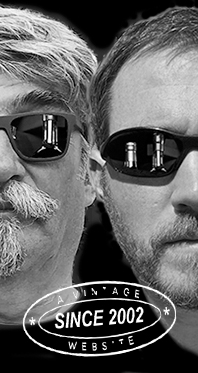 Home
Thousands of tastings,
all the music,
all the rambligs
and all the fun
(hopefully!)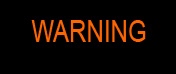 Whiskyfun.com
Guaranteed ad-free
copyright 2002-2016



Ah, Braeval (AKA Braes of Glenlivet), I always tell this funny story. Around twelve years ago, I had heard that the owners (starts with Per and ends with nod) had just mothballed the distillery together with, if I remember well, Allt-A-Bhainne. Having spoken about those events with the Malt Maniacs, my compadres asked me if I could contact the French owners and get confirmation. So that's what I did, I sent an email to the company's headquarters, and got this answer around ten days later: "Thanks for your inquiry, but are you sure these distilleries belong to us?" Having said that, they had bought previous owners Seagram just two years earlier, so they had valid excuses. Kind of ;-)… And anyway, Breaval was restarted around 2007 or 2008, so all is well…

Braeval 1994/2015 (45%, Samaroli, cask #165657, 240 bottles)

Another lovely label by Samaroli. Colour: gold. Nose: it's fresh and green at first nosing, rather around gooseberries, rhubarb, and even kiwis. There's also a little sour cream, green oak, and just bags and bags of fresh barley. It's a style that I enjoy, provided it doesn't remove your teeth, let's see… Mouth: totally and utterly malty, this is almost like chewing a handful of raw barley while sipping lemon juice. The driest sauvignon blanc is smoother than this. Even the most extreme muscadets! This wee Breaval should go well with big fat oysters… Finish: long, zesty, grassy, with a little more vanilla and liquorice wood. Melons. Green ones. Comments: an interesting style, extremely angular, as they say in wine. I do like.

SGP:571 - 85 points.

Braeval 17 yo 1997/2015 (54.7%, The Single Cask Collection, bourbon hogshead, cask #126677, 269 bottles)

Colour: white wine. Nose: styles are extremely similar. This one's maybe a notch more mashmallowy, with touches of light white rum, but other than that, it's got the same kiwi-like profile. With water: a whole bag of assorted things by Haribo, plus a cup of barley syrup. Mouth (neat): indeed, same malty goodness. You can understand why they'd use this as a filler in blends, it's totally flawless 'pure' malt whisky. Lemon. With water: same, same, same. Finish: long, lemony, with plenty of sweet barley. Bananas in the retro-olfaction. Comments: pure, unadulterated, simple yet flawless malt whisky. There's no maltier malt.

SGP:661 - 85 points.

Braeval 25 yo 1990/2015 (57.3%, Douglas Laing, XOP, refill hogshead, DL ref 11008, 9 bottles)

That is right, only 9 (nine) bottles. It's not a small batch, it's a nano-batch. Colour: deep gold. Nose: oh, wax polish, old leather, toasted bread and brioche, panettone, sweet damp earth… Then dandelions and acacia honey, mocha, praline, a hint of beef bouillon, a touch of menthol… This is very complex, and rather superb. Nine bottles, really? With water: notes of pear cider (we call that poiré), and bottled apricot juice. Mouth (neat): very punchy, starting with Williams pears (loads) and quince jelly, with a slightly prickly side (lemonade) and a few green spices, such as some kind of green curry and chilli paste. Keeps hesitating between a rounded fruity/candied side and some sharper spices. Fun, but nine bottles? With water: that poiré is back, and the spices got louder. The oak too. Perhaps a little tart. Finish: long, with a tannicity that's far from being unpleasant. Comments: some sides reminded me of some Karuizawas, but this Braeval is zestier and sharper. I like it quite a lot, but nine bottles? And not even magnums?

SGP:561 - 88 points.