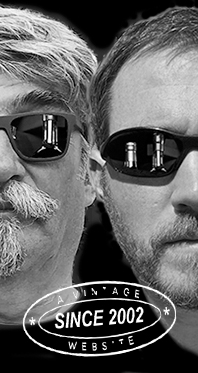 Home
Thousands of tastings,
all the music,
all the rambligs
and all the fun
(hopefully!)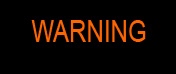 Whiskyfun.com
Guaranteed ad-free
copyright 2002-2016



January 6, 2016

---

A few Laphroaig, great and less great

Laphroaig… Great name, but there are questions being raised about its style these days. Having said that there's also this absolutely fantastic new book by Marcel van Gils and Hans Offringa, 200 Years of Laphroaig. Utterly love it, this is work that can be done only by passionate people, people who care, people who're deep into it… You should really buy and read it, it's perfect amateur work, professionally done. Well, they couldn't have done it better. Did I make my point?

Laphroaig 16 yo (43%, OB, 200th Anniversary, travel retail, 35cl, 2015)

Some say that what's good with the fact that we're in 2016, is that we're done for good with Ardbeg and Laphroaig's 200th anniversaries ;-). Colour: gold. Nose: light, smoky, and medicinal, with grapefruits and wee whiffs of sea air. It's very well Laphroaig, but this shyness is a little surprising. A very light one. Mouth: indeed, it whispers a bit low, but on the other hand, I find it very Laphroaig, in all simplicity. Acrid smokiness, grapefruits, a touch of salt, a little iodine, salt… It's good, it's just a little frustrating. Nice mango jam. Finish: short to medium, with a little more oak. Comments: a fair offering, depending on the price. What's the price? Let me check that for you… around 45€, that's kind of okayish, but it's only a half. Everything's pretty half with this wee bottle… But it's a fine little whisky.

SGP:545 - 82 points.

Laphroaig 1997/2015 (51%, Berry Bros & Rudd, La Maison du Whisky, cask #55)

Colour: gold. Nose: it's not that this baby's immensely more complex than the wee OB, but it packs more punch, more fruits, and more Laphroaigness, although I wouldn't say it's a beastly one. Very fine notes of green olives, perhaps samphires, a little fresh butter, dandelions, citrons… In fact it's rather delicate as well. Or is it me? With water: these tarry ropes, those floor clothes, and the hessian. Mouth (neat): yippie yee yah! Excuse me. This time we're having Laphroaig in full form, perhaps not as majestic as it used to be until, say the mid-1990s, but very fruity and phenolic at the same time. It may have lost a part of its medicinal side, tough. Salted lemon and orange juice, two olives, and some smoked tea. Quite some custard, suggesting fresh American oak. With water: good zesty smokiness. Bitter apples (skins), grapefruits. Finish: quite long, saltier, more on iodine, green tea, and tannins. Blood oranges, which is cool. A little tinned pineapple in the aftertaste (that's the oak IMHO). Comments: a fine example of that make in this vintage, as they say in catalogues.

SGP:467 - 86 points.

Laphroaig 17 yo 1998/2015 (56.2%, Cadenhead, Authentic Collection, bourbon hogshead, 192 bottles)

Colour: white wine. Nose: this one's a tad more buttery and sour at first nosing, fatter as well. More sawdust. But the coastal side is soon to take over, with kelp and sea water, not to mention oysters. Damp earth. With water: carbon paper, seawater, seashells, paraffin, linseed oil. What's not to like? Mouth (neat): kirsch, almonds, marzipan, and salted slivovitz. That's spectacular and, in my opinion, very good. One of the rare Scotch whiskies that are kind of close to artisan mezcal or white agricole rum (or better yet, clairin). With water: very good. Salty oils, kippers, a slice of lemon, some brine, ashes, smoked water. Finish: long, appropriately bitter, smoky, ashy, and salty. And almondy. Comments: almost perfect, just a notch simpler than earlier vintages, as far as I can tell.

SGP:557 - 87 points.

Only one way to find out…

Laphroaig 23 yo 1986/2009 (51%, The Whisky Agency, bourbon, 120 bottles)

Agreed, it was about time I taste this baby! Colour: straw. Nose: more depth, immediately. Brine, green olives, smoked fish, oysters, green apples, grapefruits, menthol… The spirit's simply more complex, better chiselled, and brinier. You just have to enjoy brine in your Islay whisky. With water: the vanilla comes out more, a bit. A wee bit. Custard, pastries… But in moderation. Mouth (neat): yes, more grape skins, citrons, salt, our friends the whelks, kippers, green pepper, lemons, smoke, peat, cough syrup… I simply find this (even) better than the others. But do not try these bottlings along any new young or middle-aged ones, unless you're totally sure you're entirely immune to depression. With water: wham! Huge chiselled lemony smoke. Finish: long, ashy, lemony, smoky, salty. Comments: unquestionable, both when unreduced and when watered down (a bit, never too much).

SGP:357 - 90 points.