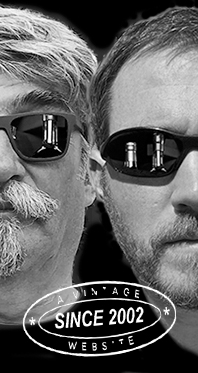 Home
Thousands of tastings,
all the music,
all the rambligs
and all the fun
(hopefully!)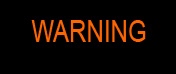 Whiskyfun.com
Guaranteed ad-free
copyright 2002-2016



Glenburgie, terra almost incognita. Of course we've tried quite a few, but I just couldn't tell you about the malt's main characteristics and markers. Provided there are any…

Glenburgie 18 yo 1995/2014 (43%, Signatory Vintage, casks #6447 + 6448, 894 bottles)

One of the most lovable series ever, always very fairly priced. Kind of Signatory's Connoisseurs Choice, all about what's inside the bottle. Colour: pale gold. Nose: some kind of soft Glenlivet-like Speysider, with many ripe fruits, pears, pastries, apple crumble, and a touch of honey. Hints of oranges lift it, and make it just totally pleasant. Mouth: very good, easy, simple and yet not dull at all, rather more potent than '43%", with good honey, cakes, ripe apples, and cereals. Totally malt whisky, without any flaws. Finish: medium, a tad zestier, so with more oranges than apples. Comments: I cannot see who would be against this. Sure it's not totally unforgettable, but it's all pleasure. And it goes down quick! Better than all the large-volume officials at the same kind of price.

SGP:441 - 81 points.

Glenburgie 16 yo 1997/2014 (48%, Distiller's Art, sherry butt, 385 bottles)

Another nice wee series, this time by Langside Distillers, so one of the Laing bros. Colour: deep gold. Nose: there is a little 'good' sulphur at first nosing, church candles, matches… But there are also nice orchard fruits, honey cake, hints of orange blossom water, heather… All that is pleasant, if not totally memorable once again. Mouth: in truth I find this very good. Excellent apples and pears, pastries, teas, and a fizzy citrusness that makes it very, well, alive. The sherry influence is rather minimal (green walnuts, perhaps). Very good body, 48% vol. works very well, perhaps better than both 46 and 50% vol. Finish: rather long, a tad leafier this time. Comments: very solid, I'd say, if not earth-shattering.

SGP:451 - 82 points.

Glenburgie 21 yo 1992/2013 (57.7%, Tasting Fellows, hogshead, cask #3444, 262 bottles)

Who could be against some tasting fellows? Colour: white wine. Nose: it is, perhaps, a little ethanoly, without much asperities, but malty it is. Weetabix and muesli plus ripe apples and a little liquorice wood. With water: takes water very well and becomes earthier, chalkier, more mineral… And farmier. Mouth (neat): very good, with more oomph and, well, asperities than on the nose. Citrons and oranges, orange liqueur, apples, barley syrup… All is fine. With water: goody good. Cider and orange squash. Perhaps drops of the trendiest IPA (I couldn't give you any names, since that changes every week). Finish: medium, malty, cake-y. Rather more hay as well, with a grassier style. Comments: another very good one, well selected.

SGP:451 - 82 points.

Let's try to find an older vintage…

Glenburgie 25 yo 1983/2009 (58.2%, A.D. Rattray, cask #9908, bourbon, 207 bottles)

Dewar/A.D. Rattray! Remember when they were the new kids on the block? Colour: white wine. Nose: very similar. Chalky lemons and apples, plus and earthy maltiness. Niiiice. With water: nice porridge-y farminess. Muesli and the stuff they serve you on Calmac ferries as deserts. Provided you survived the sausages. Mouth: no quibbles and no qualms. It's good malt whisky, with apples and citrus plus cereals. One may call this 'Chivassy'. No pun intended. With water: what's on the telly tonight? Finish: medium, medium, medium, everything's quite medium. Comments: do. you. really. need. any. comments?

SGP:441 - 81 points.

A last, slightly newer one, for the road…

Glenburgie 18 yo 1997/2015 (48.4%, Douglas Laing, Old Particular, cask #10873, 744 bottles) Seven hundred and forty four bottles, at a hefty strength, from one single cask? My goodness! Colour: white wine. Nose: ah, a third-fill butt? There are traces of sulphur remaining, and that's no problem. Walnuts, scoria, basalt, burnt toasts, Guinness (I'm sorry), and a wee meaty side. I remember having eaten some kind of pemmican in eastern Turkey that used to 'nose' like this. Mouth: very funny! The sulphur is still obvious on the palate, reminds me of the army. Also grape pips oil, greenish coffee, and certainly quite some cardamom. In short, a very unusual dram. Yeah, perhaps a little deviant… Finish: rather long, with an unexpected smokiness. Perhaps an ex-peater butt, in fact, which would explain a lot of things. Comments: deviant indeed, but in an open, modern society, deviances should be seen as worthy contributions. Ooh let's stop it all here.

SGP:452 - 82 points.