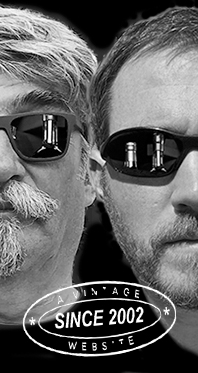 Home
Thousands of tastings,
all the music,
all the rambligs
and all the fun
(hopefully!)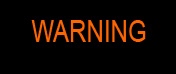 Whiskyfun.com
Guaranteed ad-free
copyright 2002-2016



January 22, 2016

---

A trio of good Tullibardine

Tullibardine's becoming rare, I don't quite know why. Very few indies have some, it seems, while the officials aren't often to be seen either. Maybe are they focussing on a few remote markets?

Tullibardine '500' (43%, OB, sherry finish, +/-2015)

We already tried this baby two or three years ago. I had found it rather better than earlier official Tullibardines. Colour: gold. Nose: starts a little buttery and slightly metallic, with hints of vegetables in the background. Which is rather Tullibardine in my experience. Rather fresh cabbage (nothing to do with cooked cabbage), and perhaps turnips and beetroots? All that's rather unusual, but frankly, many usual whiskies are becoming boring, aren't they. There's a plankish side as well (sawdust), plus quite some apple peelings. Mouth: starts very leathery, both a little bitter and raisiny. Cinnamon cake, bitter chocolate, bitter oranges… There's some white pepper and nutmeg, and rather plenty of those. Cardamom. Really spicy, as if the butts it's been finished were very active, not only talking about the sherry. The whole is relatively dry. Finish: rather long, still spicy, with some cloves, and more bitter oranges. Comments: if you like dry and spicy whiskies, you'll like this.

SGP:361 - 81 points.

Tullibardine Royal 15 yo (40%, Amalgamated Brewing co ltd Dundalk, 75cl, +/-1980)

An unusual old Irish bottling of Tullibardine. It reminds me of one Tomintoul from the same era that was bottled for the same company in Dundalk (also known as A.B.C.). That one was weak! (WF 65). Colour: amber. Nose: no no no, this is lovely. A bit shy, perhaps, but full of honeys and plum jam, then herbs, earth, and tobacco, a bit ala old Highland Park. Well, had I nosed this blind, I'd have said HP. There's none of Tullibardine's older weirdnesses. And no porridge. Mouth: there are aspects that do resemble the new 500, especially this leathery earthiness and these notes of vegetables. Beyond that, distilled mead, or chouchen, and notes of stout beer. Pink grapefruits, perhaps. The spirit's quite fat, despite the low strength. Finish: medium, rather peppery. The oranges are back in the aftertaste. Comments: great at times, sometimes less so. It's a bit sinusoidal, if you will.

SGP:451 - 83 points.

Tullibardine 32 yo 1964/1997 (48.7%, Cadenhead, Authentic Collection, USA market, 75cl)

An old one, probably from refill wood, this is a great opportunity to get a better grasp of the spirit once it's fully matured. Colour: gold. Nose: starts with a breath of newly sawn oak, and quite some vanilla of course, but it tends to become more floral and honeyed, what I sometimes call 'beehivy'. It hasn't got any leathery/porridgy notes whatsoever, and you could think it's an old Glen Grant, a bit like the ones that Duncan Taylor had. Overripe apples as well. Mouth: cider apples and raw rhubarb all over the place, that's unusual indeed. Both tart and slightly acid, certainly green, sharp, becoming extremely lemony. Lemon drops. Some porridge and raw barley in the background, bit also more and more lemongrass and green peppercorns. A little honey coats all that, which makes it a little smoother and rounder, but boy is this old malt angular and tight! Finish: long, very lemony and peppery. Some new oak remaining in the aftertaste. Comments: quite a blade. I had a very young Rosebank that was a bit like this. You do not notice the 32 years.

SGP:661 - 86 points.

BONUS… this brand new baby arrived after I was done with this short session…

Tullibardine 22 yo 1993/2015 (47.3%, Cadenhead, Small Batch, 528 bottles)

Not sure when this new one was bottled, perhaps this year already? Colour: straw. Nose: grains and bread. It's like nosing the bread buffet at breakfast in a posh hotel in Tyrol or in the Bavarian Alps. I won't list all breads, but there are at least fifteen different ones. What's particularly striking is these notes of gourd seeds, then we have a little ink and, imagine, some rye, as in some young American ryes. Fun stuff! (do Tullibardine source from MGP? Hey, I'm joking!) Mouth: very un-Scottish indeed. This could be a blend of Mackmyra with High West rye or something. So plenty of bread, geranium syrup, some ginger, some nutmeg, and then a little maple syrup and custard. I do seem to detect pomegranates as well. Oh, almost forgot to mention olives. Fun stuff indeed. Finish: quite long, still a bit 'wacko' but in a great way, and always extremely bready. A touch of lavender sweets in the aftertaste, and some ginger liqueur plus new oak and pepper. And some lapsang souchong. Comments: totally unexpected. Maybe a cask that some Scottish blenders would refuse because of its huge idiosyncrasies, but whisky enthusiasts who've already tried everything will love this. Nutshell, different and excellent, a whisky that'll make you smile.

SGP:352 - 90 points.