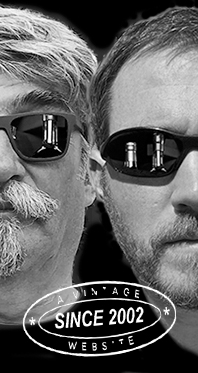 Home
Thousands of tastings,
all the music,
all the rambligs
and all the fun
(hopefully!)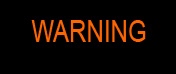 Whiskyfun.com
Guaranteed ad-free
copyright 2002-2016



All major 'marketed' distilleries seem to have to launch new NAS bottlings more and more often, as if people would never buy the same bottle twice. The very opposite of what used to happen in the olden days, when people had their favourite brands and expressions they used to stick with. Our friends will soon have to launch a new one every week at this pace, I guess they'll have to hire quite a few skilled storydiggers! Because remember, without an age, you need a story. This might be an example…

Glenmorangie 'A Midwinter Night's Dram' (43%, OB, 2015)

Some story, a few details about some partial finishing in oloroso, and basta, this is yet another NAS we won't know much about. Colour: dark gold. Nose: starts with some vinous notes, especially raisins, rubber, and blackcurrant buds, and goes on with green walnuts, cardboard, cider apples, mulled wine, and Christmas spices. It reminds be a bit of the early sherry finishings (Sherry Wood Finish, NAS) from 15 years ago. Nothing very sexy in this nose, I'm afraid, even if the rubber tends to go away, leaving room for some chocolate. Mouth: some roasted nuts and raisins, a bit in the style of Aberlour 10 yo, then peanuts, orange marmalade, and yet again a touch of rubbery grass. Wee bits of cinnamon mints, and something burnt. Medium bodied. Tends to improve a bit after ten minutes. Finish: rather short, with more chocolate. A little rubber again in the aftertaste, as well as some pepper. Comments: not bad. Not very inspired, not very inspiring...

SGP:451 - 79 points.

Glenmorangie 10 yo (43%, OB for Isolabella Import, Italy, +/-1970)

We've already tried one for the same importers, but this one's even older. Colour: straw. Nose: yeah well… As you may have guessed, it's a whole different world. Much more complexity, subtleties, minerality, waxiness… I especially enjoy this feeling of 'a pile of damp hay, dead leaves, and old magazines in the back of the garden'. Some pu-ehr tea as well, cigars, drops of lemon liqueur… Mouth: not a star, perhaps, but it does destroy the Midwhatever. Starts grassy, rather rough, with an oily texture and notes of lemon, and gets then waxy, almost paraffiny, with some barley, cardboard, and green pepper. Tends to lose steam and to become bitterish, but it's still 'better' than the newish NAS. Finish: much longer than the newer one, fatter, more peppery, and waxier. We're quite far from the idea of 'a gentle dram'. Comments: an austere old Glenmorangie.

SGP:551 - 82 points.