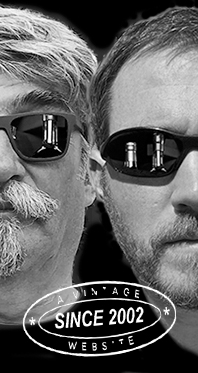 Home
Thousands of tastings,
all the music,
all the rambligs
and all the fun
(hopefully!)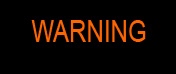 Whiskyfun.com
Guaranteed ad-free
copyright 2002-2016



March 7, 2016

---

In other words, the South vs. the North of Scotland. Now, one of these is only new make, while the other one is proper whisky. Not the same categories, obviously, so no genuine fight today. In any case, we won't score the new make.

Kingsbarns 'Spirit Drink' (63.5%, OB, 2015)

This is pure new make from the Lowlands. The tiny Kingsbarns Distillery uses only barley from Fife, where they're located, and produces as little as 24 barrels a week. They started mashing in 2015, so their first 'whisky' won't come out before 2018. They're owned by Wemyss. Colour: white. Nose: well, it is new make, but rather of the light, fruity style, although there are notes of grass and peach peelings as well. As usual in unpeated new make, pears are playing first fiddles. With water: a little more damp earth, as usual when water's added. Other than that, there are really many pears. Mouth (neat): really very fruity! It reminds me a bit of Aberlour's new make, with plenty of pears and juicy plums, then rather nectarines and a little kirsch. It's pretty drinkable, even at this high 'cask filling strength'. With water: reminds me of the williams pear eau-de-vie that I'm sometimes making in my garden, with good friends. Finish: pears, lemons, and touches of kiwis. That's nice. Comments: it seems that they're playing it rather clean and 'un-congeneric'. This should mature rather fast as it may not need much filtering. I find it quite good like that.

SGP:630 - (pointless) points.

Wolfburn (46%, OB, 2016)

The very first official whisky by Thurso's Wolfburn Distillery! Some trustworthy sources say they've bottled no less than 62.000 bottles of this new baby, that'll be out a little later this month. It's a 3 years old, obviously. We already tried a 20 month old last year, and found it good. Colour: white wine. Nose: Very fresh, with white asparagus and green apples (not the other way 'round), then a welcome touch of ink, 'new magazine', a smidgen of curry and caraway, and damp chalk. That's all very nice, it seems that there's some texture. That was the case with the 20 mo, but that one was ex-Islay cask. No roughness in this genuine whisky. Mouth: there's an unexpected smokiness in the arrival, some branches and grass, a touch of blond tobacco, a little pepper, traces of soot, and again, maybe, some sweet white asparagus (which I simply adore). At the fruit department, rather plums than pears. Ripe greengages, I'd say. Very nice texture, slightly oily. Finish: medium, fresh, with fresh almonds and more greengages. Rather pink grapefruits in the aftertaste. Comments: thank you Alexander aus Aarau in der Schweiz! I find this little baby extremely good, and am so pleased that they didn't decide to bury it under various heavy oaks and wines. The natural ones will win! Worth a very high score in my book, despite its very young age.

SGP:551 - 85 points.