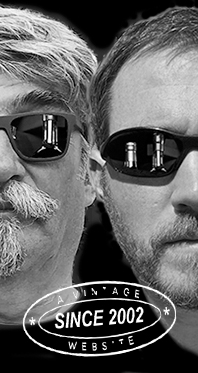 Home
Thousands of tastings,
all the music,
all the rambligs
and all the fun
(hopefully!)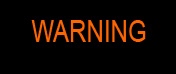 Whiskyfun.com
Guaranteed ad-free
copyright 2002-2016



Little duets, today Glen Esk
vs. a mystery malt (and repeat)

A newish Glen Esk, that's quite an event! The problem is that my Glen Esk pigeon hole in the sample library is desperately empty – and yes I've checked both Glenesk and Hillside – so we'll have to find another sparring partner. We'll see what we can put our hands on…

Glen Esk 30 yo 1984/2015 (51%, The Cooper's Choice, refill butt, cask #3884, 300 bottles)

Glen Esk is becoming rarer by the minute (in the midst of the general indifference of most whisky lovers). Colour: straw. Nose: as grassy and full of oils as it gets. Fruit peels (apples, walnuts, almonds) and paraffin, linseed oil, cut grass… It's really austere, but I'm sure it used to bring depth and body to just any old blend. Also some grapefruit and, perhaps ideas of traces of hints of roses. With water: chalk, clay, concrete, plaster… All great! Mouth (neat): but this is very good! It's got the fatness of those old distilleries (don't believe the good people who tell you that they closed these distilleries because they weren't the best ones, they usually closed them because they weren't the most efficient!) Grass, wax, lemon, chalk, citrons… It's the purity that's most impressive here, and one cannot not think of the best rieslings (Alsatian, of course). With water: it just loves water. Gets maltier, with softer citrusy tones. Mandarins, perhaps. Finish: medium, concise and precise, on lemon, grass, and wax. Comments: Glen Esk was largely used in VAT 69, but was only bottled as an OB for Italy if I remember well (still got a bottle). It was shut down in 1985, and I had to wait until 2016 to find my favourite expression ever. This very one. Yeah, I've only tasted a dozen anyway.

SGP:361 - 88 points.

So, a proper sparring partner. Let's have a look at a good whisky map, such as the Van den Heuvels'… What were Glen Esk's neighbours? Okay, Lochside, Glencadam… Hey, yes, North Port! Let's have an old North Port! I know, it's even more obscure than Glen Esk… All the more reason to have one…

North Port Brechin 23 yo 1971/1995 (54.7%, OB, Rare Malts)

One of the earliest bottlings in United Distillers' sadly missed Rare Malts range. A pre-branding-gone-mad series that had more class than anything that's been done since back then in the whisky world, if you ask me. Sob sob sob… Diageo, can we have them back? Colour: gold. Nose: well well well… It's quite austere as well. There are hints of old forgotten things, such as new leatherette and Bakelite, plus whiffs of fresh paint, hay, cut green apples, and all things waxy. And ideas of a brand new supermarket plastic pouch, before those got verboten (on our shores, at least). Remember when we used to blow into them to open them? With water: a stereo set, circa 1975. Nosing a brand new amplifier. Mouth (neat): gentler and fruitier. What I get first is an anise-like profile, so aniseed but also fennel, dill, caraway… Then a very waxy fruitiness. Waxed apples, for example. I know, more supermarket stuff. And grass. With water: malty and citrusy, always with this waxy background. Lemon-scented candles and litres of green tea. Finish: quite long, on wax, lemon, and grass. Not that that came unexpected. Comments: a little difficult at times, let's not get too sentimental. By the way, North Port (Brechin) closed for good in 1983 and was demolished in 1994. Ironically, there's now a supermarket up there. I told you, plastic bags.

SGP:461 - 85 points.

Hold on! Just when I was done with this little session, both a new Glen Esk and a new North Port came in! How serendipitous is that? Oh well, let's have them, and make it a kind of double duet. Excuse me? Yes, a quartet, if you like…

Glen Esk 31 yo 1984/2016 (49.5%, The Cooper's Choice, for Limburg Whisky Fair, bourbon, cask #4677, 240 bottles)

Bourbon instead of refill butt this time. Colour: white wine (after 31 years!) Nose: this one noses almost like a Lowlander, and a beautiful one. It's all ripe apples, freshly mown lawn, barley, and candle wax, then mashed potatoes and 'visiting a working distillery'. Mash tun, porridge… Mouth: fab natural maltiness. Always a thrill. Barley, sweet apples, muesli, light honey, Weetabix, kougelhopf (Kugelhopf if you're German) and drops of agave syrup. There's an elegance and a complexity that only time can bring to whisky (who said I'm waffling on?) Hints of homemade limoncello add some vivacity. Finish: medium, clean, zesty and waxy. So, quite wonderful. Comments: blimey, I had thought I had found my favourite Glen Esk ever just a few days ago, and there's already a new one!

SGP:451 - 89 points.

North Port (Brechin) 38 yo 1977/2015 (48.4%, Cadenhead, single cask, bourbon hogshead, 174 bottles)

They had a 1977/2001 in the Authentic Collection that was a little, well, this and that. But this is a different cask and a difference age. Colour: straw. Nose: ripe orchard fruits in beeswax and acacia honey. That's all and that's a lot. Perhaps wet clothes, perhaps damp chalk, perhaps un-dried green tealeaves. Mouth: ah. It's got the beauty of a late-period Picasso, that is to say a beauty not everybody would agree on. Say aspirin tablets, Vitamin-C tablets, cut grass, grapefruit juice, plasticine, paraffin, and green tea. It's actually some kind of riesling but rather from Mosel than from Alsace, or even from Rheingau. They don't hold a candle to the Alsatians, but… I'm joking, they make terrific rieslings too, up there. Long story short, I love this North Port. There. Excuse me, it's North Port (Brechin). Finish: medium, with more lemon. Very zesty. Comments: not my favourite North Port ever (there, Cadenhead)… wait, that one was a Cadenhead too, it's the stunning 64/79 black dumpy. Oh well, I'm throwing in the towel.

SGP:551 - 91 points.