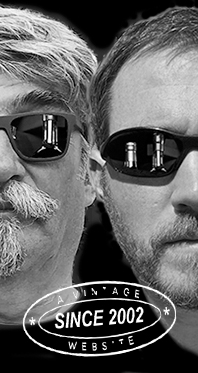 Home
Thousands of tastings,
all the music,
all the rambligs
and all the fun
(hopefully!)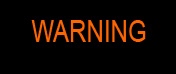 Whiskyfun.com
Guaranteed ad-free
copyright 2002-2016



Littlemill and rare bonus

It seems that the Littlemill craze is almost over, as if the new owners had bought back every cask. We'll have two more today, and then a rare bonus…

Littlemill 1988/2015 (54.2%, The Pearls of Scotland, cask #130, 195 bottles)

Colour: gold. Nose: typically tropical, with papayas and mangos everywhere, then pink grapefruits, with a layer of vanilla and acacia honey. That's all folks, and that's a lot. Extremely idiosyncratic. With water: it's the barley that would rather come to the front of the stage, which is normal. This is malt whisky, after all. Also maize bread and popcorn? Mouth (neat): it is fruit syrup! Bananas, mangos, passion fruits, honey, agave syrup… Some kind of multi-vitamin fruit juice, I'm sure this is excellent for our health. With water: perfect, a little grass and green tea, just to put it straighter. Finish: medium, fruitier than fruits. A wee rooty touch in the aftertaste. Comments: so, did anyone finally find out about the way they were doing this at Littlemill? Excellent, perhaps just a notch over-fruity (what? Can that be?)

SGP:741 - 89 points.

Littlemill 21 yo 1992/2013 (53%, Hart Bros, Finest Collection, sherry butt)

In my opinion, Hart Bros often had 'deviant' casks, meaning different ones, as if they liked to select the unusual. Colour: dark gold. Nose: and yes this is unusual, as you'd almost think it's rum for a while. I'd even say Cuban rum, in the style of their Santiagos (their best). Molasses and raisins, praline, roasted cashews, then rather dried flowers, roses, pot-pourri… It's very interesting, but we're far from the 1998, and that cannot only be the sherry. Let's dig deeper… With water: perhaps something a little metallic? Not sure it swims extremely well. Mouth (neat): ah, no, wait, this is well a Littlemillian Littlemill, it was the sherry that was playing tricks on us. Oranges, both regular and bitter ones, walnuts (sherry), honey, lemon, maracuja… I find this excellent. For once, I like the palate rather better than the nose. With water: very good indeed, and complex. Tobaccos and teas plus oranges and grapefruits. Everything is to like. Finish: medium, brighter and fresher, and more tropical, around more oranges and other citrus fruits. One walnut. Comments: the Pearls was so purely Littlemill that the sherry in the Hart may have misled us at first.

SGP:551 - 86 points.

So, that bonus… Since there are fewer new Littlemills around, let's try an even rarer Lowlander!

Rare Ayrshire (Ladyburn) 40 yo 1975/2015 (47.1%, Signatory Vintage, bourbon barrel, cask #3421, 166 bottles)

No it doesn't say Ladyburn on the label, but we all know it is. Signatory had quite a few 1974s and 1975s, some quite superb, some others a little weaker (in my humble opinion). Let's check this newer one. Mind you, 40 years for a Lowlander, that's a ripe old age! Colour: gold. Nose: good, it is one of the better ones. And in truth, you could think it's Littlemill, because of this avalanche of fresh and 'light' tropical fruits, starting with not-too-ripe mangos, and going on with lemons, 'pale' papayas, and then rather bonbons and jellies. It's not that it's marshmallowy (at 40!) but quite. In the background, rather a little patchouli, wulong tea, longans, even a wee feeling of mei-kwei-lu… How exotic is that? Mouth: I think it's one of, if not the best Ladyburn I've ever tasted. Granted, I tried more Highland Parks or Laphroaigs, but I don't think I've ever come across a Ladyburn that was this fruity and fresh. Apples and grapefruits, mangos, white pineapples… And the oak never gets in the way, even if you start to feel it (tea tannins). I'm also finding a discreet Irishness, hard to describe. Finish: medium, amazingly fruity and fresh, with some honeysuckle and probably elderberries in the aftertaste. Perhaps drops of grenadine. Comments: I think they chose the cask that they wanted to bring to 40 very well. Not saying there aren't others, of course.

SGP:651 - 89 points.