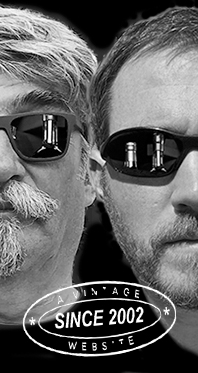 Home
Thousands of tastings,
all the music,
all the rambligs
and all the fun
(hopefully!)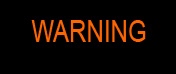 Whiskyfun.com
Guaranteed ad-free
copyright 2002-2016



Once again, some Bowmores as they come. It's not that I have decided to de-structure our little sessions, but sometimes, you need more freedom and less, well, less rigidity. Even if technically speaking, it's not always a good idea not to follow the vintages, or the ages, or the strengths... But as long as we manage to avoid the terrible 1980s, I'm sure we'll be fine... No, wait, we might do a verticale instead, let's see...

Bowmore 2003 (52.4%, Jack Wiebers, Wanted, PInki + Brain, 293 bottles, +/-2015)

A funny series that pillories a few 'excessive' whisky people. Including your truly, a few years ago. As I said, fun. Colour: pale white wine. Nose: starts with a lot of custard and plain vanilla, which is surprising (and very 'OB'). And a lorryload of butterscotch. The colour did not make me expect this! But what's behind is most pleasant, with this light smoky brininess, all this kelp, these oysters... Oysters in custard? Strange idea, but I'm sure some media-friendly chef has already tried it. With water: seawater, hessian, olive brine. A little one-dimensional, but simplicity can be perfect. Mouth (neat): perfect, honest. Makes me think of the official Tempest. Pure sweet lemony peat, very simple, but very perfect. Chiselled, as I sometimes say. With water: indeed. Excellent, crystalline, lemony and salty smokiness. Finish: quite long, with much unexpected notes of Tequila joven. Serious! Comments: elementary young Bowmore. Nothing to be thrown away. Loved the Tequila in the aftertaste.

SGP:457 - 88 points.

Bowmore 1996/2015 'Coastal Confection' (54.7%, Wemyss Malts, hogshead, 269 bottles) Let's be careful, these wee bottles - often excellent - are usually released at 46% vol., but this baby's at cask strength. Tricky tricky! Colour: white wine. Nose: fresh butter, flints, lemon syrup, brine, seawater, damp hessian, beach sand on Islay after the rain - right, beach sand on Islay - and wet old tweed jacket. This would deserve a whole page in Country Life. With water: oh smoked porridge and seaweed! Raw wool! Mouth (neat): how very excellent! Some crystalline lemony peat, pure, amazingly refreshing... Should we talk wine again, I'd say one of the best dry Jurançons. I totally love this style (while wondering why the owners don't quite have them - too busy with wood, perhaps?) With water: gets dry and more austere, which I find fantastic. But lemon always, brine always, and kippers always. Not the kippers of the quaich, though. Finish: pretty long, ultra-lemony, and salty. Around capers, gherkins, and olives. Comments: great vintages, great Bowmores. Very stylish.

SGP:466 - 90 points.

Bowmore 15 yo 2001/2016 (54.8%, Cadenhead, Authentic Collection, bourbon hogshead, 264 bottles)

Colour: white wine. Nose: once again, I'm noticing that recent Bowmores have found their tropical fruits again. Not quite the 1960s yet, but we're getting there (as long as they don't bury the magnificent distillate under tons of vulgar oak). Long story short, superb briny, smoky, mango-ed and maracuja-ed nose. With water: a walk on the beach, in the northern hemisphere. Wild oysters in the pockets. Mouth (neat): amazing, first class, Botticelli-esque distillate. Love its austerity - not quite Kirkegaard, but we're getting there. With water: perfection made whisky. Lemon juice, sorrel, smoked salmon, grapefruits, ashes, soot... Finish: quite long, much ashier, a little drying. Unsweetened over-infused lapsang souchong. Or something like that. Comments: careful with water. Otherwise, just great.

SGP:466 - 90 points.

All right, it's good to mention the older distillates, but it's even better to taste them...

Bowmore 1976/1985 (64.2%, Scotch Malt Whisky Society, sherry, #3.4)

Yup, the honourable SMWS's fourth Bowmore. Colour: full gold. Nose: ah. It's unusual. I'm finding old iron (pans), some lovage (that's the dry sherry), plenty of earth, mosses, fresh peat, concrete, antiseptic, lemon juice concentrate, chalk, bandages... Isn't it amazing that it wouldn't be totally closed at this super-high strength? With water: a walk in a northern forest. Pine needles, mushrooms, lichen, fern, embrocations, band-aid... Mouth (neat): stunning. Camphory and walnutty seawater, plus black pepper. With water: superlative salty and smoky sharpness. Green walnuts (fino?), salt, kippers, rocket salad, a touch of mustard, whelks, razor clams... How coastal is this? Finish: endless, ultra-salty and coastal, more medicinal than the most medicinal 'phroaig, and stupendously gherkiny. Didn't we just invent yet another word? The aftertaste is more herbal, dry, bitter... Comments: amazingly sharp and concise. Totally high-class, while not all mid-to-late 1970s Bowmores were great.

SGP:367 - 93 points.

A last one, perhaps. An older vintage, and a very old age...

Bowmore 41 yo 1974/2016 (50.4%, Signatory Vintage, hogshead, cask #9007, 108 bottles)

A new 40yo+ Bowmore, how rare is that? Granted, 1974 isn't 1966, but... let's see... Colour: gold. Nose: this is so elegant, shy, whispering, delicate... Some crème au beurre, peach wine, ripe papayas... Actually, it's all papayas and papayas. Perhaps rather tinned papayas? Plus fruit peelings, a delicate white small-grain muscat, more white peaches... With water: green tannins, teas, hay, herbs, lemongrass... That's the oak, in fact, but it works. Mouth (neat): sure it hasn't got the vibrancy of some younger mid-1970s Bowmores, and indeed it got a little drying (artisan cider), but it's still alive. Especially love its herbal side, between plain grass and, perhaps, asparagus. With water: swims well. Spearmint and medicinal herbs. Green grapefruits, tiger balm (rather a feeling thereof)... Finish: medium, mid-grassy, half-fruity. Kiwi peel, perhaps. Not a lot of peat smoke left, but we weren't expecting a peat monster, were we? Comments: History in a bottle. Not sure this distillate was made to stand many years in wood, but the end result is still very enjoyable. Shy, yet enjoyable.

SGP:454 - 86 points.