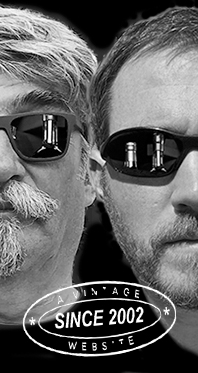 Home
Thousands of tastings,
all the music,
all the rambligs
and all the fun
(hopefully!)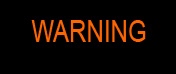 Whiskyfun.com
Guaranteed ad-free
copyright 2002-2016



We don't know what they are, there are more and more of them around, we used to call them 'the bastard malts', they often come with unlikely stories, but of course they may be very good. Let's have a few more…

The Corriemohr 'Cigar Reserve' (46%, OB, +/-2015)

A NAS single malt that was 'selected to complement the finest cigar'. Which explains the Cuban flag, I guess. Colour: gold. Nose: it's fine, easy, malty, with raisins from sherry, and chocolate and shortbread. Cereals, sweet bread… And indeed, tobacco, but that would rather be cigarettes than the finest Cohiba or Partagas. Nice whiffs of 'old wine barrel'. I have to say I like this nose. Mouth: rounded, raisiny, pretty 'Glenlivet', with overripe apples, pies, cakes, pastries, marmalades, and simply malt whisky. I find this faultless, I have to say. Finish: medium, very malty. Touches of williams pears. Comments: a very fine medium-bodied middle-aged Speysider, I'd say. The sherry was good – this was a good malty surprise.

SGP:451 - 82 points.

Speyside Malt Whisky (46.1%, Sansibar for S Spirit Shop, 579 bottles, 2015)

This one's a 'very old vatted malt'. Well, the older you get, the more you feel that 'very old' ought to be 'really very old'. Colour: dark gold. Nose: it does nose old. Tobacco, embrocations, old liqueurs, chocolate, cedar wood, old roses in an old vase, mushrooms… What's not to like? Mouth: oh, earth, roots, gentian, turnips, smoke, grapefruits… Speyside, really? It's really unusual, and really excellent. Wonderful notes of humus, mushrooms, citrons, grapefruit marmalade, pickled ginger (sushi, anyone?), old Champagne, mint liqueur, yellow chartreuse… Finish: only medium, but wonderfully earthy, with softer raisiny tones in the aftertaste. Lime. Comments: I-wanna-know-what-this-is! Speyside? Seriously?

SGP:462 - 90 points.

The Trojan 25 yo 1990/2016 (57.1%, Exile Casks, refill hogshead, 50cl, 306 bottles)

Some forgotten cask found by ex-blogging-colleagues Joel and Neil. These Scottish distillers are real scatterbrains, aren't they, losing casks like that, pff.... This is a single malt, so from only one distillery. Colour: light amber. Nose: new oak involved. Whiffs of pencil shavings, then overripe plums, then prunes, then apple pie. Then old white Port, then saltpetre, then cellar mushrooms. This is like being in a vin jaune cellar in Jura! With water: rounder and, dare I say, smoother. Deep-fried Mars bar, Muscatel, liquorice allsorts. Mouth (neat): punchy and compact, with plenty of liquorice, vanilla extracts, praline, and new wood. Then wheelbarrows of various raisins. Balance has been found. With water: creamy and earthy, with a sweetness that reminds us of some oldish Sauternes. Then plenty of fudge. Finish: rather long, with lighter, fresher, and fruitier tones – which is always great in a finish. Comments: it's not often that some independent bottling tastes like an official. An official what, I couldn't tell you, but I find this Trojan excellently modern. Well done, Joel and Neil!

SGP:551 - 88 points.

Speyside Region 38 yo 1977/2015 (46.8%, The Whisky Agency, refill sherry, 586 bottles)

This batch is also available at Acla Da Fan's under a different label. Colour: amber. Nose: many undisclosed Speysiders are actually Glenfarclas, and this one probably is. Perfect chocolaty profile, with prunes and Corinth raisins, then cigars and many things 'umami-esque'. Parsley, sake, soy sauce, earth, mushrooms… Classic, perfect, complex. Mouth: many precious woods and many soft spices, coated with jams and marmalades. I often quote dates and figs, but there couldn't be more dates and figs than in this. Some thyme tea as well, chocolate (but it's never stuffy), rose jelly, a very minimal gamy side, perhaps drops of bouillon… This one will be hard to beat. Finish: rather long, probably a little too oaky by today's standards, but otherwise just perfect. Fruitcake and earthy things. Wait, snails? Comments: I can't see how and why this wouldn't be Glen*****s. It's absolutely terrific, classic, well-aged Speyside whisky.

SGP:561 - 90 points.

Speyside 38 yo 1977/2015 (46.2%, The Auld Alliance, Singapore, sherry, 252 bottles) From quite possibly the same batch – but not the same cask. Colour: amber. Nose: very close, very very close. Same chocolate, cigars, prunes… There might be a little more honey and earth in this one, but that's all. The Kessler sisters! Mouth: same comments, but there's something extra in this one. Perhaps tropical fruits, mango chutney, maracuja… There's perhaps a little less sherry in this one, and more 'natural Glenf*****ness'. Hope I got the number of stars right. Finish: same, rather long, earthy, perhaps one notch less oaky than it's 'European' counterpart, but I may be dreaming. The mysteries of the (far) Orient, perhaps… Comments: I like this one a wee notch better – sister casks, quite obviously – but that's not enough to warrant one extra-point in my book. Dura Lex, sed Lex.

SGP:561 - 90 points.

Good, I feel like we could have one more, but let's not try to find another Speysider, that wouldn't be fair after the two wonderful old Glen*****sses. Oh, why not this then?...

Finlaggan 1980/1993 (43%, Vintage Malt Whisky Co.)

That's right, Lag*****n. This should be Lag*****n, this ought to be Lag*****n. Well, not so sure. I've tasted it before, and to tell you the truth, it did not totally taste like Lag*****n. Let's double-check all that… Colour: straw. Nose: not so sure it's not Lag*****n anymore. Oh those bl***y bastard malts! Because indeed it's got something clearly Laph*****y, especially the medicinal iodine and the whiffs of beach bonfire, but these touches of horse saddle and candy sugar could hint at Lag*****n instead. On the other hand, there are also smooth tropical fruits, around mango and passion fruit cocktail, and that's would rather be Laph***g. The almond oil could be both. Mouth: I'm in favour of Laph***g at this point, although it's rather earthier and sweeter at the same time, which may rather hint at Lag*****n. It's really bold at just 43% vol. and both brine, iodine, and lemon juice tend to come to the front. Which could both Laph***g and Lag*****n. Now, Ar***g? Perhaps not this vintage? Por* ****n? Not enough tar. Cao* **a? Nah, I don't think so, too big. Oh these bastard malts are mind-boggling… Even at thirteen years old and at low strength. Finish: rather long, and limy. Rather fatter than Laph***g, but drier than Lag*****n. Excuse me? A vatting? No, it says 'single Islay malt'. Comments: ooh my head, session over.

SGP:547 - 88 points.