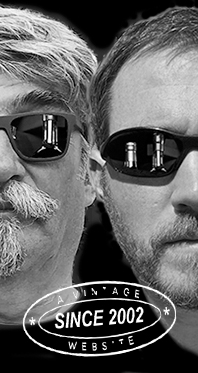 Home
Thousands of tastings,
all the music,
all the rambligs
and all the fun
(hopefully!)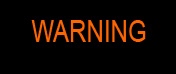 Whiskyfun.com
Guaranteed ad-free
copyright 2002-2016



January 28, 2016

---

Nine undisclosed Speysiders…

… That ought to come from that particular distillery starting with 'Glenf', and that does not finish with 'dich'. But you can never be 100% sure, even when the bottlers talk about a 'family owned distillery', or any other more or less subtle clues…

Speyside 1993/2014 (50.3%, Whisky-Doris, bourbon hogshead, cask #1794, 263 bottles)

Colour: straw. Nose: it's fresh and fruity, with notes of Gueuze lambic and plums, plus apples and vanilla. Typical middle-aged Speysider from some not too active oak. With water: touches of green almonds, broken branches, and perhaps a little moss. Porridge. All fine. Mouth (neat): I find this very good, even if not extremely complex. Oranges and apples, touches of mint and ginger, sweet barley, and a little grass. Some white pepper. With water: more of the same, just smoother. Good balance, good fruitiness. More oranges. Finish: medium, clean, fruity, becoming grassier towards the aftertaste, which is normal. Comments: really very good, that's all I can say. Drinks well.

SGP:551 - 84 points.

Speyside Region 17 yo 1995/2012 (52.6%, Liquid Sun, refill hogshead, 272 bottles) Sorry, no picture. Colour: straw. Nose: same style, just a little rougher, grassier, more mineral, and less fruity. Other than that yeah, it's more or less the same J. With water: gets a little soapy but as usual, that goes away. Nice blend of fresh oak and damp earth. Mouth (neat): very good, creamy, super-zesty, with lovely grass and herbal teas. Plenty of kiwi, lemon, and rhubarb in this one. With water: indeed, excellent, 'nervous', citrusy… A touch of ginseng, perhaps. Finish: quite long, with a lovely grassiness. Comments: an absolutely excellent bastard malt, as we used to say. Love the herbs/lemon combo. SGP:561 - 87 points.

Chieftain's 'Speyside' 1993/2014 (54%, Chieftain's, sherry butt, cask #3611, 628 bottles)

Colour: coffee. Nose: typical chocolaty and prune-y and raisiny very sherried Speysider of high quality. Not quite towards game, rather towards menthol and shoe polish With water: some earth and some mud, that's all fine. Roasted chestnuts, porcinis… Mouth (neat): very excellent, heavy, thick, massive sherry monster, ridden with black raisins, coffee, and chocolate, plus marmalade A stone-y touch. And a little black pepper. With water: quite perfect. Mars bar, raisins, chocolate, marmalade… It's all there. Finish: long, with a little lemon in the aftertaste, which I always find very pleasant. Comments: flawless likely Glenf… Well done Ian McLeod!

SGP:651 - 89 points.

Blairfindy 16 yo 1997/2013 (56.2%, Blackadder, Raw Cask, hogshead, sherry cask finish, cask ref #BF 2013-2, 287 bottles)

Colour: straw. Nose: akin to the Whisky-Doris, pleasant and fruity, with a good maltiness and touches of sweet beer and vanilla, plus a faint earthy side. Pleasant malty character. With water: a wee touch of rubber, perhaps. Mouth (neat): the sherry's much more obvious on the palate. Sweet walnut cake, Ovaltine, cappuccino, the whole being rather dry. With water: gets sweeter, with the expected raisins, as well as a little marmalade, but it remains globally malty, mostly. Finish: medium, and very malty. This is malt whisky, alright. Comments: honest and loyal, and a good friend – wait, no, it's another distinguished bottler who's using that line, kind of…

SGP:551 - 83 points.

Black Snake 'Vat 6 First Venom' (56.3%, Blackadder, PX Sherry Cask, 398 bottles, 2015)

This is well a single malt, and not a blended malt, but they do it a bit the style of a solera, topping up the vat every time the draw a part of it for bottling. Colour: gold. Nose: rather different, that is to say wilder, rawer, leafier, breadier, and yeastier. That suggests a younger age. With water: this baby loves water! Perfect leafy, tobacco-like nose, with some patchouli and camphor. Mouth (neat): really punchy, gingery, with a coastal side that wasn't to be found in the others. More smoke as well, more bitter oranges, a little wax, lemon… All that should mean that it's not the same distillery indeed, but not sure. My bad anyway. With water: really very good IMHO. Green tea, oranges, earth, a little gentiany side… All good indeed. Finish: long, malty and gingery, with herbs. Raisins in the aftertaste, that's the PX. Comments: the PX doesn't feel this much, and that's all for the better if you ask me.

SGP:551 - 84 points.

Let's try to find older ones…

Speyside Malt 38 yo 1977/2015 (46,1%, Sansibar and Spirits Shop Selection, sherry butt, 582 bottles)

A single malt again, as stated on the label. Colour: dark amber. Nose: a wee mustiness at first, then roasted nuts and dried fruits with a little green chartreuse and Grand-Marnier. All that works in sync and is very fresh given it's a sherry butt. Dried dates, Corinthian raisins, a little wood polish, our friends the fresh porcinis… Mouth: I find this pretty perfect. Big sherry at first, with old walnuts and some chocolate, then rather tobacco leaves, a little gunflint, coffee beans, drops of cough medicine, a little liquorice… Notes of Seville oranges keep it fresh and lively, especially s it becomes a little oakier – but never 'oaky' as such. Excellent palate. Finish: rather long and 'digestive', that is to say a bit Cognac-like. Ah, if only the large Cognac houses didn't heavily reduce their old vattings, they get away with murder! But I'm digressing again… More tobacco in the aftertaste. Comments: I find this simply very perfect. If only we knew the provenance for sure, we could congratulate the distillers!

SGP:561 - 91 points.

Speyside 33 yo 1976/2009 (53.4%, The Whisky Agency, The Perfect Dram, bourbon hogshead, 125 bottles)

Colour: gold. Nose: starts beehive-y, ala old Caperdonich if that rings a bell, but it's a little less polished, perhaps. Honeys, orange cake, touches of vetiver, golden raisins, tinned oranges… It's the freshness that I find impressive. If it is Glenf…, and it should be Glenf…, it's probably one of the fruitiest old ones. With water: beeswax everywhere, that's something I adore and cherish. Let's save the bees! Mouth (neat): lemony oak! That would be lemon wood, I imagine. And tangerines, papayas, then acacia honey, with a waxy mouth feel… And plenty of mint as well. I find this just excellent, with an unexpected old-Balvenie-ish style. With water: very excellent, superbly citrusy, with some zing and some oomph, and yet there's this honeyed lightness… Finish: rather long, perfectly defined. Comments: I'm glad I had kept this one for so long, without tasting it. Because there aren't many new old ones of this super-high quality.

SGP:651 - 91 points.

Findlater's Mar Lodge 1978 (43%, OB, single malt, French market, 75cl, +/-1990)

Said to be Glenf… Colour: gold. Nose: starts rather smokier than the average Glenf… and more herbal as well. There's some paraffin and some plasticine, but also almond oil and linseed oil, beyond a rather massive showcase of pure appleness. Smoked chocolate. Exceptional whiffs of precious black tea. Perfect nose, but some parts may come from bottle aging, let's see… Mouth: there is a soapiness indeed, and it's not impossible that the paraffin took over. A shame, because all the rest is brilliant. Marzipan, orange blossom water, rosehip tea… The body's quite impressive given the lower strength. Finish: rather long, leafy, tea-ish, with a little smoke. Excellent. Comments: it's completely impossible, to be honest, to tell if this is Glenf… or not. In truth, I find it rather more 'old Highlands'. These old bastard bottles go for very cheap at auctions, and they're always worth of your bids. My tuppence.

SGP:362 - 86 points.

Oh I think I've still got an old sherry monster from possibly the same origin… And we'll be done for today.

Glen Avon 1959/2010 (40%, Gordon & MacPhail)

I do hope G&M are keeping this deliciously outmoded label. Well, taking many new bottlings into account (Craigellachie OB anyone?), just wait five more years and this one will become as trendy as some white-truffle-flavoured parsnip chips for post-hipsters from London. As for the 1959 vintage, it'll always be most appealing to us wine freaks. The vintage of the century! Colour: coffee. Nose: purrfekt, just a little whispering. Cold hot chocolate (if you see what I mean), embrocations, prunes, drops of walnut stain, a little camphor and eucalyptus… Let's only hope the palate won't be… well, flat dead. Mouth: not at all. Same mentholy profile, with some chocolate, and then something really antique, between caraway and incense. Chewing on incense paper – maybe not recommended. More menthol, myrtle syrup, tar liqueur… And it never bows down, despite the low strength! Finish: even the finish is surprisingly long, and of course mentholy. I'm all I, favour of menthol in my wood, rather than the dreadful vanillin and coconut. Comments: oh, I didn't notice that this baby was 50 years old. But age doesn't matter, does it?

SGP:352 - 91 points.