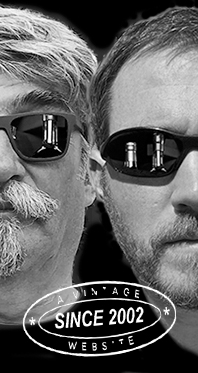 Home
Thousands of tastings,
all the music,
all the rambligs
and all the fun
(hopefully!)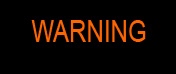 Whiskyfun.com
Guaranteed ad-free
copyright 2002-2016



One Rainbow and two Karuizawa

Some friend asked me why Karuizawa was more expensive than Brora or Port Ellen, while Karuizawa only stopped distilling around the year 2000, and PE and Brora much earlier, in 1983. I couldn't find any plausible answer. Anyway, we'll have two new old Karuizawas today, two 1965s that together with my old friend Dave B., we had poured at Whisky Live Paris in September, during a so-called masterclass that we did. I prefer the wording 'tutored tasting', or even 'joint tasting', but there. As the apéritif, we'll have a wee Japanese whisky I had never heard of before…

Rainbow Sanshu 12 yo (40%, OB, Japanese blend, 72cl, +/-2015)

Some kind of laser code suggests that this was bottled in 2015, but I'm not too sure. It's 'produced and bottled' by Aioi Unibio Co., ltd. Colour: gold. Nose: wood alcohol, scoria, dust, sawdust, stale apple juice. Pass, this is no nosing whisky, it's quite like those 7.99€ whiskies that we get in our supermarkets. Yep, on the lower shelves. Mouth: most certainly better than the nose suggested, maltier, with good toasts and acceptable cookies and pastries. A spoonful of marmalade. Now that doesn't last, the cardboard is back after a few seconds. Thin body. Finish: short, okayish. Malt, bread, oak, cardboard, sawdust. A little salt in the aftertaste. Comments: as we sometimes write, we've tasted much worse. Probably needs a lot of ice.

SGP:231 - 59 points.

Karuizawa 50 yo 1965/2016 (62.5%, OB, La Maison du Whisky, bourbon, cask #8636)

Do you really need the price? It's more or less the price of a Toyota Aygo. Yes that's a car. Colour: amber. Nose: less closed than when I first tried it with Dave. We had thought it was 'the slowest whisky in the East'! Navigates around marzipan-filled and ham-rolled prunes, camphory pipe tobacco, sultanas, sandalwood, some very sappy pinewood, and oriental pastries, baklava, orange blossom water, pistachio nougat… I have to say I'm finding this nose quite sublime. Here we go again! With water: it doesn't change much, but it was already quite perfect when unreduced. Mentholy raisins, date eau-de-vie, dried pears… Mouth (neat): starts a bit on damson plums, zwetschke pudding, propolis, black raisins, more prunes… It's not easy to detect an ex-bourbon cask, this could as well have been a sherry cask if you ask me. Very mentholy background, with all oils and molecules ending with –ol, and something empyreumatic, as they say in wine when they want (hope) to sound smart. With water: water brings out the tannicity, as always, and makes the whole much drier, but we remain below the limits, which is a little miraculous. Assam tea, bitter liquorice… Finish: very long, and here come our friends the citrus fruits, which really 'lift it'. Astonishingly fresh, with some kumquats, and more liquorice in the aftertaste. Comments: pretty exceptional, as expected. The sherried Karuizawas are maybe a little more renowned, but this bourbon is truly great, you just need to give time and to let it breathe. As far as the Toyota Aygo's concerned, that's without any options I'm afraid. And with the smallest engine.

SGP:661 - 94 points.

Karuizawa 50 yo 1965/2016 (62.2%, OB, La Maison du Whisky, sherry, cask #2372)

Rather the price of a Yaris this time, indeed, the sherry's more expensive than the bourbon, for some reason. Colour: deep amber. Nose: there are similarities, and there are differences. The raisins are more in the front, as expected, while there are added gamy and herbal notes, around bouillons, stocks, perhaps even sausages, marrow… It's also a notch smokier (pine smoke) and then much more on tobacco. Pipe, cigars, everything. Notes of gentian liqueur and chartreuse arising, verbena liqueur, woodruff, most certainly elderflowers… And always these big black raisins, Corinth style. And mint! With water: some kind of Spanish cake, the name escapes me. Raisin rolls, brioche… The herbal notes have gone, quite bizarrely, but not the ham. It's not easy to come up with the perfect dilution, at this price, better not mess with it. Mouth (neat): starts rather like an old sherried Glenfarclas, very chocolaty, a little brutal, with drops of raspberry spirit and some bitter oranges. It's a rather sharp combination, and the very high strength doesn't help. So, with water: the oak comes out, with more mint, dry herbs, cocoa powder… Finish: long, on some kind of cocoa plus lemon juice combination. Some tannins are there as well, black tea… Comments: well, the sherry's more expensive, and it's a great old whisky for sure (again, careful with water!), but I have to say I enjoyed the cheaper one really better. Well when I write 'cheaper'…

SGP:561 - 90 points.