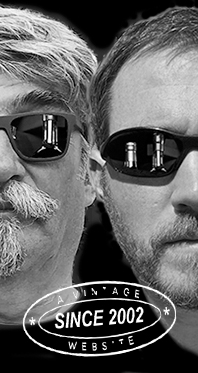 Home
Thousands of tastings,
all the music,
all the rambligs
and all the fun
(hopefully!)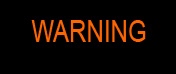 Whiskyfun.com
Guaranteed ad-free
copyright 2002-2016



One two three four five Longmorn

We've had quite a bunch of Longmorn just two or three weeks ago, but Longmorn can be quite moreish, so…

Longmorn 1992/2006 (59.7%, James MacArthur, Old Masters, cask #62552) I know this was bottled ten years ago already, but I've always felt a fondness for James MacArthur. Long may them go on and prosper! Colour: gold. Nose: potent and even hot, to say the least, but with this typical mineral fruitiness that's often obvious in young un-sherried or very lightly sherried Longmorn. Apples, clay, and a faint fermentary side. Orange wine ;-). Just a notch solventy, as often. With water: same. Leaven, beer, apples… Mouth (neat): very good, a little brutal but that's normal (it sends lumber, do we say in French slang), with more overripe apples mixed with clay and chalk, which creates notes of liquorice wood. With water: the spices come out, caraway, cloves… Finish: very long, pleasantly bitter. Dry Jaeger. More liquorice wood as well. Comments: simply a very good powerful Speysider au naturel.

SGP:451 - 86 points.

Longmorn 20 yo 1993/2013 (55.5%, Valinch & Mallet, bourbon, cask #7177) Colour: gold. Nose: almost the same whisky, perhaps just a notch more honeyed. IPA and caramel, chalk, overripe apples… Also a little ham, or rather game. With water: gets a little gamier, with some hay and some artisan beer. Say a good Belgian trappist. Mouth (neat): really very good, starting with marshmallows and various tinned fruits, then plenty of custard and honey, and becoming then rather cake-y. Some hot cinnamon as well, the cask has been very active. With water: the liquorice comes out, as well as the same earthy bitterness as in the JMcA. Finish: same for a long time. Comments: truly good once again. The 1992 was just a little fresher and brighter.

SGP:451 - 85 points.

Longmorn 22 yo 1990/2013 (55.1%, Swisslink, refill bourbon hogshead, cask #8646)

You got it, this is a bottling for Switzerland. Hoppla hop! Colour: pale gold. Nose: extremely close to the James MacArthur – and to the best OBs at cask strength. Chalky apples and all that. I say no more. With water: again, artisan beer and liquorice wood, plus hay and leaven. Mouth (neat): super strong, concentrated, a little fudge-y and toffee-ish. That should be the bourbon wood. All that works very well, it's excellent malt. With water: indeed. Same as the 1992, they're almost undistinguishable when watered down. Finish: long, malty, bitter, and liquoricy. Indeed, just like the JMcA. Comments: do you really need more comments?

SGP:451 - 86 points.

Let's not go on with these batches, they're too similar (and similarly good). Perhaps older Longmorns… And who are kings of old Longmorn? Of course…

Longmorn 1965/2009 (43.9%, Gordon & MacPhail for Japan Import System, cask #69, 218 bottles) Colour: gold. No sherry monster. Nose: ta-dah! Magnificent combination involving nectar and pollen, old Sauternes, tarte tatin, menthol cigarettes, honeydew, pipe tobacco, Vicks Vaporub, and just whiffs of 3 years old Comté cheese. Say dried wild flowers if you prefer. This is perfect. Mouth: amazing, with an oak that decomposed into myriads of tiny oils and essences, and a fruity malt that's still alive and kicking. In short, some kind of fruity cough syrup of the highest grade, with an oak that's about to take over, but that hasn't yet. A miraculous moment, they shouldn't have bottled this the day after. Finish: medium, perhaps a tad drying, but these flowery herbal teas work so well… Very eucalyptussy (ahem…) Some kind of mysterious concoction made by monks high in the mountains. Comments: we couldn't go too high because of all those 'oaky limits', but it's still perfect old whisky, in my opinion.

SGP:571 - 90 points.

My dad used to say, 'always double-check everything, son'…

Longmorn 43 yo 1965/2009 (45.6%, Gordon & MacPhail, Book of Kells, for Japan Import System, cask #67, 207 bottles)

Aren't our excellent Japanese friends buying all the old Longmorns? Just a question… What's sure is that this is a sister cask of the previous 1965 (finely observed, S.!) Colour: gold. Nose: we're walking in an eucalyptus forest. It's raining, there are also pines and firs, a lot of fern, some moss… And someone has planted marijuana in the neighbourhood. I'm not joking, marijuana isn't uncommon in malt whisky (hey hey hey, do not get me wrong, officer), but here, it's huge. Mouth: stunning, mentholy, terpenic indeed, gathering all little things ending with –ol. Yes, even Veedol. Apparently, the oak has given out all its essences and extracts, while leaving this baby fresh and clean, with is a total miracle. Mind you, there are even fresh fruits and honeys! Finish: the most extreme part, as often. It's easing up on the fruits, and is getting almost totally mentholy and turpentine-y, although some oranges keep fighting on the aftertaste. Comments: some hate this style, I do not, not at all. Mind you, I love it, mainly because at no time it's getting drying. Miracles, miracles.

SGP:472 - 92 points.