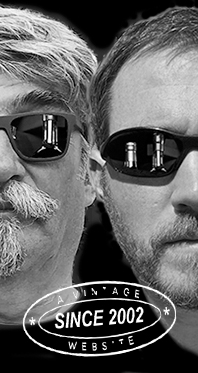 Home
Thousands of tastings,
all the music,
all the rambligs
and all the fun
(hopefully!)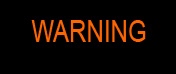 Whiskyfun.com
Guaranteed ad-free
copyright 2002-2016



Special Releases Special, today Caol Ila

There's still quite a lot of Caol Ila around, and I haven't heard of anybody complaining. Caol Ila has become 'the sure bet' as far as peaters are concerned, I don't think I've tried one that I haven't adored or quite liked in recent years. It's also true that Caol Ila's #1 on Whiskyfun to this very day, with exactly 452 different tasting notes. Whether that's a lot or not, I don't know, but let's add a few more if you don't mind. And as the apéritif, why not have a recent batch of the official 12?

Caol Ila 12 yo (43%, OB, +/- 2016)

Yes we're trying a newer batch almost every year. Colour: white wine. Nose: gherkin and olive brine, oysters, seaweed, bandages, grapefruits. Rather more medicinal than you would think. Mouth: sweeter and a little rounder, but bright, salty, lemony, ashy, peaty… You don't need any more literature, do you? (yeah, like, you and literature, S.!) Finish: medium, very fresh, smoky, peaty, and lemony. Iodine. A drop of apple juice in the aftertaste, as well as a little candy sugar. Comments: certainly not just a beginner's peater, and absolutely not a 'light' peated whisky. In other words, anytime, anywhere.

SGP:346 - 85 points.

Caol Ila 18 yo (43%, OB, +/-2016)

Colour: pale gold. Lighter than previous batches for sure. Nose: the 12's more expressive, more obvious, while this 18 whispers and simpers, with rather a little sap and wood oils, branches, butter cream… It's an elegant nose, but yeah, it's no Wagner. Mouth: closer to the 12 as far as expressivity's concerned, while there are unexpected touches of tequila in the arrival. Yes I'm serious. Then rather oranges, candle wax, salted anchovies, and certainly some salted chocolate. It is, I have to say, one of the most elegant readily available drams out there. In my opinion, eh. Finish: medium, sappy, smoky, and herbal. Drops of old chartreuse, for sure. The obligatory kippers in the aftertaste. Comments: the perfect gift, if you want to convert your neighbours or family to the glories and pleasures of peated whisky. Anybody not liking this needs to go see a psychoanalyst.

SGP:455 - 87 points.

Caol Ila 15 yo 2000/2016 (61.5%, OB, Special Release)

As we've already noticed in recent years, those unpeated Caol Ilas (aka Highland Caol Ila) are never totally unpeated. Just like Champagne 'brut' is never totally dry. Colour: straw. Nose: spirity and alcoholic. Not saying it's totally un-nose-able, but I'm not too fond of methylated spirits. Some cider, perhaps? With water: gets a tad vinegary. More cider. Nose: Mouth (neat): it's good, but there are many other 'Highland' whiskies that are just as good, if not better, within Diageo's very wide portfolio. You don't need examples, do you? Oh and it burns. With water: canned fruit juice. Finish: medium, with grapefruits. Comments: totally not my business, obviously, but I do not quite understand why they don't issue a middle-aged regular Caol Ila CS within the Special Releases, instead of those rather unnecessary unpeated versions. Fairly good whisky, no question about that, but what's the idea? The message? The philosophy behind it? (given that we aren't blenders).

SGP:632 - 75 points.

Let's find some heavy medicine…

Caol Ila 19 yo 1996 (55.3%, Kingsbury, sherry hogshead, cask #800, 242 bottles, +/-2016)

Colour: dark amber. Nose: in my meagre experience, peat and sherry can create either total disasters, or amazing wonders. It seems that this baby belongs to the latter category, with this blend of gunpowder and damp volcanic earth. Brake fluid, new tyres, burnt prunes, brand new leather jacket, Bakelite, cigars, beef soup… You get the picture, don't you? With water: the distillate is retaliating, with seashells, seaweed, old balsamic vinegar, coal, more cigars… Mouth (neat): heavy, thick, invasive, herbal, meaty, tarry… and totally huge. Beef jerky re-cooked in liquorice and pitch, or something like that. Parsley, chives, bone marrow… We haven't seen such a monster since around the year 2005. With water: bitter oranges and mint, with one stock cube. Finish: extremely long. A black cigar dipped into Marmite. Apologies. Comments: echoes of a glorious past, as they would say in Buckingham. A lost style? Anyway, kudos to Kingsbury for keeping the flame alive in such brilliant manners.

SGP:367 - 91 points.

Caol Ila 2007/2015 (51.2%, Beacon Spirits, 168 bottles) What's 168 bottles? Just enough to make a marinade ;-). Colour: pale white wine. Nose: what a spirit! Sure you feel like this was distilled just yesterday, but the cleanliness and the almondy smoke just work. Lemon, wool, oysters, kelp smoke, punto e basta. With water: did I mention raw wool? Mouth (neat): it's so disappointing that such a young malt can be so good! We're in the same territories as the best mezcal jovens', or the best tequila blancos', or the best Alpine gentians'. In short, some immaculate peated no-fuss malt whisky. With (useless) water: useless indeed. Perhaps a little more lemon and salt, James-Bond-style. Hold on… Finish: sadly. Comments: perfect, just, perhaps, a little 'simple' and perhaps a little 'too easy' when compared to, say Lagavulin 8, or to some 'new' Ledaigs. Oh forget, it's great spirit anyway.

SGP:357 - 87 points.

Caol Ila 36 yo 1980/2016 (52.3%, Cadenhead, Authentic Collection, bourbon hogshead, 210 bottles)

Yeah, some other bottlers, whom I won't mention out of Christian charity, would have bottled such an old glory into an ugly crystal decanter sourced from Alibaba.com and (tried to) sell it to Kazakh billionaires for twenty times the price. Yeah, or in airports. While William Cadenhead (what does the 'M' in 'WM' stand for, by the way?) would just sell it for around 300 Euros to dedicated whisky enthusiasts, behind a label that my highly skilled Portuguese housemaid could have designed in her spare time. Colour: pale gold (hurray). Nose: in this case, age doesn't matter. An astounding light medicinal profile, with eucalyptus, camphor, almond oil, liquorice roots, and just an avalanche of tinier herbal and smoky and waxy notes. Oh and it does smell of 'a dunnage warehouse on Islay'. With water: new tyres and fisherman's ropes. Some lamp or graphite oil as well. Mouth (neat): a dazzling lemon and some stunning waxy/tarry notes. Now I won't deny that there is a wee bit of and excessive rubber appearing in the mix. Perhaps. And a slightly invasive oakiness. With water: shan't we call this 'a more than mild disappointment' now? A gingery oak has really started to take over. Not sure wtaer was necessary. Finish: a touch difficult. We've gone downhill - sloping gently. Green oak and paraffin. Comments: an old Caol Ila to nose and it's a nose that's totally superb. Downing it might not be compulsory. In my opinion, they could have sold the cask to other bottlers, who would have bottled such an old glory into an ugly crystal decanter sourced from Alibaba.com and…

SGP:354 - 85 points

(but I know some friends utterly adored it, so there...)

Cadenhead, the floor is still yours…

Caol Ila 34 yo 1982/2016 (60.1%, Cadenhead, Small Batch, 2016)

It's true that old whiskies are almost always better as small batches of two or three casks than as single casks. And check the strength! At 34 years of age! Colour: gold. Nose: ooh sublime! A fishing port on the Mediterranean. Sardines, anchovies, old tyres, used engine oil, seawater, old tarry ropes, seaweed, pastis… Right, not pastis. With water (while it gets very cloudy): oh old books, old tweed under the rain, oyster mushrooms, forgotten balms and embrocations, chicken curry… Mouth (neat): sublime indeed. Sea salt, dry chocolate, roasted cashews, salted liquorice, crème de menthe, Aperol (Aperol's not only for hipsters), ginger… Everything is just utterly perfect in this, the casks were born to marry each other eventually. With water: did I already use the word sublime? Menthol and grapefruits, oysters and lemongrass, Spanish ham, juniper, bitter oranges… Actually, it gets drier and drier, not unlike a great old amontillado. Black tobacco. Finish: endless, bitter, sublime. Comments: I may have used the word 'sublime' a little too often, but I wanted to make sure you got my point.

SGP:365 - 93 points.

All right, my aim was to only try the new Special Release, plus one sparring partner/apéritif. Well, I failed again. Miserably. More Coal Ila soon on WF.