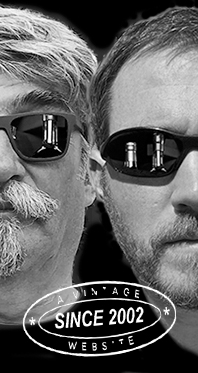 Home
Thousands of tastings,
all the music,
all the rambligs
and all the fun
(hopefully!)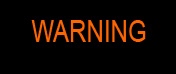 Whiskyfun.com
Guaranteed ad-free
copyright 2002-2016



Our talented correspondent Angus reports
(almost) live from Islay

Tasting four new
bottlings for Feis Ile

So once again we couldn't make it to Islay for the festival, but our good friend Angus McRaild is over there and could send us his own tasting notes. I think it's important to know that Angus and yours truly share very similar tastes with regard to whisky (perhaps not w.r.t. folk rock, though), and that you may take his scores exactly as if they were mine, should scores matter. - Serge

Bowmore 'Feis Ile 2016' (54.9%, OB, American Virgin Oak & European Oak Sherry Casks, 1500 bottles)


Apparently this is matured in virgin oak before being re-racked into fresh sherry. Hmmm...
Colour: Coppery orange
Nose: It really is the oak that sings loud and clear first. New oak, pencil shavings, a little caraway liqueur, some turpentine effect from the alcohol. After a little time some creosote and tarry notes emerge morphing quickly into a light ashyness. Some glimmers of Bowmore are in there, poking bravely through the clouds of new oak. With water: more sea air and little more depth overall. The wood shavings are still quite prevalent but there's also old motor oil and tool sheds knocking about in there now which is certainly pleasant.

Palate: Hot, syrupy oak at first with lots of glazed fruits and tar liqueur. This is much nicer on immediate delivery than the nose. More fat, pulpy fruits and oils but also quite a lot of oak still, there is more distillate character but you're never forgetting it's really an oak-forward whisky. Some nice sweet gristy notes and peat oils emerge on second sip with notes of orange marmalade and something slightly coastal like sandalwood. With water there is a little more deft green fruit but its no fruit-bomb Bowmore. Greengages, various jams, then more wood derivatives such as pin resin and tea tree oil. With a bit more time it really starts to display some nice notes of wormwood and Green Chartreuse.
Finish: A lot of residual tingling on the front of the palate and a nice coastal fade but not overly long. Slightly sticky woody notes and something menthol in the background.
Comments: It has its moments but this sort of bottling feels a little like a missed opportunity. Bowmore's distillate is so distinctive it's kind of frustrating that for a Feis bottling they don't embrace and show off their own best qualities. The oak is just a bit too prevalent here and there is a bit of a confusion between the virgin oak and the sherry. 79 points.

Bowmore 17 yo 'Hand Bottled' (56.1%, OB, Feis Ile, PX cask matured, 2016)


Colour: Polished copper
Nose: Immediately muscular, coastal, gingery and tarry with big notes of creosote, old kreel nets and dried seaweed. Some freshly ground black pepper, capers in brine, nutmeg and eventually something sticky molasses from the sherry. I'm not normally the biggest fan of modern Bowmore and sherry together but this seems very nicely integrated so far. Some leafy and earthy notes emerge with a little time in the glass along with hints of graphite and ink. Gets increasingly more spicy as well with more notes of ginger and cumin. With water: softer with notes of fresh ginger bread, hot kippers with lemon juice and various smoked teas. Ultimately a lovely medley of gentle smokiness, resin, leafy sherry and seashore characters.

Palate: Peated sticky toffee pudding (that doesn't exist but perhaps it should...?). Also smoked Dundee Cake (time to stop inventing phenol-infused puddings perhaps?) Lots of jams, creosote, tar liqueur, camphor, hessian cloth and some dark fruits. Maybe becomes a bit tart and tannic after a couple of sips. Lets add some water... more brine notes, smoked mussels and syrupy camphor notes. The sherry and the distillate remain pretty well integrated with nice notes of warm rye bread, black tea and freshly kilned malt. Some more medicinal qualities appear with time such as mercurochrome and a lick of iodine.
Finish: Good length with some solid resinous smokiness, seashore bonfires and peat oils.
Comments: I often find these big, sticky sherry casks and Bowmore can become easily disentangled and a little un-balanced. This, however, was a solid one and a good surprise. A highly quaffable and very worthy Feis bottling. Coming soon to an auction near you no doubt... 89 points.

Lagavulin 18 yo (49.5%, OB, Bicentenary Edition, Feis Ile 2016, Refill Hogsheads & European Oak Bodega Sherry Butts, 6000 bottles)


I didn't make it over to Lagavulin's open day this year but apparently the queue was one of the finest and most impressive yet. When I went this morning to buy a couple of bottles for myself there was still a queue. Perhaps you could call it a 'living queue'. Each time it is depleted it gets topped up with fresh whisky enthusiasts. Anyway, quite excited to taste this one...
Colour: Pale gold.

Nose: What's great is that they've really tried to embrace the distillery character. Immediately you have lots of these elegant dried kelp notes, subtle camphor aromas and mineral qualities. Lots of fresh oysters, lemon juice, wet rocks, seashore pebbles, sheep's wool and various medicinal tinctures. Totally classical and quite seductive. I almost don't want to add water but I don't want to bring Whiskyfun into disrepute (again). Water brings out some autolytic qualities, the breadiness of a good Blanc du Blanc Champagne along with preserved lemons, smoked cereals and crisp white peppery note. Even a wet dog or two (Serge always apologises to the dogs but I think they probably enjoy being wet). Totally wonderful.
Palate: Bready, peaty, slightly yeasty, gristy, lots of these wonderful tertiary notes which are only found in peated whiskies given sufficient maturation time. Green fruits aplenty, almost more fruity than most modern Lagavulins with a wonderful citrus edge; lots of lemon peel and citrus oils. Some green olive notes and resurgence of these briny notes including capers and anchovies. Perhaps you could add this to a Puttanesca...? With water... it dons a Mezcal mask and gives up notes of smoked agave, more various olives and a soft but luscious phenolic signature.
Finish: Lemony, oily, fruity, smoky, peaty long and totally satisfying.
Comments: This is quite a departure from previous years Feis bottlings, it doesn't have the same blade-like, ashy sharpness. Instead, this really reminds me of the very early 16 year old White Horse bottlings from the late 1980s. It's the same kind of fruit-driven, gently phenolic sort of Islay malt. A little paean to the past and a great bottling for their 200th anniversary. I love it, a hugely pleasurable dram. Lets hope that quite a few will be opened and enjoyed rather than just traded at auction. 92 points.

Laphroaig 'Cairdeas' (51.6%, OB, Feis Ile 2016, Madeira Finish)


An interesting fact: the Cairdeas Laphroaig's for the Feis are bottled at a strength which corresponds to the year of bottling. Last year's was 51.5% and the year before 51.4%. This year's release was matured for around 8 years in bourbon barrels before being re-racked into madeira hogsheads for a further 2 years.
Colour: Light Salmon pink.

Nose: Ash, mercurochrome, iodine, some mineral notes and creosote. It's a big, bone dry Laphroaig that almost has something of good Sancerre (although the colour would suggest a rose). Thankfully the Madeira is quite shy on the nose at first, you rather just get some pretty typical and good modern Laphroaig characteristics. Develops on oily, fulsome peat qualities with brine, TCP and a variety of medicinal notes. Perhaps a tiny shred of red fruits from the Madeira but its very quiet; it was probably a dry Madeira. With water: no massive changes, still a big, dry, hyper-clean, coastal Laphroaig.
Palate: Quite consistent with the nose, lots of TCP, tar, iodine, wet beach pebbles, seaweed in the sun and wet smoked grains. So far the colour is where the Madeira has the loudest voice. A nice savory smokiness develops all on gentle ashy notes, bonfire smoke and olive oil. Not hugely complex but quite direct, well structured and precise. With water there is a little suggestion of fruit from the Madeira but again it is very subtle and totally dominated by these quite straightforward Laphroaig characteristics. Really good stuff.
Finish: Ashy, mineralic, briny, lemony. Another big, bone-dry blade that lingers to nice smoky embers on the palate.
Comments: I think Laphroaig are very smart with their Feis bottlings. Not expensive, quite simple, very classical in style and loads of bottles so there are no silly queues and everyone can afford and acquire one. The Madeira finish seems a little pointless and disposable to me but it certainly didn't hurt the whisky and was well integrated. A good, solid Laphroaig that is destined for hip flasks on the shore in years to come. Which is exactly what these bottlings should be I think. Well done Laphroaig. 86 points.