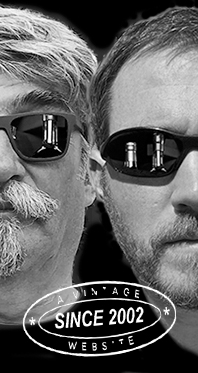 Home
Thousands of tastings,
all the music,
all the rambligs
and all the fun
(hopefully!)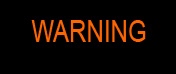 Whiskyfun.com
Guaranteed ad-free
copyright 2002-2016



January 8, 2016

---

... Looking for one or several sherry monsters...

Glenfarclas '511.19s.Od Family Reserve' (43%, OB, 2015)

A lot of numbers on an NAS bottle! These cryptic data are related to when the distillery was purchased by the Grants and to its price. It's an expensive bottle given the lack of age statement (+/-£80), it seems that the disease strikes just everyone over there in Scotland. Colour: gold. Nose: rather more used matches than in my 'usual' Glenfarclas, more leather, more plasticine, more grass, hints of cooked artichoke and cabbage, gas… Frankly, I find it very strange. You'd rather think it's Benrinnes, or perhaps Dailuaine. Mouth: in keeping with the nose, plus walnut pie. A feeling of truffle and gunpowder. Finish: medium, grassy, leathery. Comments: very unusual indeed, and pretty un-Glenfarclas in my book. I think I've tasted around 200 better Glenfarclasses! I mean, Glenfarclasses that have been more to my liking. Wait, maybe did they try to replicate 1865 Glenfarclas?

SGP:362 - 78 points.

Glenfarclas 1989/2014 'Vintage' (46%, OB, sherry casks, 2400 bottles)

Colour: deep gold. Nose: there are similarities, but everything's much better integrated, in my opinion, with more malt, walnut cake, dried and dry raisins, menthol, liquorice wood… It's sherried, but rather mildly so. Mouth: same feeling, a grassy arrival, then more leather and cocoa, as well as paraffin, but bitter oranges and perhaps roasted chestnuts add balance and complexity. A few tannins from the wood. Like it. Finish: medium, rather fresh. Oranges and a touch of asparagus, some tobacco in the aftertaste, then plain oak. Comments: refill sherry, I wager. A whole different league, I think.

SGP:551 - 85 points.

Glenfarclas 25 yo (43%, OB, +/-2015)

Long time not tasted the official 25. Colour: amber. Nose: it's one of the most Cognacqy malt whiskies – and that would rather be a dry Cognac, with peaches cooked in butter and black raisins at first nosing, then rather teas and herbs, especially mint. Whiffs of wood varnish, then butter cream. Fine, not really huge, but elegant. Mouth: pretty much the same Cognacqy feeling, this time with a little kirsch, prunes, raisins, then more malt (Kellog's) and oranges. A little tar and liquorice as well, also coffee. Good body at this strength. Finish: medium, a little drier again, with roasted nuts, toasts, and chocolate. The raisins are back in the aftertaste. Chocolate-coated raisins. Comments: it goes down very well, and indeed would match a very good cognac, after your dessert.

SGP:551 - 86 points.

Glenfarclas 25 yo (43%, OB, +/-2007)

Let's see if it changed within 8 years… Colour: amber. Nose: it is a tad leafier and even smokier, with less rounded sherriness, less dried fruits, and more grass. I don't find the menthol either. Mouth: same feeling, it's perhaps a little more complex, in a way, but it's frankly leafier and grassier. Not a bad thing mind you, not at all. Perhaps some rhubarb and fruit peelings. Finish: medium, a little earthier than the contemporary 25. More complexity, more depth, a little less fullness. Comments: similar quality, as expected, but styles are rather different. This older one may be a little more 'Highlands', while the new one's firmly 'Speyside'. We won't scratch our hair too much, the ratings will be identical.

SGP:461 - 86 points.

Glenfarclas 19 yo 1994/2014 'Double Cask' (58.7%, OB, Family Casks, oloroso, casks #3913 & 3914, 556 bottles)

This baby was the supreme winner in the Ultra Premium Category (price greater than €150) at the Malt Maniacs Awards 2015. Colour: coffee. Nose: a rich sherry monster, full of chocolate, prunes, coffee, and raisins. Second level: black cherries, maraschino, marmalade, polished oak. All perfect, this is ultra-classic sherried Glenfarclas. With water: pencil shavings, black tea, pipe tobacco, a little humus and mushrooms.

Mouth (neat): extremely rich and concentrated, even more so than a 50/50 blend of Kavalan sherry and Yamazaki sherry! The black cherries are first to come out, then there's some blood oranges, dates, raisins, a drop of balsam liqueur, and simply coffee-schnapps. Yamazaki 18, come out of this body ;-). With water: old Macallan, please come out too! More delicate notes of sultanas and quince jelly. Finish: long, unexpectedly fresh. Always a good sign. Blackcurrants. Comments: a rather bombastic sherry monster, not to handle with kid gloves! SGP:561 - 90 points.

Undisclosed Glenfarclasses abound at the indies, under various names, the most common one being a creative 'Speyside'. Let's have only one today, for the road, but we'll try to do a large session one day, with only these 'bastard malts' as we used to say in the old days.

Green Meadows 19 yo 1993/2012 (52.2%, Reifferscheid, Romantic Rhine Collection, bourbon hogshead, cask #605)

Colour: straw. Nose: full of raw barley, leaven, fresh brioche, and then plums. There's a sour side that's far from being unpleasant, and everything's coated with vanilla. With water: more apples, cider, perhaps a little sweet and hoppy IPA… Mouth: very sweet, young, typical unsherried Speysider that can also be found at Aberlour, for example. Sweet bread, apples, plums, orange syrup, bonbons, all that. Juicy Fruit. With water: more of all that. Really extra-sweet, this is almost a super-bag of liquorice allsorts. Minus the liquorice ;-). Finish: medium, very fruity. They have some sweets in Switzerland called Sugus; this is pure Sugus madness. Comments: super good, really. This baby would please just anyone, even beginners.

SGP:741 - 88 points.