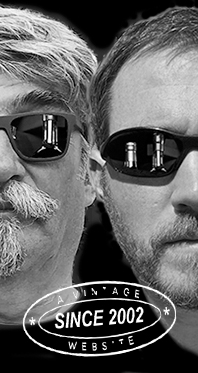 Home
Thousands of tastings,
all the music,
all the rambligs
and all the fun
(hopefully!)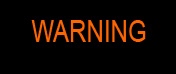 Whiskyfun.com
Guaranteed ad-free
copyright 2002-2016



Whiskies of the World at random

As I wrote. Some were tasted separately, but in our usual, very strict, and almost monastic tasting conditions. Quite.

Chicken Hill (42%, OB, Single Malt, Switzerland, +/-2015)

It seems that this Swiss baby's made with a mobile still in Hünenberg, and that it was formerly known as 'Swissky'. Hoppla! Colour: gold. Nose: relatively light, first a little grainy, with a discreet oak, then rather more beerish. I don't find it unpleasant. Mouth: it's got this eau-de-vie-ish side that often comes with these mobile stills, and this fruitiness as well, between hops eau-de-vie, pear, and mirabelle. Some bonbons too. Not Ricola, though. A little vanilla. Finish: medium, with a little more oak. The eau-de-vie-ness is still there. Comments: I think it's pretty fine! By the way, Chicken Hill is a straight translation of Hünenberg.

SGP:431 - 77 points.

Chicken Hill 'Rauch' (42%, OB, Single Malt, Switzerland, +/-2015)

Rauch means smoke, in case you don't know. Smoked UFWs (Unidentified Flying Whiskies) can be very funny and interesting. Colour: gold. Nose: it's not much smokier than the 'un-Rauch', although I do find whiffs of smoked ham. Oder Kassler? Did they put some gammon steaks into the still? Mouth: there might be some kind of smoke, but don't expect Lagavulin. Other than that, we're extremely close to the previous one, which means this is fine. Finish: same. Perhaps a little more grassy smoke in the aftertaste. Comments: should go well with Röstis.

SGP:432 - 78 points.

Finch 'Black Label' (42%, OB, Hofgut Aglishardt, Germany, 2015)

Direkt aus Schwaben. I mean, this is a Schwäbischer Highland whisky! It's been maturing in a sherry pipe. Colour: gold amber. Nose: I always like bready notes, and in truth this smells like some pumpernickel covered with tamarind jam and, perhaps, raspberry ganache. It is winey, but in a good way, the cereals never quite give up. Mouth: does the trick! It's not totally 'whisky', but I do enjoy all these Corinth raisins, the honeyed notes, the jams, the sweet spiciness (rich bread again), and all the Bauernkeit, if I may. Finish: long, perhaps a little drying. A lot of cinnamon and flour, but the raisins keep singing. Dry cocoa in the aftertaste. Comments: I'm not a huge fan of the finish, but I'm quite a fan of the nose and arrival. Well done Swabia!

SGP:641 - 80 points.

Teerenpeli 10 yo (43%, OB, Finland, +/-2015)

The first 10 yo Finnish single malt whisky! No I won't do that joke. I rather enjoyed their 8 yo back in 2012 (WF 79) – and their packaging. Colour: straw. Nose: some butter and sour milk, some plasticine, a little paraffin, touches of oranges, and then a combination of sweet grains and vanilla, with just two sultanas. Make that three. Mouth: fresh, easy, and rather light, before more oak, white pepper, and some rather curious custard (readymade custard from Marks & Spencer) start to come through. After just thirty seconds, its pure custard, with just a touch of nutmeg. Funny, that. Finish: medium, spicy, with some caraway and more nutmeg. Always a lot of custard, and touches of raisins and oranges again, just like in the nose. Comments: the American oak is a little loud perhaps, and maybe not strongly charred, as this is rather un-sweet at times. A solid effort again.

SGP:451 - 78 points.

Mackmyra 'Svensk Rök' (46.1%, OB, Sweden, +/-2015)

In Swedish, 'rök' means rock, as in rock and roll. So 'Svensk Rök' is what the band Abba used to make. Not quite, rök means smoke, a smoke to which they've added some juniper while kilning the barley. Should be something… Colour: gold. Nose: I'm not sure I'm getting the juniper, but I find this neat and tidy, with a smoke that's well in place and then more ink, concrete, and ashes. Seems very dry, but these are styles we like. Some fish in the background, like anchovies or sardines. Mouth: I think Mackmyra improved their whiskies quite a lot recently, and this very dry, pungent, and very austere dram is more proof. Chewing cigar ashes, crunching capers, and sucking liquorice. Charcoal. Finish: quite long, with touches of seawater and lemon juice, a bit ala Caol Ila. Cloves in the drying aftertaste, perhaps. Isn't that the juniper? Comments: I do really enjoy this characterful whisky.

SGP:256 - 84 points.

Smögen 4 yo 2011/2015 (57.3%, OB, Sweden, cask #7/2011, 429 bottles)

While we're in Sweden… Smögen is one of Europe's newer blue chips! I remember I had enjoyed their Primör a lot three years ago. Now, this one was fully matured in a Sauternes barrique, so there might be some clash happening, let's see… Colour: amber. Nose: if there's a clash that would be Joe Strummer's. Indeed this rocks, it's big, it's deep, its very roasted and toasted, it's very smoky, it's got plenty of spiced fruits (peppered apricots?), and above everything, it hasn't got the faintest trace of rubber or sulphur. Instead of that, it's got wee whiffs of old Ardbeg. Seriously. With water: Swiss cheese, fondue, basil, soy sauce, parsley, olives… All that is extremely impressive. Do they use a dunder pit at Smögen's? Mouth (neat): it's a huge thing, and indeed it's extremely rock and roll. Bake some apricot cake. Add pepper, tar, liquorice, ashes, a few roasted raisins, and plenty of roasted nuts. Like almost-burnt pecans. And then please stop, because this is getting very hot. Wasn't that rather 67.3% vol.? With water: it's artisan chocolate that comes out, together with artichoke liqueur and black olives. Once again, I'm impressed. It's a case of 'peat creating new flavours'. Yeah, just like in old Ardbeg. Finish: very long. I'll leave this at that because this is becoming to long. Comments: ditto. But I'm mucho impressed. BTW, it would be interesting to know if the cellar master of the château in Sauternes did taste this. Would love to hear about his impressions.

SGP:466 - 89 points.