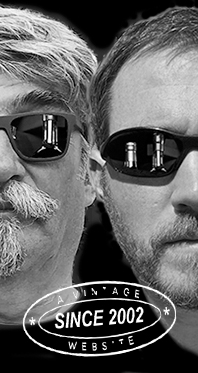 Home
Thousands of tastings,
all the music,
all the rambligs
and all the fun
(hopefully!)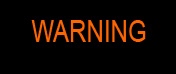 Whiskyfun.com
Guaranteed ad-free
copyright 2002-2016



Little Whiskyfun's
12,000th tasting note
Dear reader, for a long time I've been wondering what I could try for our 12,000th tasting note, not taking any other spirits than whisky into account. I had first thought we could go rob Lagavulin Distillery and steal that famous sample of Malt Mill new make, but the whole venture seemed too complicated and risky. And Pinky's much stronger than it appears.

Another option would have been to choose some old and rare whisky from an active distillery, but I did not want to engage in any favouritism. And sure that could have been some 'quite recently closed' distillery, such as the new annual Brora, but timing was not good, I don't think it's out yet. Plus, I do not like to write notes for production or pre-production samples either. So, I was weighting up the pros and the cons, and was still dreaming of Malt Mill, Parkmore or Stromness, while knowing that those ultra-legendary malts would be just impossible to find, when sometime in June - or was it May – I suddenly found out that there was an official little bottle of Double OO from Stromness Distillery up for auction. Stromness!

| | |
| --- | --- |
| Mind you, not a shady sample bottle from the estate of the family of a former distillery worker, a genuine official one. Amazing, what a perfect timing this time! No need to tell you that I started bidding and praying all the gods of whisky… And greatest of news, I won the item, as they say (well you don't win anything, you just buy it, don't you). The best news yet was that it really was in perfect condition, with only minor evaporation (5-10% max), so hopefully perfect for tasting. And the round embossed bottle itself is so unique that no forger could have made it, unless it was a refill of course, you never know. We'll see if the wee screw cap 'sticks' or not; if it does a bit, that's better news. What's more, the state of the label and the level were matching to perfection! (picture Delcampe) | |

But what was Stromness, may you ask if you're not a hardcore whisky fan (yet)?

| | |
| --- | --- |
| | Well, Stromness was a very famous albeit very small malt distillery on Orkney, sometimes referred to as 'the third one' after Highland Park and Scapa. The distillery was established in 1817 under the name Stromness, and was originally selling its malts under the brand name 'Man O'Hoy', before a new brand was launched, either written Double O or Double OO or Double O.O. or simply O.O., always meaning Old Orkney. The distillery itself was also rechristened Man O'Hoy in the late 19th century, but I've noticed that the last bottles of O.O. used to mention Stromness Distillery as their home, instead of Man O'Hoy. (picture Brian Townsend's Scotch Missed, Neil Wilson Publishing) |

The distillery, one of the tiniest in Scotland at the time (around 7,000 gallons only per year when Barnard went there, so around eight times smaller than Highland Park), got mothballed in 1928 (some say 1927) and, according to some sources, was demolished in 1940, but that's uncertain as other sources claim that 'war soldiers washed in the distillery's mash tubs'. Some writers on Orkney have concluded that the closure of Stromness in 1928 had been provoked by the fact that its inhabitants had just voted the city 'dry'. Strange, isn't it!
The last bottles of Double OO were produced around the mid 1930s. There also used to be a bottling of a 12 years old blend called 'Old Orkney Relics' in the late 1930s that did contain the remaining stocks of Stromness, probably in small proportions, and there was also a blend called 'Old Orkney Brand'. Gordon & MacPhail have then picked the 'OO - Old Orkney' name but of course there isn't any Stromness inside. What's sure is that tasting a Stromness has always been a dream of mine, and now's the time.
(More on Stromness Distillery at the cutting spirit and at whisky story.)

This very rare bottle of O.O. was sold at Christie's in Glasgow in 1992 (Brian Townsend, Scotch Missed, Neil Wilson Publishing)



Let me add that I invited my old whisky friend winemaker extraordinaire Olivier Humbrecht to this little session. So, let's do our...

Little duet, Stromness vs. Highland Park

Double OO 'Old Orkney' (no ABV stated, OB, Real Liqueur Whisky, McConnell's, Stromness Distillery, +/-1930)

Said to be around ten years old, but there's no proof, obviously. The cap sticks a bit to the neck and kind of creaks when you first twist it, as expected. More great news! What's more, the wording 'real liqueur whisky' further suggests that this is well the single malt. Colour: straw/pale gold. Very bright, always great news with old bottles. Nose: some old malt whisky for sure, and definitely not a refill (you never know with these old bottles). Starts really fat and oily, which you can feel on the nose, and very corpulent. Candle wax and encaustic are running the show, then coal smoke, a lot of ashes, and a surprisingly huge peat smoke, really. Very little fruitiness, perhaps a little candied grapefruit, like in some old chenin blanc of excellent origins. Oliviers says 'chenin from schists'.

The peat is really impressive, while whiffs of salted butter caramel and iodine are starting to come to the front, which really makes it a 'coastal' peatiness. After five minutes, we get Band-aid, gauze, menthol, charcoal, and even more peat. Loses a little power after 15 minutes of breathing, which often happens with very old bottles, but after just 20 minutes it takes off again, with rather dried herbs, a little thyme perhaps, and a wee metallic side (old rusty bits). We're impressed. Mouth: extremely oily, almost viscous, with much depth and an impressive coal-like feel. Drinking liquid asphalt. It's almost an industrial smokiness, you imagine a northern town, it's almost a Dickensian feeling. Were we to draw comparisons, let's say a blend of 1950s Talisker with 1960s Ardbeg, fifty-fifty. Smokier than Talisker, a little less so than Ardbeg, even than the magnificent older ones. Tends to become more medicinal, with a little tar liqueur, which is typically 'good old peat'. Gets also saltier and more coastal, while it'll always remain oily and even fat. Superb mouth feel, strength probably around 80° proof. Finish: an extremely long persistence and some paraffin oil, a lot of ashes and soot, and an aftertaste that's rather more on more tar, more salt, more coal, and perhaps a touch of aniseed as a final signature. Even more fun!

| | |
| --- | --- |
| Comments: really exceptional and magnificent, beyond any emotional considerations, with that feeling of industrial artisanship that's so entrancing in old-style malt whiskies, and so totally un-commercial by today's standards. Actually, it's rather in the style of some wartime Highland Park, so perhaps could we could talk about a 'regional style'. Such an old little bottle could have gotten totally wishy-washy, but it was quite the opposite. Oh and something else, it's really 'pure malt whisky', and totally not the result of any kind of 'external aromatisation' through wood, wine, or else, as Olivier says. So, grand cru stuff! SGP:365 – 97 points (Olivier 97 points as well). | |

Wait, wartime HP? I think we've found a proper sparring partner, courtesy Olivier.

Highland Park 10 yo (20 u.p., OB, 1950s)

The famous St Magnus Label! This bottle was bought in 1957 - not by us, obviously - and does probably contain malts from just before WWII. I've already tried it and scored it a 96, so we'll keep this shorter (hopefully). Colour: gold with bronze hues. Nose: feels less peaty than the Stromness, but just as magnificent, although there's more wood, more 'maturation', and certainly more honeyed/candied aromas, totally ala old HP. More oak impact, but the whole's beautiful. Feels rather older on average than the Stromness, actually. It's also a notch chartreuse-y, with also a little mead (very old HP as well), and after fifteen minutes it slowly starts to overtake the sharper and more austere Stromness, but that's also the higher strength. Mouth: a draw this time, both powers and feels are similar, with this wonderful fatness, even if this HP is still a wee tad bolder deep inside. More dried fruits for sure, more honeyed flavours, and less austerity. So perhaps a notch less 'precise', but still, what a stunning bottle! Finish: very long, a tad acrid this time (the wood), very oily and fat. Perhaps a little artichoke in the aftertaste, which also often happens with old bottles. Comments: splendid, but we knew that. Many thanks, Olivier!

SGP:464 – 96 points.

Check the index of all Stromness I've tast... I'm joking

| | |
| --- | --- |
| I would also like to take this opportunity to thank everyone for the support. I find it refreshing that growing numbers of dedicated whisky lovers are following this humble and opinionated (and hopefully informed) little amateur website. I believe that more than ever, independence is becoming a value on the Web and elsewhere, in these days where you see more and more PR in disguise, fake independence, hidden agendas, paid gigs and simply shameless propaganda. Now I perfectly understand that mortgages have to be paid, families clothed, and food and whisky put on the table... | |

But as they say, if you want to know whether the fish is fresh or not, better not ask the fishmonger or his henchmen and lackeys, ask his patrons! Peace and see you soon, stay tuned… - your Serge (and remember, it's only booze).