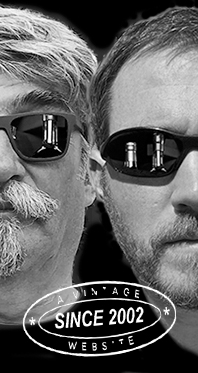 Home
Thousands of tastings,
all the music,
all the rambligs
and all the fun
(hopefully!)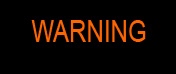 Whiskyfun.com
Guaranteed ad-free
copyright 2002-2017



12 Blair Athol you must try now.
No.10 will shock you!

Don't bother with that stoopid headline; I'm just following some smart advice from our good friend Arun P. Experiments that we shall never repeat, you see. So as I may have written before, it happens that some names or distilleries remain almost nowhere to be seen for years, except for a few officials, and quite suddenly, there are dozens and dozens of new ones around. That's what's happening these days with Blair Athol, and it was about time we reacted. But first, the usual apéritif…

Blair Athol (46%, OB, Highland Malt, +/-1970)

So this is the older 'Highland Malt' version by Atholl Distilleries Ltd. Indeed, Atholl. And indeed, NAS. Colour: gold. Nose: typical old-style, sooty, gravelly, rather mentholated malt whisky, very dry, getting even ultra-grassy. Which, we agree, doesn't sound very 'old Blair Athol'. Cut cactus, fresh bark, leaves, Chinese Gunpowder green tea, touches of soy sauce, parsley, bouillons… It feels quite fat, and indeed bouillony, but remains very dry all along. Mouth: dry and fat indeed, not unlike some thicker manzanilla or something. Bags of walnuts for sure, orange peel, leaves and teas, some plasticine, some kind of graphite oil, and a growing saltiness, totally unexpected. All the 46 degrees are well there, it's quite heavy and strong. Finish: long, even saltier, with a feeling of having quaffed some salty vegetable bouillon. Comments: some old 8s or 12s have been sexier, fruitier, and easier. This is the brother that took holy orders.

SGP:362 - 87 points.

Sixty years later (like)…

Blair Athol 5 yo 2010/2016 (46%, Càrn Mor, sherry butt, 810 bottles)

That's right, 810 bottles from a single butt. Could you make younger than this? Without any sherry, probably not… Colour: pale straw, clearly refill. Nose: and he who thought the old NAS was dry! This one's even drier, very chalky, with damp oatcakes, first rain, whiffs of musty old cellar, and just as much green tea as in the old OB. Mouth: rather harsh, with more maltiness, peppery cakes, bitter herbs, walnut peelings, yogurt, more and more green tea… It's really becoming very peppery, in fact. Green pepper. You need to wait for a long time before touches of oranges make an appearance. Finish: long, green, grassy, peppery. Comments: not my business of course, but I think this was bottled too early. Like, ten years.

SGP:361 - 75 points.

Unless just one more year…

Blair Athol 6 yo 2010/2016 (46%, Càrn Mor, sherry butt, 750 bottles)

Colour: straw. Nose: ah, the 5 was just a rough work for this one, it seems. Rounder, with nice touches of biscuits, cakes, vanilla, raisons, malt… There's also a wee touch of rubber, and in the background, the same kind of grassy/chalky display as in the 5. But it's much nicer, and easier to approach for sure. Mouth: indeed, this worked out much better. Peppery oranges from the start, spicy cake, raisin cake, custard, a little marmalade… There's quite a lot of green pepper too but that's all rather under control. Finish: long, grassier again. Grass, green pepper and orange juice, how detox is that? Comments: seven points within one year, or even a few months. Well done!

SGP:451 - 82 points.

Blair Athol 8 yo 2008/2017 (46%, James Eadie, first fill and refill bourbon, casks #307749+307750+310064, 1092 bottles)

This one's much older. Quite. Colour: white wine. Nose: one of the many cases when bourbon's superior to sherry. This one's tenser, cleaner, better forged, more 'immediate', and certainly maltier. Apple crumble, butterscotch, honey cake, millionaire shortbread… All very fine things. Mouth: goody good easy sweet maltiness, quite in the style of the OBs, with a lovely sourness (more apples) and an orange blossom/mead combination that works very well. Finish: medium, clean, very nicely malty, with rather more citrus in the aftertaste. Comments: it reminds me of the official NAS that they used to have at the distillery. Perfect 'Midlands' style – yep I know that's controversial.

SGP:551 - 85 points.

Blair Athol 19 yo 1997/2016 (54.5%, Cadenhead, Small Batch, bourbon hogsheads, 498 bottles)

I know, Cadenhead again. With Cadenhead, I enjoy even the ones I do not like, go figure (so, talking about that cheque…) Colour: white wine. Nose: starts citric and crystalline, this is almost, yeah, crystal. Or lemon juice. Gooseberries and green plums, grass juice, grapefruits, then a spoonful of mashed potatoes, and a wee feeling of Timut pepper. Perhaps Thai basil – yep that would be Ocimum basilicum thyrsiflora, but don't quote me. With water: a splendid muddy and chalky side comes out. Viva Nature! Mouth (neat): totally millimetric and crystalline again. Lemony lace. Some kind of Thai sauce indeed, with touches of chillies, some basil again, coriander, lemongrass… With water: superb. Mint and lemon, peppermint, maple syrup (it's getting sweeter indeed)… Finish: medium, a tad sweetish (I was ready to go to 90!) It's not quite the sweetness, it's the contrast that's a tad shocking. Oh well… Comments: right, it's relatively simple, despite it being a vatting of casks, but that's some perfect simplicity. One of the nicest BAs out there.

SGP:651 - 88 points.

Blair Athol 21 yo 1995/2016 (51.5%, Douglas Laing, Old Particular, cask #11355, 204 bottles)

This is sherry, according to the robe of this little BA. Colour: amber. Nose: rather perfect! Cake straight from the oven (panettone), pastries, toasted brioche, roasted nuts, burnt raisins… All that works in perfect sync, it's well a whole. With water: gets tarter and brighter. Not a bad thing. Mouth (neat): indeed, the opposite of Cadenhead's 1997. Rich, jammy, totally on the spiciest gingerbread, with drizzles of maple syrup and a good Texas-size bowl of caramelised buttered popcorn. With water: more citrus, and a little more lightness. Yet, there's a lot of toffee and fudge in the background. Finish: long, very fudge-y. A funny, slightly twisted feeling of bitter oranges in the aftertaste. Comments: another one that's super good. I enjoyed the 1997's brightness a little better, but that's only a matter of personal taste. Yup, as always.

SGP:551 - 86 points.

Blair Athol 21 yo 1995/2016 (56.8%, Valinch & Mallet, sherry puncheon, cask #12853, 592 bottles)

Colour: pale gold. Nose: a kind of synthesis of all the previous ones. It's rather cake-y and fudge-y indeed, but it's also got a bright, almost zesty side. And yet there are pastries and brioche, honey, sugar-coated peanuts, raisins, a touch of raw malt… With water: malty cakes, brownies… Mouth (neat): same comments, a synthesis, although it's rather marmalade that's playing first saxophone. There, Jaffa cakes! And these kinds of Jaffa cakes that have got apricot jam instead of orange. In the back, a peppery greenness that keeps it fresh and even kind of challenging. With water: swims very well. Peppery marmalade and cloves. Finish: long and slightly thick(ish). Nothing to complain about, quite the opposite. Comments: some expression is springing to mind, 'liquid kugelhopf'. Scusi, liquid panettone.

SGP:651 - 87 points.

Blair Athol 1991/2015 'Nuts about Pears!' (46%, Wemyss Malts, barrel, 312 bottles)

This shouldn't disappoint… 2014's version easily fetched 87 in my little book. Apparently, there should be pears and nuts. Colour: pale gold. Nose: back to the style of the Cadenhead's, just rounder, more pastry-like, and less tart and, say, vivacious. More Jaffa cakes, marmalade, dried fruits mix, fresh brioche, orange juice… I'm just having a little trouble finding much pears. Must be me. Mouth: perfect! Great balance between the citrusness and the rounder, better polished cake-iness. Lemon curd, drops of mead, lemon blossom honey, Dakatine, green earl grey, a wee touch of bourbonness (well a barrel), malt… You just can't question this. Finish: medium, and rather fruitier. Dried tropical fruits, perhaps guavas, also very ripe plums, a feeling of mirabelle eau-de-vie… (we've got the best!) Comments: unquestionably unquestionable. Oh well, fatigue makes itself felt…

SGP:641 - 87 points.

Good, let's take a break. It's not difficult to taste a lot of Bowmore, or Laphroaig, or Springbank, because styles and vintages vary. In the case of shier distillates with fewer variations, such as Blair Athol, a large verticale is more difficult to do. Well, it's more tiring for sure. So, yeah, a short break, and then we'll see if we find (even) better ones. Ah, suspense suspense… (that was lame, S.!)

Good, we're back with more Blair Athol for those among you that aren't dead yet (I really need that Glenfiddich Food and Drink Award! Well, on second thought, perhaps not…)

Blair Athol 28 yo 1988/2016 (50.7%, Sansibar, 203 bottles)

Colour: pale gold. Nose: certainly very 'Blair Athol', that is to say breakfasty and malty. I'd mention muesli, brioche, a spoonful of porridge, vanilla, kugelhopf… And just not Champagne, we aren't in Vienna after all. With water: gets very floral. A forest of lilies, and a pile of big fat golden sultanas. Mouth (neat): excellent, malty, orange-y, rich yet 'nervous', full of sweet bread, liquid caramel, milk chocolate, and roasted pecans and macadamias. In the background, the faintest hints of the best of quasi-neighbours Edradour. You know, this singular leatherness. With water: just beautiful. The whisky kind of deconstructs and reassembles itself on your tongue, which is a funny and rather thrilling feeling. Yes I'm fine. Finish: medium, fresh, and yet cake-y and malty. Mullein flower syrup in the aftertaste. Perhaps elderflowers. Comments: the epitome of this style.

SGP:551 - 90 points.

Blair Athol 1988/2016 (46%, Van Wees, The Ultimate, refill sherry butt, cask #1842, 620 bottles)

Love these people, they were there, preaching the gospel, when the market was bearish. While many others, well, you see what I mean… Colour: gold. Nose: right, there is some sulphur, let's wait… zzz… zzz… Not quite, but all these used matches do please many a whisky enthusiast. It's just that if you're not into that, you may move on to the next BA… So, struck matches, exhaust, roasted nuts, truffles, then marmalade, apple toffee, and zests. Mouth: unusual. Gunpowder mixed with grapefruit juice and barley syrup. Smoked tea in the background (smoked tea in Blair Athol?) Finish: medium, smoky. Burnt caramel and more used matches and ashes. Comments: that very controversial style. To discuss on social media?

SGP:362 - 78 points.

Blair Athol 28 yo 1988/2016 (49.6%, Maltbarn, bourbon)

Maltbarn, another seal of quality. Colour: straw. Nose: what, rye? No, that was just a passing feeling, this is all full of fresh barley, ripe apples, oranges, golden plums, and one of our favourite fruits in whisky, tangerines! Not much else to say, this is pretty perfect and the age is perfect too. Mouth: indeed, a perfect citrusy arrival, bags of tangerines, touches of lemongrass, a pinch of ginger, a drizzle of lemon oil, and quite some bliss. Very well done. Finish: medium, very fresh, zesty, not light… well, both oily and tense. Like the best white wines. Once again, elderflower syrup in the aftertaste. Comments: it's juts the inherent simplicity that'll prevent me from going to 90 or 91. Oh no, let's drop any simpering airs, this Blair Athol is just excellent.

SGP:651 - 90 points.

Blair Athol 28 yo 1988/2016 (51.2%, Antique Lions Of Spirits, 262 bottles)

Probably from the same parcel of casks. What could go wrong? Colour: pale gold. Nose: well, we could almost copy-and-paste from the above. This one has just a little more oomph, and perhaps a little more chalk. And stuff. With water: a feeling of spritz. The nicest spritz in the world. And since some very smart Italians are involved in the Antique Lions Of Spirit venture, sorry guys, we need no prosecco, this Blair Athol will fit just nice. Seriously, there are nice notes of tinned peaches too. Mouth (neat): indeed, same profile, word for word, with just a little more oomph, kick, and power. Perhaps is it a tad more cake-y? With water: immaculate development. More brightness, freshness, fruits, and even touches of fruity hops. Very very good. Finish: medium, fresh, fruity, malty. All about balance and malty naturalness. Comments: once again the 90-border was reached. I'm not sure modern Blair Athol can make it to above 90, though. All the 1988s have been great, having said that – unless a little too 'sulphury'. Roger.

SGP:541 - 90 points.