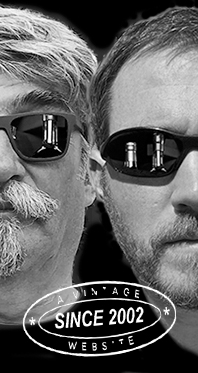 Home
Thousands of tastings,
all the music,
all the rambligs
and all the fun
(hopefully!)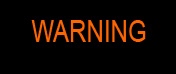 Whiskyfun.com
Guaranteed ad-free
copyright 2002-2017



I know, Blair Athol and crazy are two expressions that do not go well together, but anyone who's tried the old official Blair Athols will know that this malt whisky can be utterly splendid. Let's have quite a few of them, more or less randomly this time…

Blair Athol 25 yo 1988/2014 (59.6%, Signatory Vintage, refill sherry butts, casks #6920+6924, 551 bottles) It's not unusual that with small batches, 1+1=3. We're talking casks… Colour: amber. Nose: a touch of sulphur at first, then warm praline, cakes from the oven, burning fir wood, and roasted chestnuts. Not totally sure… With water: bizarre, bizarre, it is bizarre. Saltpetre, old oils, tin cans, earth and concrete, rotting oranges… Mouth (neat): a tad gritty and oddly earthy, then very gingery, a little sour, and more and more on bitter oranges. Not too sure… With water: better, but this sourness is a tad odd. Ginger, tonic water, hardboiled egg, Worcester sauce… Finish: rather long, rather unlikely. Tabasco, Campari, raisins. Comments: not too sure about this one… I find it rather un-Signatory, but let's move on…

SGP:462 - 78 points.

Blair Athol 26 yo 1988/2015 (56.1%, Signatory Vintage, wine treated butt, casks #6846, 624 bottles)

Always loved it that Signatory would tell it when it's a 'wine treated' cask, while many other whisky people would just keep quiet… Colour: amber. Nose: treated or not, this is much gentler, rounder, better balanced, and… well, smoother. Milk chocolate, chestnut purée, apple pie, brioche… With water: whiffs of brake pads and plasticine. Mouth (neat): punchy, and really all on chestnut purée. They make a great one in Ardèche, France, you should try it. Some sweet pepper in the aftertaste, marmalade… With water: crushed raisins and more chestnut purée. I don't think I've ever found this much chestnut purée in any whisky. Finish: medium, and, well, chestnutty. Really, believe me… Comments: still a bit unsure, but we're making great progress. Interesting cask.

SGP:551 - 82 points.

Blair Athol 26 yo 1988/2015 (57%, Signatory Vintage, wine treated butt, casks #6804, 492 bottles)

Colour: amber. Nose: peat in Blair Athol? Really? Bandages, milk chocolate, damp earth, garden peat, cigars… This is very un-Blair Athol, but we won't complain, this is a very nice nose. With water: leather polish! Mouth (neat): a restless baby, with some smokiness, roasted nuts, Seville oranges, and quite some cinchona and pepper. Certainly not the average Blair Athol, but there's a lot of fun to be had with this one. Sour apples in the background. With water: some leather and some tobacco. Finish: quite long, leathery, smoky, and totally un-Blair Athol. Comments: it's true that Blair Athol and Signatory are close neighbours, so they may have access to funny stocks. Including peaty ones… Peat, really?

SGP:453 - 83 points.

Blair Athol 21 yo 1995/2017 (51.2%, Douglas Laing, Old Particular, sherry butt, cask #11788, 321 bottles)

Colour: full gold. Nose: a cleaner one, rather more 'regular', with raisins, touches of menthol… But it tends to get a little muddy, I'd say. Some metallic notes, some cardboard… With water: bizarre… Maggi, Marmite, rusty tin boxes… Mouth (neat): a little weird, on rotting bitter oranges, some Swiss cheese, some strange balsamico, raw kirsch… With water: not quite. Carbolinium, cardboard, sour cherries… Really not too sure… Finish: quite long sour, almost vinegary. Comments: it all started well, but this cask was really weird, in my opinion. Kind of acetic. How very un-Douglas!

SGP:362 - 72 points.

We're not having much luck with Blair Athol today, are we?

Blair Athol 28 yo 1988/2017 (53.6%, Cadenhead, Small Batch, two bourbon hogsheads, 306 bottles)

If this doesn't work, I give up. Colour: pale gold. Nose: starts very herbal and vegetal, with some fern, pine needles, cut grass, then an even more austere development, rather on shoe polish, sour apples… With water: ah, something's happening! Maraschino, barley water, bitter almonds, pinesap… Mouth (neat): this is better, despite these wee notes of soap and Tennent's lager. Some green pepper, many sour apples, fruit peelings, some kind of green wax, buds of Douglas-fir… With water: no, it wouldn't swim. Well, not quite, do not add more than two drops, otherwise it would get flattened. Finish: medium; resinous, dry. Sour cider apples. Comments: another one that's not very easy, and perhaps a little intellectual, but I rather liked it. In fact, I think it's my favourite.

SGP:371 - 84 points.

Blair Athol 23 yo 1993/2017 (58.4%, OB, Special Release, bodega European oak casks, 5,514 bottles)

Wouldn't we love to know the name of that 'bodega'? Colour: amber. Nose: this time, the OB's having the upper hand, no doubt about that. Café latte, shortbread, roasted peanuts, a little compost, a drop of well-aged apple vinegar, then massive, and I mean massive notes of pine needles. This, I enjoy a lot. With water: chocolate and relatively mild pipe tobacco. Also some leather, and just one all-cereal bar. Marathon runners may enjoy this. Mouth (neat): perfect, sharp and tart at first, then wider, on fig jam and soft chilli (Espelette). Hits you hard, really… With water: careful, don't drown it or it would become flat. Stay above 45% vol.! Lovely late-harvest Canadian cider, butterscotch, salted caramel sauce… That is really nice, I'm also finding notes of Golden Grahams or Fruit Loops. I know, I know… Finish: rather long, and very cidery. This is almost cold-distilled cider, to tell you the truth. Raisins in the aftertaste. Comments: another one that's not extremely easy, and that may be the European oak. Challenging, but very good drop.

SGP:451 - 86 points.

Angus's take:


Blair Athol 23 yo 1993/2017 (58.4%, OB, Special Release, bodega European oak casks, 5,514 bottles)

Colour: Amber. Nose: A slight whiff of burnt toffee then we're off into the realms of ginger and orange marmalade, sticky toffee pudding, roast chestnuts, hazelnut liqueur, even a little Nutella and some glazed cherries. A little dark chocolate, some wet earth, cocoa and a lick of balsamico and cured meats in the background. It's a clean, vivacious and fruity/earthy style of sherry so far. With water: gets a little greener and shows some patisserie notes and warm granary bread. Also becomes more leathery with some notes of shoe polish. Mouth: A big delivery, all on Horlicks, sultanas, dates, raspberry jam, camphor, prune juice and even some frying smoky bacon. Goes on with a leafy pipe tobacco quality and more dark chocolate. With water: wild strawberries, molasses, earth, marzipan, a warm coal hearth, salted chocolate and a caramel wafer for good measure. Finish: Long and quite spicy with these resurgent earthy and chocolatey notes. Some elegant nuttiness as well and cherries again. Comments: I like it a lot. I think it will please sherry fans very much. Again, a very good composition where the wood and the sherry always have a voice but never quite dominate.

SGP: 523 - 88 points.