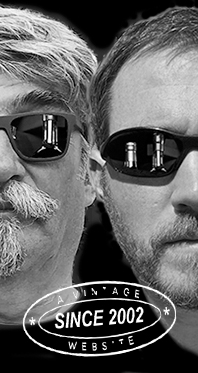 Home
Thousands of tastings,
all the music,
all the rambligs
and all the fun
(hopefully!)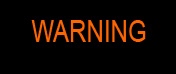 Whiskyfun.com
Guaranteed ad-free
copyright 2002-2017



---

Angus's Corner
From our casual Scottish correspondent
and guest taster Angus MacRaild
A Trip To Orkney
Sometimes you just need to have some Highland Park. And possibly a couple of bonuses as well. Lets begin with a suitable aperitif...

Highland Park 12 yo (43%, OB, bottled 1980 for the Queen's visit to Italy)

This one was bottled on the occasion of a British couple called Liz and Phil visiting Italy. Apparently they paid 14064487.46 Lira for a glass of 1876 Macallan at some bar in Bologna while they were there... Colour: Amber. Nose: Earth, waxes, oils, some syrupy peat, a little turpentine in a good way and then a little unfolding dark fruitiness. Goes on with some rancio and notes of aged oloroso along with walnut liqueur and herbal bitters. A nice fresh coastal quality pervades in the background along with a zing of preserved lemon. Classic old style HP nose, rich in character and hugely enticing. Mouth: Lean and muscular with a slightly ashy peatiness and more earthy, resinous sherry. Notes of aged madeira, brown bread, old cognac and a rather nervous mineral edge balanced by more raisiny notes and other various dark fruits such as dates and sultanas. Finish: Not the longest but it remains wonderfully drying, poised, nervous and flinty with more of these aged, dry sherry notes lingering throughout. Some further notes of dried herbs and orange liqueur. Comments: Mrs and Mr Windsor were well received it would seem. A Highland Park for quaffing with great friends on the cliffs of Yesnaby.

SGP: 345 - 90 points.

| | | | |
| --- | --- | --- | --- |
| | | Highland Park 16 yo 1980 (43%, Hart Brothers, +/-1996) Colour: White wine. Nose: Hey this is lovely! A beautiful mix of herbs, wildflowers, the most delicate of peats, a whole hillside of heather, various grassy notes, tiny touches of wax, some dunnage warehouse and lots of various fruit notes. The fruit is in fact quite syrupy with notes of tinned pineapple and damson jam. Goes more towards dryness with a little time with these very pleasing notes of camphor, resin and coal hearths. Mouth: opens up a nice mix of green fruits, soft phenols, some drying medicinal notes and various seashore aspects. An elegant and pleasing complexity with the kind of well balanced mouthfeel which I find quite particular to whiskies bottled at 43% for some reason. It's amazing the different just 3 degrees of alcohol can make to a whisky compared to similar whiskies at 40%. More dry herbal notes with a nice stodgy barley quality as well. Finish: Surprisingly good length. Fruity, dry, peaty and with an elegant oiliness. Comments: Straightforward, delicious and surprisingly old school Highland Park. Well recommended if you find a bottle. Highly drinkable stuff! SGP: 235 - 89 points. | |

| | | |
| --- | --- | --- |
| | A strong start. Let's go for a bit of a wildcard next... | |

Highland Park 1973/1984 (57%? Scotch Malt Whisky Society, #4.2?)

Ok, in theory this bottle is 'likely' the above stated whisky. However, it came from a cellar that had been flooded and the label was sadly destroyed beyond purpose in the process. Looking at the early SMWS bottlings though, the 4.2 is the only one of the early stopper cork bottlings to use this particular bottle shape with the slightly sharper shoulders. So, I think there is a strong chance this is the 4.2 Highland Park. But, lets just try it and see how it goes... Colour: Light gold. Nose: A little tight and sharp at first - very 'early SMWS' in my book. Unfolds with some pleasant heathery notes and unusual notes of potpourri, engine oil and sherbet. Did you ever try those fizzy sweeties Refreshers? Some buttery popcorn, chamomile tea, tangerines and some coastal zip. It's quite an unusual nose this one but it's pretty entertaining nonetheless. Becomes a little more honied with time and develops a subtle herbal edge. With water: a little fruitier, towards green and white fruits, a little more herbal and perhaps more forgiving. A glimmer of peat alongside sharp pink grapefruit. Mouth: Graphite oil, crispy bacon, various other kinds of oils, a mercilessly chiselled mineral profile and some white stone fruit notes. Overall it's blisteringly dry, salty and quite austere. Salted almonds and verging on bone dry Manzanilla. With water: still dry but a little less austere now, some more easy going fruitiness, some lime juice, a little freshly ground black pepper and even a whisper of honey and other glazed fruits, perhaps even a meagre slice of kiwi. Finish: Long, bone dry, coastal, hugely mineral, salty and crisp. A cold slosh of Atlantic foam on the gums. Comments: This is a brute of a whisky. The kind of dram that could do with the bottle being left open for a year or two to tame it a bit. It's tough stuff but its purity and intensity commands admiration and I could well believe this is some uncompromising, 'young old' Highland Park. Probably best drunk while standing on the bow of a ship facing down a storm.

SGP: 134 - 88 points.

Highland Park 22 yo (51.4%, Duncan Taylor, bottled 2009 for Runrig Live at Scone. 750 bottles)

Let's have some rest and recreation after battling the SMWS... Colour: Chardonnay. Nose: Heather beer, mead, some moss, caraway, gravel, sandalwood; pretty typical HP in other words. Maybe a little simplistic at first though. Some vague green fruitiness and some lemon peel. Water is called for... with water: ahh, that worked! A lovely mix of dried herbs, salted dark chocolate and various nuts. Some cereal notes such as muesli develop as does a slightly salty, seaweed edge. Mouth: Some soft, slightly earthy peat along with green peppercorns in brine, some salted caramel, herbal tea, a touch of tropical fruit and a lean minerality. Again it's simplistic but quite perfectly composed. With water: lots of herbal bitter notes, not unlike Fernet Branca, natural tar liqueur and pine sap. Some greengages, fresh sourdough bread and a little star anise. Finish: Decent length, still on various herbal qualities, a little saline freshness and final lick of barley sweetness. Comments: A times a little shy but water definitely works well here. Probably the ideal dram for your hipflask at a Runrig concert - if that's your thing. It would certainly help get you through their rendition of Loch Lomond.

SGP: 344 - 85 points.

Highland Park 8 yo (57%, Gordon & MacPhail. +/-1980)

These old G&M bottlings are usually solidly dependable and hold something of a style of their own amongst the various other HP bottlings from the same era I feel. There are also a number of different batches I suspect. Colour: Gold. Nose: Another world! This is riddled with farmyard and mechanical aromas. Engine oil, boiler sheds, a hay loft, tool boxes, wood resins, aged mead, treacle, the aromas really go on and on. Also camphor, a little tar, some creel nets, fermenting sourdough and some beach pebbles. Develops a little more sweetness such as marzipan and various liqueurs. Really quite special. With water: the earthiness is heightened at first with a note of dried mushrooms before more waves of coastal notes such as fresh oysters and sandalwood. Even something like tea tree oil and aloe vera. Enthralling stuff! Mouth: If you could liquify a tractor and serve it on a rugged shoreline then you might have something close to this. There's a slight earthy, natural dirtiness to the spirit that is muscular and slightly meaty as well. This goes more towards various light waxy notes, heather, shellfish in brine, peat oils and even a touch of chilli. The density and fatness of the spirit is remarkable. With water: a softer and lighter peatiness that's less oily and more towards dried herbs, earthiness, black olives and dried anchovies. Terrific flavour development and complexity! Finish: Looooong. Full of leaves, herbs, delicate phenols, oils, minerals and little farmy and waxy notes. Comments: There are Highland Parks and then there are Highland Parks! This is every sip the latter. The kind of whisky to get lost in late into the night.

SGP: 365 - 92 points.

| | | |
| --- | --- | --- |
| | While we're on Orkney it would be rude not to visit Scapa wouldn't it? Especially as we have the perfect sparring partner for that 8yo HP... | |

Scapa 8 yo (100 proof, Gordon & MacPhail, late 1970s)

Colour: Gold. Nose: Surprisingly similar to the HP with this combination of anchovies, earthy peat, engine oil and some green fruits. More of this farmy and mechanical profile but perhaps globally more easy and more towards some overt green fruit qualities. Touches of mead, molasses, a little ink, some iodine and old rope. Every inch as Orcadian as the HP was with these big coastal qualities and buoyant freshness. More specific herbal notes towards freshly chopped chives, bay leaves with notes of lemon oil and carbon paper. Really terrific nose! With water: becomes more tropical along with notes of various teas, some pipe tobacco, rancio and tool boxes. Mouth: Beautifully savoury with notes of pastry, rosemary, various spices, darjeeling tea, camphor, various resins and medical ointments. A bitter chocolate note along with seaweed, tar, olive oil and aged sauternes. With water: really perfect combination of all of the above. Treads a sublime tightrope between farmyard, seashore, toolbox and peat bed. Finish: Long, majestic, hugely complex and captivating. Comments: I thought the HP would win this by a point or two but this is a stunning Scapa. And to think, it's close to the HP in many ways but differs in the most surprising ways, who'd have thought a Scapa would be peatier than an HP for example? I almost went to 93!

SGP: 356 - 92 points.

Scapa 15 yo 1965/1980 (46%, Cadenhead, dumpy)

Colour: Light gold. Nose: We're very much back in time in 'Dumpy' territory here with these notes of boot polish, pitch, steel wool and various minerals and waxes. So typically Cadenheads but also you have these wonderful tertiary aromas of wildflowers, sandalwood, seashore aromas and various medical tinctures that really cry 'Scapa!' Develops with curious notes of slightly overripe mandarin, camphor, some aspirin, freshly baked oatcakes and some assorted shellfish. Globally it moves more in a coastal direction with these occasional medical inflections along the way. Little notes of tea tree oil, chamomile and some Banffian touches of mustard powder. Mouth: less thrilling than the nose. There's a feeling of weakness with these notes of plastacine, grass and metal polish which suggest quite a fragile old whisky which may have suffered a little too much OBE. Having said that there are still some lovely touches of wormwood and old chartreuse along with other herbal notes and some floral aspects. White pepper, cloves, orange peel, nutmeg and a little liquorice. Finish: Medium length and pleasingly complex with an elegant mix of spice, citrus peel, various oils, a wee nibble of wood and some medicinal echoes. Comments: A fragile old bottling but a pleasing and old style dram nonetheless. It seems as though time is really starting to separate the men from the boys amongst this Cadenhead Dumpy series. How fascinating it would be to try drams like this at the time they were bottled...

SGP: 434 - 84 points.