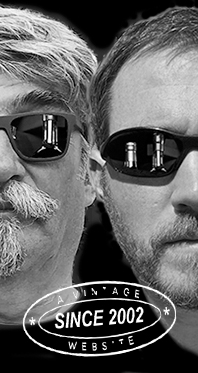 Home
Thousands of tastings,
all the music,
all the rambligs
and all the fun
(hopefully!)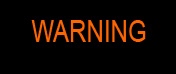 Whiskyfun.com
Guaranteed ad-free
copyright 2002-2017



Both indies, especially a new very old one from G&M's racing team. G&M have always done a lot to promote Strathisla, haven't they?

Strathisla-Glenlivet 20 yo 1997/2017 (55.8%, Cadenhead, Authentic Collection, bourbon hogshead, 252 bottles)

Colour: straw. Nose: many orchard fruits (gooseberries and greengages, then apples and white peaches), as well as a little bubblegum and syrups. A wee touch of rubbery malt in the background, but I'm sure that'll go away and quick once water's been added. With water: indeed, that went away, while the whole got very barley-y. Barley water, sweet bread, maize… Mouth (neat): feisty, fruity, Gueuze-y, perhaps a little 'too much'? More bubblegum, stewed peaches, and something really hot. Overcooked jam? With water: a little more citrus, always welcome. Finish: medium, very sweet and Haribo-y. Comments: it's as if it was missing five or ten extra-years of maturation. It's very, very good, but I think these restless fruits are staying in the way for a little too long.

SGP:641 - 82 points.

Strathisla 1960/2012 (43%, Gordon & MacPhail, Rare Vintage, sherry butt, re-issued 2017)

My year! We've already tried quite a few 1960 Strathisla by G&M, many have been excellent. And of course, we all love this marvellous old label that never changed and, hopefully, never will. Colour: coffee. Nose: amazingly rich, and yet elegant. I'm finding prunes and menthol at first, then hints of walnut stain, cedar wood (cigar box) and black tea, then rather fruit ganaches, cherry liqueur (guignolet), and some soft game. Grouse? A little Spanish ham as well, and let's make it 5-bellotas! And while we're at it, there are also whiffs of proper old PX from Jerez de la Frontera. A marvellous nose, and no over-oakiness that I can detect for the meantime. Mouth: some superb oak, which translates into walnuts, black tea, liquorice, and indeed a little cedar wood. What's amazing is that it doesn't seem to have lost one single ounce of fruit, as I'm finding a lot of tamarind, prunes, black raisins, and various kinds of big and small oranges, including the bitter ones. All that works in perfect sync, and tends to lead to a splendidly chocolaty middle. Finish: long, almost fat, fruity, with a lot of pipe tobacco, and no drying oak, even in the aftertaste. Bags of prunes. Comments: did you notice that this baby's more than 50 years old?

SGP:551 - 91 points.

Strathisla 40 yo 1977/2017 (48.5%, Gordon & MacPhail for The Whisky Exchange, Book of Kells, refill American oak hogshead, 191 bottles)

TWE have been firing on all (12) cylinders this autumn, haven't they! Oh and that Book of Kells label, what a glory!... Colour: gold. Nose: I'm a bit surprised, since we're rather used to those full-sherry old Strathislas by G&M, while this one's very clean, almost millimetric, with pink bananas and ripe apples, as well as some very fresh orange cake and the subtlest honeyness. Wee whiffs of mushrooms, moss, humus, then peaches… A very elegant nose, very complex, but in these kinds of instances, the palates could be a little more tired, let's see… Mouth: not at all. This is almost some perfect old artisanal cognac, with these bright peaches, apricots, and tiny fruity herbs. Or those flowers than you can eat, hibiscus, perhaps primrose, pansies… Extremely to my liking, this, partly for it's quite unusual. Finish: medium, superbly honeyed, slightly liquoricy/mentholy, and a little balsamic in the end. Comments: a great one, rather unlike any other, from one of those difficult vintages. Many stranger ones have been distilled around 1977-1980 all over Scotland, if you ask me, but this one's sublime.

SGP:661 - 92 points.