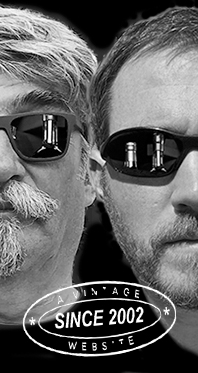 Home
Thousands of tastings,
all the music,
all the rambligs
and all the fun
(hopefully!)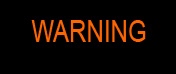 Whiskyfun.com
Guaranteed ad-free
copyright 2002-2017



A few Armagnacs,
looking for malternatives

| | |
| --- | --- |
| Armagnac's not very far from Cognac, as everybody very well knows, but beyond variations as far as production means and materials are concerned (grapes, stills), Armagnac's also usually 'craftier' and more 'artisan'. When compared to 99% of the whiskies, Armagnac is actually ten times 'craftier'. For example, many Armgnac makers are growing their own grapes and maturing their spirits on location. In a nutshell, whisky distilleries are just that, distilleries, while Armagnac houses often grow, distil, and age everything on location. Let's see which Armagnacs we'll find today… Oh by the way, remember VS (formerly ***) means that the youngest spirit is at least 2 yo, VSOP means 4 yo, XO means 6 yo, and HO (hors d'âge) means 10 yo. | |

An interesting French mid-1975s advert for Armagnac that explains one of the main differences from the much more successful Cognacs at that time, soil as a part of terroir (left, limestone in Cognac/Charentes, right siliceous clay in Armagnac/Gascogne). Of course the winemakers had to look very 'rustic'!

Janneau VSOP (40%, OB, Armagnac, blend, +/-2016)

This one's called 'Grand Armagnac' but I'm not sure that means anything. Just words, just like rare and old elsewhere. Jeanneau is one of, if not the largest house and is widely exported. They're also known for using double (batch) distillations, and not only Armagnac's typical small columns. Colour: deep gold. Nose: this starts well. Typical prunes and raisins, with a little fudge and ripe peaches and mirabelles. It's fruity in a lovely way, easy, rounded, and pretty fresh. Tends to become very jammy, which is all nice. Mouth: a little grittier, perhaps a notch tannic, with apple peelings, raw cider, and some kind of raw and dry raisins and green plums. Some oak feels in the back. Finish: rather short and a little grassy and gritty. Comments: some would say that Armagnac ought to be 'gritty', but while very good, I'm finding this VSOP a little rough. Very good quality nonetheless, and let's remember it's young Armagnac.

SGP:461 - 78 points.

Comte de Lauvia 'Réserve' (40%, OB, Armagnac, blend, +/-2016)

These are 'éleveurs', so rather growers, or shall we say nurturers. I don't think they distil themselves, but they buy new fillings (not ready Armgnacs). Also, remember that in Armagnac and Cognac, you first use the freshest wood, and then the older wood. So you do not 're-rack' or 'finish' your spirits, quite the opposite. As for the word 'réserve' here, it means… nothing. Colour: gold. Nose: the Jeanneau was much more expressive and aromatic, this one's shy, rather grassy, branche-y, and leafy. Stems and grape stalks. Oh yeah, before I forget, in Armagnac you first make wine, which you then distil. You don't distil grapes (that would make marc). Mouth: this time it's this baby that's fruitier, although it does remain a little rough. Peaches, plums, green apples, ad touches of williams pears. No prunes no coffee this time either, those are rather to be found in older, or more commercial 'supermarket' Armagnacs. Finish: quite short and closer to the grapes. A few raisins. Comments: similar quality, I just thought the Jeanneau had a little more 'precision'.

SGP:451 - 76 points.

Marquis de Montesquiou 'Extra Old' (40%, OB, Armagnac, blend, +/-2016)

Advertised as a 'more than 10 years old' on the brand's website, but I can't see why they call it Extra Old instead of Hors d'Age then. A bit over-packaged and said to be 'a must for the preparation of your modern cocktails', which sounds very self-depreciating to my uneducated ears. Colour: deep gold. Nose: it's rather old-style Armagnac, without the rather vibrant fruitiness that both the Jeanneau and the Lauvia were having. Caramel, prunes, café latte, more caramel, raisins, and something that rather bends towards cognac. Mouth: starts a little sweet and syrupy, gets then fruity (peach syrup), but remains pretty simple. Was something added? Not a fan of this slightly weak and sweetish style, I have to say. We're far from any malternative spirit. Finish: short yet a little thick, sugary, syrupy… A wee feeling of pineau des Charentes. Comments: fair and, of course, most drinkable. But to the malt enthusiast, it's really too flabby. And sweet.

SGP:630 - 65 points.

Since Jeanneau's having the lead, let's try an older Jeanneau…

Jeanneau 18 yo (43%, OB, Armagnac, single distillery, +/-2016)

This baby was integrally double-distilled in one set of stills. It's 100% ugni blanc. Oh and it's got a nice age statement instead of some very woolly name. Like Grand Prestige Of The Mousquetaires Du Roy. Whatever… Colour: deep gold. Nose: another category for sure. Lovely tropical fruits (papayas covered with honey and nectars) plus ripe peaches and fresh liquorice, then a little custard, tobacco, and sandalwood. Lovely freshness. Mouth: it's still got young Armagnac's grittiness, but that's totally an asset here. Liquorice, black chocolate, orange blossom water, baklavas, more tinned peaches, and quite curiously, a spoonful of smoked tea. Finish: this is where it loses points, it's a tad too grassy and drying. Lack a little, shall we say vibrancy? A wee touch of sugar, don't know where that's coming from. Comments: not perfect but I think it's very good, very solid middle-aged Armagnac. And hey, it comes with an age statement (in general, and just like in Scotland, NAS-ers always try to make you believe that their make is older than it actually is).

SGP:551 - 80 points.

Jean Cavé 1986/2017 (48.6%, Old Brothers, cask #B3)

Jean Cavé are having a lot of old and even very old Armagnac, but most sadly, most are bottled at some rather depressing and sometimes murderous 40% vol. Not the case at all with the little independent bottling we're having today, thank God! By the way, Old Brothers are some brand new and very passionate young French independent bottlers, keep an eye on them! Colour: deep gold. Nose: right, one further step toward the top. Starts with ripe nectarines, chestnut honey, tinned pineapples, and the obligatory golden raisins, and goes on with soft spices, around cinnamon and sweet Szechuan pepper, plus touches of roots, celeriac, gentian… Always great signs. Mouth: excellent, big, starting mentholy and rooty, getting then much fruitier (always peaches, nectarines, pink grapefruits, guavas), and then spicier, which is to be expected from some thirty year old spirit. Nutmeg and cinnamon from the oak, also strong black tea (again, from the oak), cracked pepper, and cloves. Finish: as always, a grittier finish. Strong tea, brown tobacco, tea tannins, bitter chocolate… A funny touch of tequila in the aftertaste. Comments: very well selected, Old Brothers! By the way they have a whisky and a cognac too, soon on WF for our most distinguished and well-educated readership's enjoyement (did it occur to you that this is the 21th century, S.?).

SGP:561 - 87 points.

We might have room for a sixth Armagnac… And since we've been at Jeanneau's…

Jeanneau 50 ans (75°proof, OB, Armagnac, bottled 1960s)

Some old 'Grande Fine Armagnac', which is a tautology since all Armagnacs are 'fines' and more or less 'grand' according to international marketeers, most probably distilled before or during WWI, possibly not from pre-phylloxeric vines, and yet almost certainly full of folle blanche. And bottled for the UK. Colour: rich amber. Nose: very old Macallan, there. Prunes, pipe tobacco, sultanas, parsley, beef stock, oranges, old white Burgundy, roasted hazelnuts, tar, pinewood smoke, mint cordial, mead, traditional Chinese plum sauce, umeshu… Yeah, there. Luminous. Mouth: profound, yet perhaps a tad less complex than on the nose. Oranges check, mint check, raisins check, plum jam check, chestnut honey check… What's missing a bit is the herbal/meaty side that was well in the nose. Finish: long, with a little chocolate, raisins, and notes of arrack. The aftertaste is a tad grassier and tea-ish. Comments: catch these bottles if you can find them, they're as good if not better than some of the very old Macs and will cost you a tenth or even a twentieth of the price. But let's not talk about money, since that is so vulgar… There might be a little 'home syrup' inside, which was to old brandies what paxarette was to Macallan.

SGP:651 - 90 points.

More Armagnacs soon on WF!