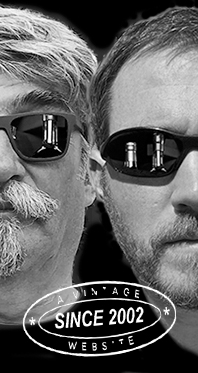 Home
Thousands of tastings,
all the music,
all the rambligs
and all the fun
(hopefully!)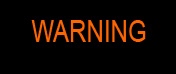 Whiskyfun.com
Guaranteed ad-free
copyright 2002-2017



A few Glenfarclas, part two

Glenfarclas 'Legend of Speyside - Springs' (46%, OB, sherry casks, +/-2016)

No comprendo much about this no-age-stated series, I'm afraid, but I thought the 'Passion' edition was very good back in 2015 (WF 85). Colour: gold. Nose: it's a bit like a '105' at a lower strength, if that rings a bell to you. Nice sharp yet rounded malty sherriness and touches of earth, tobacco, and leather. There. Mouth: yeah, very good, bright, full of zesty oranges and tangerines, with a layer of sweet white wine (Sauternes-like) and notes of tinned apricots and muscat grapes. Some sweeter sherry must have been involved. Finish: rather long, with added spices and pepper. It's fresh and bright, which is obviously good (and leaves room for a second measure). Oranges in the aftertaste. Comments: hate to give good scores to NAS, but remember the NAS issues are about transparency, not quality. I know I'm not preaching in the desert, am I?

SGP:651 - 85 points.

So someone mentioned the '105'…

Glenfarclas '105' (60%, OB, +/- 2017)

This one too wasn't tasted on these very lousy pages since… 2010 (WF 85 again). Oh I'll have to do 105 vs. A'bunadh again one of these days… Colour: pale amber. Nose: epitomically Speyside indeed. You cannot be against these notes of Mars bars, millionaire shortbread, malted coffee (blend), and pipe tobacco. No you cannot. With water: whiffs of wet earth, always a win in any malt whisky. Mouth (neat): creamy and assertive, not that simple, with marmalade, malt, genuine hazelnut paste (won't mention that awful brand again, ever) and Cointreau-filled chocolate. A sin. With water: fruits! Oranges and those lovely little fruits they/you have in China, longans. Or dried arbutus berries. Finish: perfect, balanced, kind of smooth, malty and chocolaty. Comments: up one point within seven or eight years. Seriously, this is excellent, classic malt whisky.

SGP:651 - 86 points.

Glenfarclas 2008/2016 'Cuvée du Fondateur' (58%, OB, for Corman-Collins, cask #2982, 335 bottles)

A bottling for Belgium, for the well-reputed Corman-Collins house. Not too sure about the bold QR code on the label, looks a bit too 2008, doesn't it ;-). Colour: gold. Nose: oh! This has earth, camphor, mushrooms, old books, menthol, more earth, fresh concrete, fresh almonds, roots, broken branches… So it's not very Glenfarclas to say the least, but that's probably a matter of (the absence of) sherry. With water: same. It doesn't happen often that water doesn't change one iota. Mouth (neat): Glenfarclas have a marvellous distillate, and we have more proof here, even if this is pretty rough. A fighter of a whisky that makes your tongue roll and your teeth shake. Lime juice, sharp herbs and roots, fruit jellies, wulong tea… And a pair of boxing gloves. Bang! With water: pears! That's the youth speaking… We should always listen to the youth… Finish: same pearish maltiness. Comments: some young whiskies are too young, whilst others have just reached a perfect stage, which doesn't mean that they couldn't climb much higher. So, Glenfarclas at camp base, I'd say. Really very good.

SGP:651 - 87 points.

Secret Distillery 9 yo (60.5%, That Boutique-y Whisky Company for La Maison du Whisky, 938 bottles)

Of course we have no proof that this is Glenfarclas, but after a good few drams and quite some laughs and banter, people start to talk… What's more, all this secrecy around some names starts to sound furiously outdated. If I may and dare… Colour: dark amber. Nose: the older, more sherried 105. Heavy chocolate, malt and coffee, plus earth, leather, and roasted chestnuts. Simple and obvious. With water: pine bark and more chestnuts, plus a wee metallic side. Some old engine? Mouth (neat): A'bunadh, that's all I'll say. Or Macallan Cask Strength, only better. Remember Macallan? With water: the oak starts to feel a bit. Caraway, ginger, cinnamon… As if this baby was finished in European-oak quarter casks. Just a wild guess, and I know I'm most certainly wrong here. Finish: long, spicier, with ginger and caraway. Comments: fine, I'm just not an utter fan of oak that comes out when that's not necessary. Well that's never necessary, I agree.

SGP:561 - 81 points.

Is there more? Let's see… Oh some older ones, because the youngsters can be a little tiring…

Glenfarclas 30 yo 1971 'Orange Syllabus' (56.8%, Scotch Malt Whisky Society, #1.97, 247 bottles, +/-2001)

I don't know, data don't seem quite right on this fairly modern SMWS label. Only 30 yo, really? Or truly 1971? But never mind the bottle… Colour: amber. Nose: it's pine-y, it's got ointments and embrocations, it's wonderful, and one could believe this baby spent some time in an ex-Laphroaig cask, really. With water: yes indeed. Mercurochrome and creosote and waxed apples. Mouth (neat): oh wow! Pinesap, fir liqueur, lime, peat smoke, brine… Wait, #1 at the SMWS, that's well Glenfarclas, am I not right? Laphroaig is #29, Lagavulin #111, Caol Ila #53, Ardbeg #33, Bowmore #3… So this is obviously an ex-peater cask. Okay, the Scots move in mysterious way, don't they… With water: some amazing 1978 or 1978 Caol Ila! No really, I'm lost… Finish: smoky toothpaste and grapefruits. How very un-Glenfarclas indeed. Comments: this was all bizarre… And yet I checked everything, there were no procedural errors… Oh well, some pretty brilliant whisky, for sure.

SGP:454 - 90 points.

Some older young OB, perhaps…

Glenfarclas 1994/2003 (53.3%, OB for Potstill Vienna, cask #839, 312 bottles) No picture for this one. Why would that matter! Colour: dark amber. Nose: typical of those years, all on coffee, chocolate, prunes, Armagnac, coffee liqueur, and such. There. With water: some earth. Mouth (neat): marmalade and Italian chocolate liqueur. With water: creamy texture. Chestnut purée, pipe tobacco, prunes, raisins. Finish: quite long and even more Armagnacqy. Comments: heavy and good. How do you like this kind of shorter notes? SGP:661 - 86 points.

Back to the OBs, this is getting rather 'free'…

Glenfarclas 21 yo (43%, OB, +/-2005)

I know this note will be rather useless, but I used to like this packaging… Colour: gold. Nose: ooh, this is rather brilliant. Subtler than contemporary versions, perhaps not as impressive as earlier ones (those square/rectangular bottles…), full of menthol, spearmint, wulong tea, cough medicine… What I find remarkable here is that there aren't any raisins. Mouth: really very good, mentholy and with dried fruits, papayas, perhaps even mangos… Really, wow! Finish: rather long, orange-y and mentholy, with a rather medicinal aftertaste. Comments: a good example of perfect bottle aging. In no way whatsoever was this bottle this perfect twelve years ago. Which will remind us of good old Professor Saintsbury, who used to cellar his whiskies as if they were wine. I'm about to believe that he may have had something… (come on S., as if we weren't in the know already)…

SGP:562 - 90 points.

Perhaps a last one before it's too late…

Glenfarclas 1989/2014 (46%, OB, for Hanseatischen Weinhandelsgesellschaft Bremen – that's right - first fill oloroso)

Comes complete with a photograph of John Grant at the ripe old age of 30 on the back label of this German bottling. Germany's always been a very large market for Glenfarclas. Colour: amber. Nose: prunes, Armagnac, chocolate, coffee beans, old walnuts, and three used matchsticks. Mouth: as good as it gets, just a little simple. Like prunes, Armagnac, chocolate, coffee beans, old walnuts, and three used matchsticks. Finish: medium, on, guess what, prunes, Armagnac, chocolate, coffee beans, old walnuts, and three used matchsticks. How surprising. Comments: good prune juice with coffee and Armagnac. Nice drier aftertaste, perhaps a tad too oloroso-ish?

SGP:461 - 84 points.