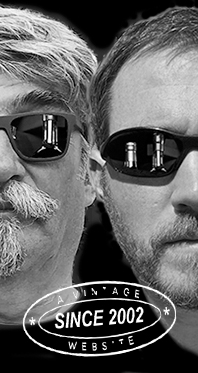 Home
Thousands of tastings,
all the music,
all the rambligs
and all the fun
(hopefully!)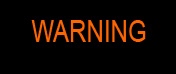 Whiskyfun.com
Guaranteed ad-free
copyright 2002-2017



A few more unusual blends

Small brands, small batches, blends by some good indies, and so on. No large commercial brands today!

MacNamara 'Rum Cask Finish' (40%, Prában na Linne, blended Scotch, +/-2016)

Long time not tried any whiskies by this wee company of Poit Dhubh fame. They've used ex-Demerara wood this time, and did not chill filter the whisky – and yet it's bottled at 40% - and yet is bright and transparent. Colour: deep gold. Nose: very dry, with some sawdust, wet concrete, toasted wood, and bitter caramel. I'm not finding much rum so far, and I'm finding this extremely austere. Mouth: rather more action this time, with some caramel again, bitter oranges, bitter chocolate, and indeed, perhaps a little lemony and cane-y rum. Not too sure. Tends to become too drying and tea-ish, sadly. Finish: there's more rum now, one or two black olives, a salty/smoky side, and some bread dough. Comments: the finish was my favourite part.

SGP:352 - 72 points.

Usquaebach 'Reserve' (43%, OB, +/-2016)

According to the brand's website, this is supposed to be the 'King of the Blended Whiskies', 'The Grand Whisky of the Highlands', and 'The First Name in Scotch Whisky'. Aren't brands their own best advocates? Now we've tried an older expression from around seven years ago, and found it very weak (WF 50). Colour: pale gold. Nose: even less happening than in the MacNamara, even though it seems to be a little maltier. Cardboard, hay, caramel, and toasted bread and oak, then nicer notes of earl grey, with a few raisins wandering around as well as a little pipe tobacco. Tends to improve when breathing. Mouth: really not bad indeed. You feel the young malts in the background, with apples and some citrus, a little white pepper, some more tea, and the usual vanilla and cinnamon from the oak. Finish: medium, rather fruity, pretty malty. A touch of peat. Comments: this baby doesn't quite reach stardom, but it was nicely composed. Huge progress. For when there's no malt in the house.

SGP:452 - 76 points.

Black Mountain 'B.M. N°1' (42%, Black Mountain Compagnie, France, +/-2016)

This baby was blended and finished in French oak casks in the South of France (Occitanie, they say). I believe it's actually a blend of Scotch whiskies, but they should start distilling themselves next year. Colour: straw. Nose: it's a rather light and fruity style, with some rather big citrus and cereals, a wee bit ala Bladnoch, with unexpected touches of strawberries, peaches, and a few juicy golden raisins. Very bright, rather lemon-dominated. Mouth: same territories as those of the Usquaebach, with some young malt and some lemon, then bits of sour apples, and a moderate oakiness in the background. A little white pepper and nutmeg. Finish: a little short, and a little grassier. Bread, peelings, grains. Comments: another blend that's very all right.

SGP:451 - 75 points.

Light Creamy Vanilla 18 yo 'Batch 3' (44.6%, Cadenhead Creations, blended Scotch, 2017) It's well a blend but the malt content should be very high. Colour: pale gold. Nose: I find it rather floral, with rose petals and pot-pourri, then more vanilla and more malt, as well as whiffs of old wine cellar (with a large pile of apples from last year in a corner). Mouth: by Jove, another excellent creation! Creamy vanilla indeed, but creamy fruit syrups as well, fruit-driven muesli ;-), barley syrup, a touch of peppery orange zest, and some tinned peaches. Perfect mouth feel, with a pleasing only slightly 'light' playfulness. Finish: medium, clean, on some fruit salad plus a little custard and the obligatory soft spices. Comments: really good. Didn't find much grain, I have to say.

SGP:551 - 85 points.

Islay Mist 'Peated Reserve' (40%, OB, blended Scotch, +/-2017)

Does this baby still shelter 40% Laphroaig? Let's check that, while remembering that the early Islay Mists could be brilliant, while a recent NAS 'Deluxe' had been a huge disappointment. Colour: gold. Nose: certainly not un-nice, relatively light, quite coastal (sea air), and rather peaty indeed. Now if they used 'Select' quality Laphroaig, no wonder it's light. Hints of bandages, burning pinewood, a little chalk, and touches of oranges. Seriously, its seriously pleasant. Mouth: between us, it'll kill Laphroaig Select, for it's got less coconut and vanilla, and more coastal dryness. It's still a little light, but everything's in place, ashes, brine, iodine, grapefruits… I'm pleasantly surprised. Finish: a little short, but balance is right and character is there. Comments: not my business, but they should do an Islay Mist Cask Strength. I also find it cool that they would keep this slightly controversial brand name.

SGP:444 - 81 points.

Let's find an older bottling and we're done…

Ainslie's Royal Edinburgh (40%, OB, for Belgium, blended Scotch, +/-1970)

Our friends the Belgians used to be very fond of this Clynelish-fuelled little brand. I believe it's best to choose the ones that are lighter in colour, such as this one, the dark ones are usually heavily caramelised and bitterish. Colour: gold. Nose: ah yes, it's one those old blends that could get rather vegetal, with notes of stewed vegetables, beans, even asparagus… But there, in the background, Old Clynelish is roaring, with various minerals, a fat and waxy 'lighter' smoke (coal), some graphite, coal tar, seawater… Mouth: brilliant blend, to Old Clynelish what White Horse used to be to Lagavulin. Dry, fat, mineral, oily, waxy, salty, coastal, thick and distinguished at the same time, and actually very chewy given that it's a blend at some low strength. Finish: long, with a little more citrus. Ashy aftertaste. Comments: you just 'ate' some whisky, you didn't drink it. One of the best old blends but then again, watch the colours.

SGP:462 - 89 points.