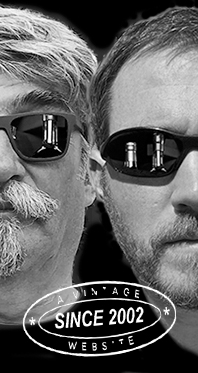 Home
Thousands of tastings,
all the music,
all the rambligs
and all the fun
(hopefully!)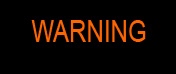 Whiskyfun.com
Guaranteed ad-free
copyright 2002-2017



A grainy session on a rainy summer day

There are more single grains around, old, young, middle-aged ones… And there are even blended grains mind you! Let's have a few grains, and try to do it quick (indeed, we'll probably fail to do so)... Oh and only have Invergordon.

Invergordon 26 yo (57.4%, Single Cask Collection, rum cask finish, +/-2016)

Sorry, couldn't find a picture of this one, so I put something rather Austrian, since this is an Austrian bottler. Colour: pale gold. Nose: you really feel the rum at first nosing, while apparently, it was a rather funky one. That creates a feeling of, well, of rum, with something curiously medicinal. Band-aid, balms, then strawberry jam, bananas flambéed… As for the grain inside, well it rather keeps quiet. With water: gets gentler, and rather coherent. Nice notes of chamomile tea with sparks of orange zests. Mouth (neat): indeed, rum. It's a little strange, but absolutely not unpleasant. Some icing sugar, Fanta, mint-flavoured tea, sugar cane, touches of slightly prickly ginger… With water: really intriguing. Orange zests and marshmallows, with a grassier cane-iness in the background. Finish: short to medium, and indeed a little grassy. Sweetened green tea. Comments: a transgender spirit that's funny and interesting. And not half-bad.

SGP:531 - 80 points.

Invergordon 40 yo 1977/2017 (47.8%, Hunter Laing, The Sovereign, cask #13278, 390 bottles)

Colour: gold. Nose: classic, rather fresh, with bananas and vanilla at first, then coconut balls and wee red berries. A touch of menthol as well, and a little patchouli as well. These dried bits of strawberries that they're now adding to many a blended herbal tea. Mouth: a sweet and rounded pina colada, with pineapples, coconut water, quite some vanilla, some white chocolate, and a few cls of freshly squeezed orange juice. In other words, some kind of high-end cocktail. Finish: medium, with a little more lemony and grassy oak, but we're way beneath the limits of oakiness. Very nice, fresh and very fruity. Notes of mangos. Comments: some very good and very easy old grain that would easily please someone who's not too much into grain.

SGP:630 - 86 points.

Invergordon 30 yo 1984/2015 (64.3%, Blackadder, Riverstown, cask #215-44, 276 bottles)

Colour: gold. Nose: very grassy and very solventy, with some earth behind. Feels a bit like if this was and ex-Ardbeg cask. With water: indeed, there is some smoke. A smoky grain! Mouth (neat): funny. Extremely strong, with a creamy mouth feel, and a feeling of earthy/rooty oranges. Celeriac? Water is obligatory. With water: got really peat-forward. Quite good, actually! Finish: rather long, ashy, with these earthy oranges again in the aftertaste. Comments: technically, I'm sure this is a blend. Legally, probably not. It's almost as peaty as a light Talisker, mind you.

SGP:453 - 84 points.

Invergordon 44 yo 1973/2017 (48.5%, Maltbarn, bourbon, 135 bottles)

In theory, these are the best grains you could find these days. Just after Haig Clubman. Err… Colour: gold. Nose: a little wood varnish at first sniffs, which is normal, then a rather lovely range of light floral scents, dandelions, white flowers, then soft bananas, light custard (no in-your-face vanilla), stewed rhubarb covered with meringue, and some fresh Virginia tobacco from the box… of Virginia tobacco. Mouth: superb. There's a citrusy side that gives it a malty side, quite bizarrely, some oranges, the faintest coconutty notes, and once again a feeling of high-end blended herbal tea. You know, these things they have for hipsters in city centres. No, it's exceptionally good giver that this is a grain whisky, and that it wasn't even sherried. Finish: medium, clean, fruity, with the tiniest bits of speculoos and macaroons. Comments: simply extremely good, says this guy who's not into grain whisky.

SGP:641 - 88 points.

Invergordon 43 yo 1973/2017 (50.5%, The Whisky Fair 2017, hogshead, 180 bottles)

Colour: straw. Nose: this one's different, its got much more patchouli, pot-pourri, linseed oil, camphory balms, and even pinesap. So I guess we could say the cask was more active. Or differently active. But watch it, any cask's previous content will have a huge impact on some very light grain whisky, as we could see with the Riverstown. With water: barbecued coconuts and marshmallows. Mouth (neat): a fruity bonanza. A fruit salad, with grapefruits and pink bananas, papayas, and probably greengages. Did Haribo have interests in Invergordon Distillery at some point? With water: lemongrass and coconut, nice combination. Finish: medium, rather fresh. A drop of limoncello in the aftertaste. Comments: as good as it gets, just the body is a tad thin, as (almost) always with grain whiskies. Otherwise it would have fetched 90 in my little book.

SGP:651 - 89 points.