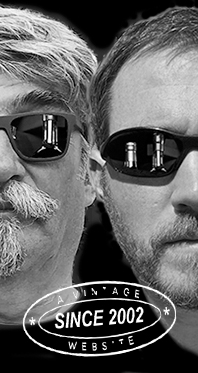 Home
Thousands of tastings,
all the music,
all the rambligs
and all the fun
(hopefully!)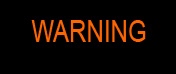 Whiskyfun.com
Guaranteed ad-free
copyright 2002-2017



A handful of Highland Park

The Vikingisation of Highland Park continues… We're just awaiting free quaiches shaped like skulls, please!

Highland Park 'Magnus' (40%, OB, 2017)

This new NAS is supposed to contain a higher proportion of 'sherry seasoned American oak'. Remember, you're not allowed to season your whiskies, but you may season your casks. It seems that this baby's a North-American exclusive, but not too sure. Colour: white wine. Nose: buttered toasts and custard, with a little fern, moss and soot in the background. Touches of lavender cream, perhaps, and perhaps a little sloe spirit. I have to say I enjoy this pretty coastal freshness, and the fact that the 'seasoning' doesn't feel as such. Mouth: good, a bit smoky/peaty, a little peppery, nicely citrusy, and rather true to the distillery's usual profile. Only good things to say, only the mouth feel is a little thin, but that's the minimal strength. Frankly, this could easily stand 5 or 6 more degrees. Our wallets too. Finish: a little short, but otherwise fresh and nicely smoky/citrusy, perhaps a bit ala Springbank. Some favorable comparison, don't you agree? Comments: I like this smoke, and the absence of sour(ish) sherry notes. Would easily reach 85 or 86 at 43% vol., no doubt about that.

SGP:452 - 84 points.

Highland Park 1990/2017 (45%, Signatory Vintage for La Maison du Whisky, refill sherry butt, cask #15705, 308 bottles)

A surprising strength, these babies usually come a cask strength. Now this is from the Cask Strength Collection, so 45% vol. may be the natural strength… Colour: pale gold. Nose: oh course, of course… The whole planet knows that these batches are splendid. It's one of those Clynelishy HPs, with waxes, marmalades, citrons, clay, beach sand, shoe polish, a wee sooty side… And no sherry in the way. Impeccable. Mouth: only a discreet peppery fizziness may make it less stellar than expected, but frankly, that's nothing. All the rest is perfect, with candied lemons, beeswax, grapefruits, a green and peppery smokiness, and perhaps a touch of green curry powder. Finish: rather long, a tad more bitter and leafy, but I do enjoy these kinds of finishes. Finishes should never be sweet, says… I. The aftertaste is lemony/smoky, always a win. Comments: so, cask strength or not? Excellent for sure.

SGP:452 - 89 points.

Shall we try to catch a 90+?...

Highland Park 22 yo 1961/1984 (46%, Cadenhead, 75cl)

One of the earlier 'black label green glass' dumpies, from when the company was still in Aberdeen. Don't need to say that I'm expecting a lot… Colour: pale gold. Nose: what's immediately striking is the fact the link to the new NAS is obvious. That's excellent news (for that new NAS). Now, of course this is more complex, and above everything, much more medicinal. Tincture of iodine, bandages, mercurochrome, tiger balm, embrocations… That's pretty much the whole story here, except that there are also these peated tangerines in the background. Excuse me? No, of course no one is peating tangerines, but should anyone do that, I'm sure the result would resemble this perfect HP 1961. I'd add that the trademark heather honey's there too. Mouth: extraordinary, as expected. A HP that could talk to any Ardbegs and Laphroaigs from similar vintages, with these very complex touches of smoked… well, things, fish, citrus, hessian, branches, leaves… In truth we're right between a beach bonfire and a garden bonfire. It just gets a little weaker after two minutes, without ever getting weak as such. That's normal, it's an old bottle. Finish: medium long, and just perfect. Peppery smoke, lemons, two drops of brine. Only the aftertaste is a little bitterish, but hey, only 46% vol. and 35 years in glass! Comments: this old baby totally met our expectations, without quite having the amazing fullness of the OBs from similar vintages. John Goodwin, anyone?

SGP:463 - 91 points.