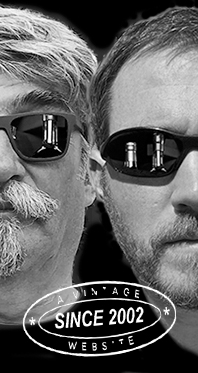 Home
Thousands of tastings,
all the music,
all the rambligs
and all the fun
(hopefully!)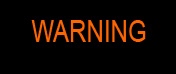 Whiskyfun.com
Guaranteed ad-free
copyright 2002-2017



A little bag of Glengoyne

It was about time we had a few Glengoynes… I'll always keep in mind that older ad for the brand that used to show a Porsche 911 and a lovely girl at its wheel… Remenber?

Glengoyne 15 yo 'Distiller's Gold' (40%, OB, +/-2017)

Let's be honest, the name 'Distiller's Gold' is a bit déjà vu, non? Travel Retail, you know… Colour: light gold. Nose: it's a bready one, all on barley, marzipan, kougelhopf, and brown beer. Notes of sherry flying around, then rather sour apples, compote, artisan cider (not that cold sweet thing they have on tap in Britland)… Mouth: light, but good, maltier this time, with some raisin cake and some kind of spicy macaroons. A little bittersweet sherry, the usual walnuts, and then rather nutmeg and cinnamon. Finish: medium, a tad herbaceous. Bitter tea, leaves… Oakier aftertaste. Comments: fine for sure, but I tend to like the better polished regular range better.

SGP:351 - 80 points.

Glengoyne 8 yo 2007/2016 (43%, Douglas Laing, Single Minded, hogshead)

I believe this is DL's budget series. Around 33€ mind you. Colour: light gold. Nose: lovely! Cakes and oranges, plus some fresh malt and quite a few glasses of barley and maple syrups. Malt whisky as Mother Nature intended, I'd say. Mouth: simply perfect and perfectly simple, feeling rather 46% than 43, with solid malty notes, toasted bread and pastries, candy sugar, milk chocolate, and our friends the Scots' favourite delicacy, deep fried Mars bars (of course I'm joking, friends). Finish: unexpectedly long, and very malty indeed. Bitter chocolate in the aftertaste. Comments: does the job!

SGP:451 - 83 points.

Glengoyne 19 yo 1996/2016 (48%, Distiller's Art, refill hogshead)

This one by Langside Distillers, a subsidiary brand of Douglas Laing, or is it Hunter Laing? Ooh my poor head… I think it's Hunter… Colour: pale white wine. Nose: with this colour and at this age, this had to be very fresh and very young. Well, it is, with sherries and apples, then porridge, then green melons, then cut grass. Mouth: sweet malt, eau-de-vie-ish, but not in a bad way. We've known mirabelle eaux-de-vies that were like this. Apples, cornflakes, damson plums… Finish: medium, on the same notes. Comments: possibly the laziest cask in Scotland, ever. Steel? Glass? Concrete? Fiberglass? Stone? But I like it, really…

SGP:441 - 82 points.

Glengoyne 14 yo 2001/2015 (46%, Cadenhead, Small Batch, sherry butt, 840 bottles) It seems that I missed this one when it came out. Colour: gold. Nose: a very flinty sherry at first, bordering full-box-of-used-matches-ness, going then rather meaty (cured ham), with many old walnuts, cocoa, prunes, black tobacco, and notes of beef jerky. Black raisins. And the matches are gone. Mouth: very very good! All on chestnut honey, pad Thai, prunes, Corinthians (I mean, those raisins)… The problem is that the oak comes out after a while, making this baby rather bitter and drying. Eating cocoa powder by the tablespoon. Finish: long, rather drying, on more cocoa, green pepper... Comments: the first half, from the nose to the middle of the palate, was rather splendid. The rest was a tad too drying, but there's always a solution, drink it very quick.

SGP:561 - 83 points.

Glengoyne 'Cask Strength Batch 004' (58.8%, OB, 2015)

Loved batch 002 (WF 87) and batch 001 (WF 89), never tried batch 003, and never will. Not enough time. Colour: full gold. Nose: millimetric sherry, on walnut cake, then bread and brioche, in a more bourbony manner. Whiffs of farmyard, mud, steeped barley in the background. Nice. With water: feels a little young. Raw malt and Nescafé. Mouth (neat): punchy and orange-y, with notes of light rum, stewed peaches, pomegranates, and biscuits. Feels both young and almost mature, just like, say A'bunadh and GF 105. That's probably the thing, they should all bottle their NAS at cask strength, however unpleasant that might seem to their bean counters. With water: oranges come out. Always like it when that happens. Finish: rather long, a tad rough. Apple peel, sour fruits. Comments: I think the youth starts to feel. Still some very good whisky, but it hasn't got the fullness of the first batches, in my humble opinion. No wow effect this time.

SGP:451 - 83 points.