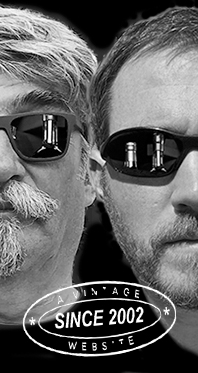 Home
Thousands of tastings,
all the music,
all the rambligs
and all the fun
(hopefully!)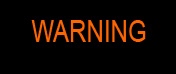 Whiskyfun.com
Guaranteed ad-free
copyright 2002-2017



A quartet of official 12s

This is the kind of tasting sessions we used to do in the very beginnings…

Cardhu 12 yo (40%, OB, +/-2017)

It's been four or five years since we last tasted Cardhu 12, an easy going, access-category malt whisky that the owners are really pushing hard in France towards 'motivated beginners'. Colour: gold. Nose: more floral than ever, I think. We're finding apple juice, chamomile, touches of light honey and maple syrup, and indeed dandelions and vanilla. Becomes a pleasant rather cake-y nose after thirty seconds. Mouth: this is where it tends to lose it a bit. Rather grainier, with a grassy background, some Ovaltine, leaf teas (blackcurrant, cherry), and a little green oak. One or two ice cubes would be welcome, I suppose. Finish: short, a little bitter and narrow. Black tea and a little burnt caramel, plus oranges in the aftertaste. Comments: I find it less rounded than earlier batches. Goes down pretty well, though, although older young Cardhus (circa 1975-1985) were in a whole different league. You may retrieve those at auctions.

SGP:341 - 75 points.

Macallan 12 yo 'Sherry Oak' (40%, OB, +/-2017)

This one's extremely expensive given its pedigree (north of 110€ at amacon at time of writing). Colour: gold. Nose: sure there's more happening than in the modest Cardhu. Some nice metallic touches, a little polish, walnuts, chocolate cake, Mars bar, roasted peanuts, Ovaltine yet again… There's also some wet earth in the background, humus, a wee mushroom hiding beneath some autumn leaves… Mouth: closer to the Cardhu, less coherent than on the nose, a tad gritty, with some tobacco and tea, then some cloves and caraway, some burnt cake… Sadly, all that does not last forever, and this baby tends to become a little too dry, bitter and narrow, although I do enjoy these notes of dried herbs, parsley, some would even say umami… Finish: short and very dry, mainly on bitter chocolate. A little burnt wood and bitter oranges in the aftertaste. Comments: really good, but the low strength makes it cheap and, well, parsimonious. A little frustrating – and at that price…

SGP:441 - 81 points.

Glen Moray 12 yo 'Elgin Heritage' (40%, OB, +/-2017)

It's been ages since I last tried Glen Moray 12. Thought it was rather unconvincing but that was in 2004! Colour: straw. Nose: oh rather nice! Golden Grahams and orange cake, sesame seeds, pecans, custard, warm croissants, grist… All this is rather perfect, I would say, very 'natural'. Well done, so far… Mouth: yes it's nice, very easy, pleasantly malty, with touches of oranges and a little peanut butter. Unless that would rather be sesame halva (or turron). Tends to lose steam after ten seconds, but that's normal at this low strength. Finish: as usual, these entry-level malts are suffering at this stage, lacking body and, well, impression. A little too tea-ish and dry now, but I'm finding a little lemon in the evanescent aftertaste, which can't be bad. Comments: really very fair, surprisingly fair.

SGP:441 - 80 points.

Deanston 12 yo (46.3%, OB, +/-2017)

Another entry-level malt that I haven't tried since ages. Now they just did a great job with their recent 15 yo 'Organic' (WF 87 a few months ago). Colour: pale gold. Nose: there's more happening in this one, I'd add that it's a little wilder, earthier, with even wee whiffs of coal smoke, then rather grapefruits and limestone, rather ala unsherried Highland Park. Leaves, tobacco, a touch of curry powder, unexpected oysters (one tiny flat oyster)… In short, this one has more substance and more asperities, as we say. But it was bottled at 46% vol., undeniably a smart move. Mouth: ho ho ho! Lemons covered with iron filings, shoe polish, barley water, and one drop of olive oil. Perfect body and feeling on the palate. Finish: rather long, with a little green pepper and funny notes of mezcal. Comments: the missing link between Springbank and Highland Park? Love it as much as I loved the 15, great job done on this youngster! Deanston's becoming a name to watch closely… Oh and I love this mention on the label, 'Un-chill filtered, exactly as it should be'. Apparently, they're right.

SGP:561 - 87 points.

We have a clear winner, haven't we?