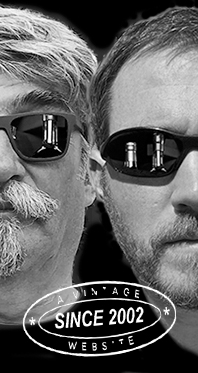 Home
Thousands of tastings,
all the music,
all the rambligs
and all the fun
(hopefully!)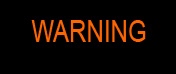 Whiskyfun.com
Guaranteed ad-free
copyright 2002-2017



A small bag of American
whiskeys and bourbons

From the land where you can be a distiller without distilling anything. It's all a bit controversial, believe me. I'm good at spotting controversies, nobody spots controversies better than me. I spot them all the time, believe me (Steve, when are you going to restart your blog?)
Blanton's Original 'Single Barrel' (46.5%, OB, Kentucky straight bourbon, barrel #359, 2016) One of Buffalo Trace's most famous makes. Always rather liked Blanton's. Colour: gold. Nose: typical oak juice, pencil shavings, lavender and coconut cream, and spicy bred sprinkled with (rather a lot of) custard. Caraway bread. Mouth: a rather spicy arrival, on maple syrup and sawdust, before more and more oak gets in the way. Really very oaky, with some ginger and bags and bags of cinnamon, over-infused tea, and bitter cocoa. Finish: medium, gritty, very oaky. Comments: I don't know what happened here, this Blanton got very dry (well, drying) and frankly over-oaked. Some may have better vatted this cask, if you ask me, but that's only me. Some other casks have been much more to my liking. SGP:361 - 77 points.

Quick, some double-checking…

Blanton's Original 'Single Barrel' (46.5%, OB, Kentucky straight bourbon, barrel #958, 2016) Colour: gold. Nose: very similar, obviously, but this one's got a little more lavender, violets, and rye. Buckwheat crepes, cologne, caramel, vanilla, and orange zests. Pretty nice, with more action than in cask #359. Mouth: this one's rounder and more citric, and while there's a lot of oak again, the spirit's big enough to stand all this tannicity. Bitter oranges, vanillin, black tea, zests, and once again, bags of cinnamon. Finish: rather long, with a bitter edge, and notes of raspberry jam. Very marmalade-y and clove-y aftertaste. Comments: I'm still not buying all this oak, sunshine, but I thought this cask was a little better. SGP:461 - 79 points.

Ezra Brooks (45%, OB, Straight Rye, +/-2016)

Rye, but remember that in the US, a rye whiskey is whiskey that contains at least 51% rye, and not obligatorily 100%. That always sounded strange to European ears… Colour: gold. Nose: much rounder and smoother than the Blantons, with more vanilla and syrups, and certainly less oak. Whiffs of cologne, bread, violets, and lavender hand cream. Very easy so far… Mouth: very smooth, with some chocolate, raspberry ganache, orange liqueur, ginger tonic, and manuka honey. There is some straight oak, but it's more than bearable in this case. Finish: medium, on raisins, dried pears, oranges, and rye bread. Pass the oysters please… (no, no oysters in sight in this EB.) Comments: easy, uncomplicated, fine. And not expensive ($20!).

SGP:551 - 80 points.

Balcones 'True Blue Cask Strength' (65.7%, OB, Texas, blue corn, 2016)

There's been a lot of riff-raff around Balcones in recent years, but the spirit always stayed true to its original values. No ideas about this baby's age, probably very young. Colour: amber. Nose: Mars bar, caramel, sweet maize, warm praline, milk chocolate, and peanut butter. Shall we call this 'decadent' or 'pleasantly childish'? With water: some sweet oak coming through, coffee beans, wax polish, warm sawdust… Mouth (neat): very sweet, very fruity, with an unexpected maltiness (Ovaltine), litres of café latte, some tinned pineapples, and notes of pink pepper (Nepalese Timut or else). With water: very good. Oak-aged pineapple spirit and spicy marmalade with cinnamon. Finish: long, with much more cinnamon, which can be seen as a little tiring. Cedar wood and even more cinnamon in the aftertaste, especially when reduced. Loses many points now. Comments: I think this is very good, but I'm not sure I can take this much oak. I know some friends who can, and who consequently love this, though.

SGP:551 - 75 points.

Tennessee Whiskey 13 yo 2003/2017 (51.1%, North Star Spirits, 154 bottles)

Probably from the same parcel of casks of George Dickel that some German bottlers were having in recent months. Colour: amber. Nose: certainly more complex, fruitier, and less oaky than all the other ones. Little dull vanilla this time, rather stewed tropical fruits, mangos, then pecan pie, roasted peanuts, some lightish pipe tobacco (dad's Amsterdamer), and a good slice of pear cake. With water: wee metallic touches. Maybe that's the mangos. Copper. Mouth (neat): there is some oak for sure, but this time balance was achieved. More pear cake, sweet cappuccino, preserved apricots, marmalade, and a spoonful of cocoa powder. Mango jam. With water: very good, with more cappuccino with peach and apricot jams, more oranges, and a few Turkish delights. A drop of rosewater. Finish: rather long, on pretty much the same flavours. Fruity fudge in the aftertaste. Comments: another world. What would we do without the indies (and the cask brokers)?

SGP:651 - 86 points.

A last one for the highway…

Heaven Hill 20 yo 1996/2017 (50.8%, Cadenhead, 175th Anniversary, bourbon, 102 bottles)

No the whisky's not that red. There was a good 19 yo by CAD last year. Colour: pale amber with apricoty hues (right). Nose: sweet vanilla and coconut are back, and so are marmalade, mirabelle jam, and a soft leather/tobacco combo. Some corn syrup, touches of Demerara molasses, pineapples, and quite some milk chocolate. The rounder side of American whiskey again. With water: cakes, croissants, millionaire shortbread… Mouth (neat): very sweet, very easy, with many preserved fruits (pineapples, pears) and even more corn and maple syrups. This baby would go well on pancakes. Some fudge, and the expected cinnamon. With water: sweeter and fruitier yet. Cranberries, pomegranates, marshmallows, tinned pineapples… What's quite miraculous is the oak never gets totally dominant. Finish: medium, fruity, with a rye-ness, more bread (which we love) and even more pastries. Comments: that the body comes from the oak is no problem to me, this is just a little 'light' (talking about bodies). And yet it's flavourful bourbon. In fact, I like it quite a lot, even if this is not my preferred style of whisky.

SGP:551 - 85 points.