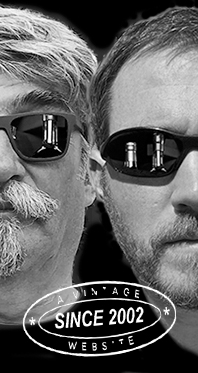 Home
Thousands of tastings,
all the music,
all the rambligs
and all the fun
(hopefully!)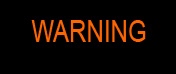 Whiskyfun.com
Guaranteed ad-free
copyright 2002-2017



There are some new official Longmorns, not always very well received because of their rather insane prices. We'll try the cheapest expensive one (!) today, and then see what happens…

Longmorn 'Distiller's Choice' (40%, OB, 2017)

I'm not sure a proper distiller would choose some NAS that's bottled at some rather stingy 40% vol. and that's priced at some mad 70€, but here we go. I think I'd have called this 'Marketer's Choice' instead ;-). Colour: gold. Nose: yeah well, it is nicely vanilled, soft, a bit cake-y in the style of Glenmorangie, with some butterscotch and some milk chocolate, as well as a good slice of apple pie. Perhaps a little citrus (blood orange). It's simple, but yeah, it's nice. Mouth: really very nice, just a tad thin. Orange cake, India pale ale, more butterscotch, and a little light toffee. Honey gingerbread. Finish: short, and that's the main problem. Jaffa cake and mocha, with a wee bit of ginger and two raisins. Comments: it's good, and well composed for sure, but rather too shy. Blind, I'd have said 40€ ;-).

SGP:441 - 80 points.

Longmorn 1992/2016 'Persian Anise' (46%, Wemyss Malts, hogshead, 336 bottles)

Colour: pale gold. Nose: crucifies the OB, as expected. More punch, brighter fruits, more honey and flowers, and indeed some anise, as they said on the label. Or rather fennel, but I doubt 'Persian Fennel' would have made any sense on a label. Oh well… Very lovely nose, nonetheless. Mouth: wonderful typically bright unsherried 1992 Longmorn. A perfect blend of apple and orange juices, one teaspoon of pineapple syrup, plus biscuits and a few sherries, then more maple syrup and liquid salted/buttered fudge. Extremely good. Finish: long and typically fruity ala older Longmorn. A very classy distillate from some moderately impacting American oak. Comments: these fruity 1992s are all so very good…

SGP:651 - 86 points.

Longmorn 20 yo 1996/2017 (51.5%, Douglas Laing, Old Particular, refill hogshead, cask # 11626, 263 bottles)

Aren't we expecting a similar profile? Colour: straw. Nose: very similar indeed, a little hotter but that's probably the higher alcohol, and perhaps a notch grassier and more 'kirschy' or 'eau-de-vie-ish'. Perhaps for the very same reasons. With water: all kinds of melons are coming out. Mouth (neat): jelly babies and spoonfuls of jell-o all over the place. When was Haribo owning Longmorn again? Kiwis, litchis, oranges… With water: and back to melon, and even melon liqueur. That may sound a little extreme, but it's not, there's also a pleasant grassiness that keeps the whole straight and fresh. Finish: medium, very fruity. A handful of Haribo crocodiles (for a change). Comments: I tend to like the 1992s a little better than the 1996s, both being widely available here and there. But this is a very good 1996 for sure, if you like them ueberfruity.

SGP:641 - 85 points.

Longmorn 1967/2015 (43%, Gordon & MacPhail, licensed bottling)

Ooh, the 1967s… La Maison had a wonderful 1967 G&M in the Book of Kells series a few years ago. So, high hopes… Colour: deep gold. Nose: typical G&M. It's funny that some independent bottlers would own their own styles, but after all G&M are not only bottlers, they're also 'éleveurs'. Honey cake, sandalwood, gingerbread, maple syrup, overripe apples, then fresh mint and creased eucalyptus leaves, with a little liquorice. A few drops of retsina wine, perhaps. Completely perfect at almost fifty years of age. Mouth: starts rather almondy, with a small eucalyptusy side again (bordering on soap but that's not quite soap), and unfolds on all orangey things, from teas to syrups and jams. Plus apples, gooseberries, and an unexpected smokiness, rather around pinewood smoke, sap and all that. Really full-bodied given the moderate strength, this was some big spirit. Finish: rather long, and rather mentholy/liquoricy. Slightly bitter chlorophyll in the aftertaste. Comments: many grassy oils from the oak have been leaching into the spirit, which added complexity – and probably a few more unorthodox molecules as well. My favourite today.

SGP:571 - 89 points.