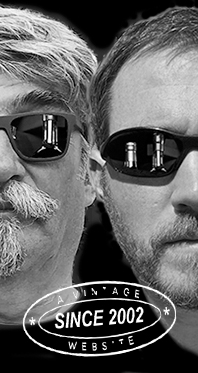 Home
Thousands of tastings,
all the music,
all the rambligs
and all the fun
(hopefully!)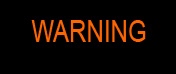 Whiskyfun.com
Guaranteed ad-free
copyright 2002-2017



A wee bag of blended malts

Not quite a proper tasting session, these are tasting notes that I took separately, more or less at random, whenever some 'bastard' whisky crossed my path. So, please take them with a grain of salt…

Johnnie Walker 15 yo 'Green Label' (43%, OB, blended malt, +/-2016)

Certainly the most famous blended malt ever. Intermittently available, it's made a bold return last year. I used to have the Green Label at +/-84 points around ten years ago. Colour: pale gold. Nose: smoked ham everywhere, which comes a little unexpected. It seems that Diageo have made good use of their peaters! There's also a lot of raw malt and a little coffee, and the whole remains quite mashy and porridge-y, with a style that's not quite that of a 'large-public bottling'. The smokiness tends to vanish, while the porridge gets more apparent. Mouth: rounder but not that round, smoky, slightly salty, a wee bit musty, and getting maltier by the minute. Pumpernickel, a little custard, some strong honey, and a little praline. The 43% vol. rather feel like 45%, really, so there's plenty of body. Finish: rather long, with a touch of pepper and a malty smokiness. The expected marmalade in the aftertaste. Comments: I had thought this baby would have been more 'commercial' (you know, smooth), but it's not, not at all. Very well blended, in any case.

SGP:452 - 85 points.

Sherry 15 yo (46%, Malts of Scotland, blended malt, +/-2016)

A vatting of five different sherry casks from five different distilleries. Let's see if this beats Johnnie… Colour: gold. Nose: a little rubber and gunpowder – nah, yeah, used matches – at first nosing, then rather cooked artichokes, leather, walnuts, and raw chocolate. Some earth as well, cured ham... Not an easy nose, this is even less 'commercial' than JW 15. Mouth: some ginger and some clay, some walnuts, toasted oak, those used matches again (a little rubber), a wee feeling of young armagnac (raisins, prunes), bitter oranges, more raw chocolate… Pretty nice, some sides remind me of Macallan 10 Cask Strength. Finish: rather long, a bit raw. Chlorophyll in the aftertaste. Comments: very fair and well composed, but perhaps rather for your hipflask.

SGP:361 - 81 points.

Reference Series III (47.5%, Master of Malts, blended malt, 2014)

It says Batch 1. I have to admit I've not quite understood what this was, all I know is that it was a rather pricey bottle, and that the label was rather lovely, if a bit 'Game of Thrones'. Colour: gold. Nose: totally in the style of the Master of Malts 15 years old, that is to say a tad rubbery, very malty, slightly mustardy, certainly earthy, and quite leathery. A lot of raw chocolate again. I mean, actual chocolate, not what the multinationals are churning out. Mouth: once again we're in similar territories, it's all very malty, leathery, chocolaty, dry… In short, we're rather having hyper-fortified bone-dry oloroso. Chocolate with bits of roasted walnuts inside and espresso. Finish: pretty long, and rather smoother, which is unusual. Some oranges appearing, as well as drops of cough syrup. Comments: I don't quite know what to think. Yeah, it's very good.

SGP:462 - 83 points.

Big Peat (46%, Douglas Laing, blended Islay malt, +/-2016)

A recent batch of Douglas Laing's total hit showcasing that famous Captain Haddock look-alike. It's still advertised as containing some Port Ellen, let's see if we notice it. Of course I'm joking. Colour: pale white wine. Nose: by blending these young malts (well the PE can't be young, can it), what you kind of do is erase the rawness, and probably gain a good five years of apparent age. In truth, this is very brilliant, and I'll tell you what, should you need only one fresh and clean Islayer in your bar, better select this than any very young single malt. Really, yeah, Serge speaking. The blending clearly adds complexity in this case. Mouth: superb young clean ashy smoke with lemons and pears, although the pears remain discreet and are not shouting 'I'm young!' I hope you see what I mean. I also like this feeling of smoking a menthol cigarette – as far as I can remember from my younger days. Kool, Stuyvesant and all that. Finish: surprisingly un-long (yeah that means short), but perfectly chiselled. Pears, pineapples, ashes, smoke. Comments: I think the ones at cask strength are better, because you may need powah to stand the high peat levels, but anyone could watch whole seasons of Inspektor Derrick without falling asleep when sipping these very smart babies. Totally a fan of Big Peat.

SGP:357 - 86 points.

Peat Chimney 'Batch Strength ' (57%, Wemyss Malts, blended malt, batch No.1, 6000 bottles, 2016)

Not too sure there is some Port Ellen in this one. Colour: gold. Nose: it's a little more 'closed' after Captain Haddock's favourite, but that may be because of the much higher strength. Whiffs of tow, ink, charcoal, black pepper… Not very easy, let's add water right away. With water: wet tweed, bordering wet dogs (we were about to be sorry, dogs). Mouth (neat): a little narrower than the Big Peat, as if they had used fewer distilleries, thus feeling rather younger. Sweet peat, as they say, pears, perhaps even bananas… With water: very good, just simple. Nice brine, though. Finish: medium and young. Comments: seriously good, but rather on the sweeter side, not unlike some very young Caol Ilas. Easy peat.

SGP:446 - 82 points.