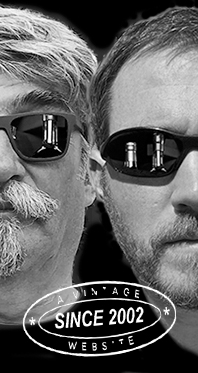 Home
Thousands of tastings,
all the music,
all the rambligs
and all the fun
(hopefully!)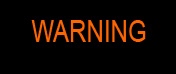 Whiskyfun.com
Guaranteed ad-free
copyright 2002-2017



A wild bunch of new whiskies

Not that I'm getting bored with our usual 'a flight of Glenthis' sessions, but sometimes you need to go a little wilder, so today it's going to be a bag of very different new whiskies, taken more or less at random, as they come. Such as…

Glen Spey 1987/2017 'Dunes An Oir' (41%, Malts of Scotland for Van Zuylen 50th anniversary, cask #MoS 17042, 183 bottles)

Van Zuylen is an excellent spirits shop in Holland, very well reputed within the chatting circles. I do recommend them! Now with Glen Spey, you never quite know what to expect, do you… Colour: gold. Nose: could anyone bake some kind of acorn and hazelnut cake? In truth this is extremely cake-y, and there's some fudge as well, a large bag of shortbread, some mild pipe tobacco, certainly quite a few dates, some marzipan, and perhaps one morel. Oh by the way, ever tried morel cappuccino? That's to-die-for, I tell you… Mouth: creamy, much less weak than I had feared, with a lot of rather-well-integrated oak. Chestnut purée, walnut cake, strong mint tea, Dutch liquorice (no wonder), tobacco (chewing your cigar), ristretto coffee, heavy cough medicine… So indeed the oak plays an important part, but you never quite get the feeling of 'sucking a piece of oak'. Finish: long, a tad sour and bitter, with notes of resins (retsina wine), but this rather remains below the limits. Comments: a bit extreme, but don't we like characterful whiskies? Happy anniversary, Van Zuylen!

SGP:371 - 89 points.

Domaine des Hautes Glaces 2012/2017 'Ampelos' (54%, OB, single malt, France, 272 bottles)

Hautes Glaces easily lies within the French top three as far as whisky's concerned. Yes, that's an opinion. No wonder Rémy Martin bought the distillery just this year (together with Westland). Colour: gold. Nose I'm sorry, but 'yeah!' Bread with bits of dried apricot inside and a large slice of pumpernickel spread with churned butter. And after that, it tends to become much more floral, with some lily and some honeysuckle. Perhaps one touch of elderberry flower. With water: gets a little drier, and more on grains and bread and beer. Mouth (neat): love this wee acidic arrival, all this citrus, the apricots that are back, the touches of pineapple, citrons, marzipan… And the speculoos. With water: funny salty touches. Sardines in with lemon. Finish: long, and rather spicier. Gingerbread and lemon tea. The apricots are back again in the aftertaste. Comments: if I remember well, this baby was matured or finished in some white Rhône cask. Well, all I can say is that that worked.

SGP:561 - 88 points.

Ardnamurchan 2017/AD (53.6%, OB, malt spirit)

Ardnamurchan is Adelphi's new distillery on the west coast, north of Oban. I had already tried Ardnamurchan's new make but never some of their aged spirit. I believe there used to be an older Ardnamurchan Distillery, but I never got to try its whisky. Mind you, it was active in the XIXth century… Colour: deep gold. Nose: to tell you what I think, there are similarities with the French wonder, especially the thickness and wonderful breadiness. That some whisky would showcase grains and bread always works at WF Towers (just like agave in mezcal and sugar cane in rum). Butterscotch, walnut cake, shortbread, and above everything, figs. Don't they have tropical gardens over there on the west coast? With water: it's getting very coastal. Sea air, damp hessian on a beach, seaweed… Mouth (neat): some mild peat coming out, some lemony ginger, some kind of cinnamon and orange cake, and of course some bread. It's getting very spicy, with some sweet curry and caraway, and I suppose that's some very active casks. Small casks? With water: takes water very well, but doesn't change much. Salty gingery smoky lemons. Finish: long, with the bready notes fighting back. Comments: they say they're using wood chips for heat, I hope they don't use those for something else. Come on, of course not, that was just one of our usual silly jokes. This is already excellent.

SGP:554 - 85 points.

Bealach Ruadh 8 yo (58%, Chorlton Whisky, Islay single malt, hogshead, 2017)

Of course this is Ardbeg or Lagavulin. No, no ideas, really… By the way, once again, great artwork on the label! Colour: pale white wine. Nose: let's call this a mercurochrome-y malt. Iodine, creosote, damp hessian, seawater, kelp, a little tar, fresh artichokes… All things that usually start with an A, but could anyone be sure? With water: wait, this much diesel oil and fresh tarmac? Mouth (neat): this sweetness is rather more L, to tell you the truth. Lemon bonbons, limejuice, Scottish mojito, crunching peated barley… With water: excellent, really. Bright, crystalline, lemony, slightly salty, with a tarry return. Finish: long, greener, leafier… Smoked grass. I mean, yeah, the lawn. Comments: forget about those silly guessing games, what's sure is that this is pristine young Islay whisky. The owners, in general, add more wood. I prefer this cleaner style.

SGP:367 - 89 points.

Box 2013/2016 'Ungrare' (63.3%, OB, Private Cask, Sweden, cask #470/2013)

This one spent its life in a small Hungarian oak cask. Only good things to say about Box. Colour: gold. Nose: the sweet oak is rather dominant, but that works, with a pallet of gingerbread and 'Stolle', then buttered cakes and notes those lovely orange-and-ginger marmalades. Next time you bump into Richard Patterson, ask him to tell you the story about the origins of the word 'marmalade'. Peanut butter. With water: spicy sweet bread, caraway, touches of sloe and juniper. Mouth (neat): a creamy, gingery, caraway-y, and very lemony arrival. I guess that's the cask speaking, and that works. The lemon tends to take over though, and we shall not complain about that. With water: very good, bready, akin to many a contemporary truly 'craft' whisky of the world. Finish: gets a tad too spicy for me, the oak's taken oven. Drying/spicy aftertaste. Comments: very good, just a tad too much for me – and yeah, that's me.

SGP:461 - 82 points.