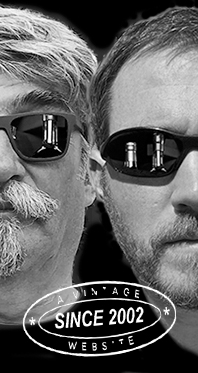 Home
Thousands of tastings,
all the music,
all the rambligs
and all the fun
(hopefully!)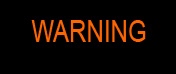 Whiskyfun.com
Guaranteed ad-free
copyright 2002-2017



American whiskeys
for Steve

Some American whiskeys, at random, some new, some older bottlings, some official, some independent from Europe… And one crazy apéritif!... This little session is a tribute to my friend whisky blogger extraordinaire and truly independent voice Steve aka Sku, who just decided to close his blog, much to my disappointment. Steve! We need more amateurs like us, remember professionals built the Titanic! (I know, a dubious quote)...

Ol' Major Bacon Infused Bourbon (35%, OB, USA, Tennessee, +/-2017)

Love to read this on the brand's website, 'we think it's time that the American people stop restricting where this beautiful pork finds its way.' I have to say I very rarely eat bacon, so imagine in my whisky… But then again, I'm not an American. Colour: gold. Nose: very bizarre, rather smoky, with hints of burnt fat, beef jerky, and, I suppose, bacon. Really, I don't know what to think. Mouth: it was sweetened, apparently. A very weird feeling of grilled smoked ham coated with a lot of corn syrup. I'm afraid I can't drink this, it's too far from my comfort zone, and I'm not sure it wouldn't make me throw up if I took more than half a drop in my mouth. What's more the fatty side is totally unpleasant to me, but I guess that's a cultural thing. Finish: probably long, but I've already rinsed my mouth out, so I couldn't tell you. Comments: sits between mustard-flavoured coffee and vinegary bananas. But then again, American bacon lovers may enjoy this very whacky concoction. All a matter of taste indeed.

SGP:623 – 20 points (whatever).

PS: you'll need a lot of water to properly rinse out your glass, those fatty/smoky smells just stick there four hours!

Phew! Tasting whisky is sometimes a high-risk activity, isn't it. Let's move on…

Old Virginia 6 yo (40%, OB, Kentucky Straight Bourbon, +/-2017)

Some rather cheap bourbon owned by French company La Martiniquaise (they also own Glen Moray). As expected, it's widely available in France. Colour: gold. Nose: round, easy, with a little varnish and nail polish, geranium flowers, and vanilla. A discreet bready side as well, a little rye and caraway… Mouth: a little raw, bubblegumy, with a thin body and some sourness. A feeling of Southern Comfort as well. Finish: short, with some sugar syrup and some vanilla and oak. Comments: to be used for mixing with other ingredients, I suppose. Very budgety, I would say.

SGP:441 - 55 points.

Let's try to up our game…

Wild Turkey 17 yo Batch No.1 (43.4%, OB, Kentucky Straight Bourbon, +/-2015)

It says 'crafted with conviction' on the bottle, that's funny. Colour: deep gold. Nose: relatively rounded, with a little varnish indeed at first nosing but that side goes away, then rather acidic fruits (green gooseberries) and a combination of cinnamon and rye bread. A little juniper and caraway, as well as a little sawdust. Maybe not a total noser. Mouth: the oak seems to have taken over, this is rather tannic, while being green 'inside'. Very dry and very drying, and so a little unpleasant, unless you're a lover of 90% cocoa chocolate. Or more. Finish: medium, very drying, with some sour wood, very dry rye, and over-infused black tea from last night. Comments: I'm not quite a bourbon guy anyway, but I find this one seriously disappointing given the very high price.

SGP:371 - 71 points.

Tullahoma 5 yo 2011/2016 (48.8%, Valinch & Mallet, American Sour Mash Bourbon, 244 bottles)

A single cask from Tullahoma in Tennessee, so quite possibly some Jack Daniel's under another name. Colour: deep gold. Nose: it's rather delicate, with these whiffs of geranium flowers yet again, gingerbread, then roasted pecans, maple syrup and orange zests. A little star anise and cumin as well. Nice nose, getting breadier by the minute, which I always find pleasant. Millionaire shortbread. Mouth: first oranges and some spicy oak (caraway and cinnamon), then notes of burnt cake, praline, and pumpernickel. And then some kind of fruity fudge, perhaps blueberries. I find this very good. Finish: rather long, just as spicy, but the aftertaste is rather chocolaty, and not as drying as expected. Comments: one of my favourites amongst the bourbons I've tried in recent months. Great balance and punch at the same time.

SGP:551 - 85 points.

Only one way of being relatively sure that that was some Jack indeed…

Jack Daniel's 'Master Distiller Series No.4' (43%, OB, Tennessee whiskey, +/-2016)

I had found both No.1 and No.12 very okay (WF 80-78). Colour: gold. Nose: it's fruitier and more floral than the Tullahoma, but also less deep, while the general styles are pretty similar indeed. This official is actually a notch more cologne-y, and rather more geranium and oranges-forward. Touches of sugarcane. Mouth: a little more 'jumbled' than the V&M, less well-defined, with a varnishy side that I was expecting, and some slightly excessive marshmallows and bubblegum. Oranges, peaches, even pears… Nice notes of spicy rye in the background. Buckwheat. Finish: a little short and drying, almost abrupt. Cocoa powder. Comments: a fine bourbon for a fair price, only the finish was a little disappointing. Well, it's not impossible that the Tullahoma was actually some George Dickel after all!

SGP:531 - 80 points.