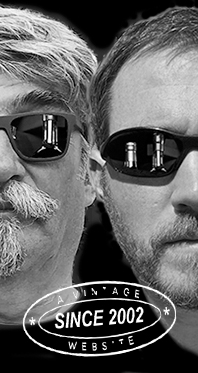 Home
Thousands of tastings,
all the music,
all the rambligs
and all the fun
(hopefully!)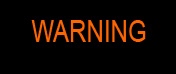 Whiskyfun.com
Guaranteed ad-free
copyright 2002-2017



American whiskeys, part two

No bacon or honey or ginger or whatever this time, only pure American bourbon (I know, some pleonasm)… Wait, unless, another strange whisky… BTW, this session too is for Steve ;-).

Koval 'Millet' (40%, OB, American whiskey, +/-2016) I really enjoyed the other wiskeys that Koval are making over there in Chicago, now using millet, a grain that's rather to be found in Africa, is rather unusual. Colour: gold. Nose: some sides remind me of rye, but other than that, we're going towards caraway, fennel seeds and aniseed, with also a mentholy touch. Fresh and unusual indeed. Mouth: sweet and fruitier than most American whiskeys, starting with ripe apples and pears, and going on with tangerines, agave syrup, and raspberry honey. I think the strength is a tad low, though, a little more oomph would have been welcome. Finish: a tad short, but nicely fruity, with some oak spices in the aftertaste, especially cinnamon. Comments: it reminded me of some European whiskies, especially some German ones. I liked this fruity little millet.

SGP:541 - 80 points.

Garrison Brothers 4 yo 2012/2016 (47%, OB, for Peter Siegenthaler, Texas bourbon, barrel #3440)

Peter Siegenthaler, proud owner of Cadenhead Switzerland, selected this barrel himself while on location 'in Hye, Texas (population 105!)' Colour: deep gold. Nose: a rich breakfast in Middle-Europe. Various wholegrain breads, many grains and spices (poppy seeds, juniper, cloves, cumin), some awesome yet rather heady flowers (elderflowers, woodruff), and just a lovely earthy spiciness that screams 'I'm genuinely craft'! Mouth: big, earthy, spicy, and very orangey. Some kind of spicy cinnamon-and-orange cake, notes of apricots and peaches, liquorice wood, ginger, and perhaps marzipan-filled dates. Finish: long, with some juniper and cloves again, cinnamon, and always this sweet bready side. Very nicely balanced oakiness. Comments: I think I like this cask better than the 'regular' Garrison Bros. bourbon from two years ago. It was worth the trip to Hye, Texas (population 105!), Peter.

SGP:561 - 86 points.

Jim Beam 'Double Oak' (43%, OB, Kentucky Straight Bourbon, +/-2017)

Twice barrelled? In new oak? Oh my, this is scary, why would any sane soul do that? Better have smelling salts and a box of tissues ready… Colour: gold. Nose: not much, it's a sharp fall after the Swiss Garrison. It's trying to go towards some of the craft whiskeys, with indeed some bready and cake-y vanilla and grains, and indeed I'm even finding touches of tequila in the back, and… wait wait wait, it's actually not un-nice at all, just a little shy. What's miraculous is that it doesn't quite smell of new planks. Mouth: indeed, it's not un-nice. Pleasant fruits (pineapples) plus a little coffee and walnut cake. Really, not un-nice. Finish: medium, perhaps a tad too oaky for me, but we're navigating below the limits. Pineapples again in the aftertaste. Comments: perhaps more 'craft' than the brand's 12 yo 'Signature Craft'. A good surprise, I could sip this.

SGP:540 - 79 points.

Tennessee Bourbon 2003/2017 (52.6%, The Whisky Agency)

George Dickel's the serious option . And this baby's very good, I suppose. Colour: dark gold. Nose: it's a superb cake, made out of fudge, shortbread, sunflower seeds, pecan nuts, grated coconut, and milk chocolate. I'd call this style mildly decadent. With water: some earthy ryeness coming out, always for the good. A wee bit of rubber too (tyres). Mouth (neat): bites you a bit at first, with some strong green tea (the oak speaking out), and gets then very cake-y again, with some walnut cake, various roasted nuts, touches of bitter oranges, and a few bits of pipe tobacco. With water: some honey and maple syrup, but the background remains very cake-y and nutty. Finish: long, on, well, nuts. Some drier kind of Nutella, perhaps. Comments: I think I enjoyed the younger Valinch & Mallet from last time a little better, for it was brighter and more lively.

SGP:451 - 84 points.

Fine Tennessee Whiskey 5 yo 2011/2016 (51.4%, Whisky-Fässle, barrel)

From a charred American white oak barrel, which doesn't come as a complete surprise, does it? Colour: deep gold. Nose: we're close, oh so close to the 2011 by Valinch & Mallet. This one's perhaps just a notch more on pastries, brioche, and shortbread. Nice smoky tobacco. With water: orange blossom honey and grated zests. Mouth (neat): starts with pencil shavings, goes on with bitter oranges and a touch of lavender sweets. Cinnamon mints. With water: richer, rather oaky, and in that sense just a wee bit tiring. Now the oranges save it. Finish: rather long, with a little sawdust and quite some cinnamon-and-orange cake. Some gingery oak in the aftertaste. Comments: truly excellent, but I'm starting to feel the need for m.a.l.t.e.d. b.a.r.l.e.y.

SGP:451 - 83 points.