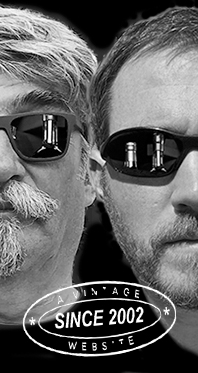 Home
Thousands of tastings,
all the music,
all the rambligs
and all the fun
(hopefully!)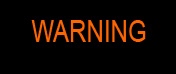 Whiskyfun.com
Guaranteed ad-free
copyright 2002-2017



The Whiskyfun general
annual meeting
(that would be just Angus and yours truly)

Session 9, Angus picks… Ardmore (Galore)



We like Ardmore at Whiskyfun towers. One of the more characterful, commercial makes still produced in Scotland. Although, whether these youthful examples will be a little too immature remains to be seen...? (Btw: Angus at the coal face of the keyboard for this session.)

Ardmore 5 yo 2011/2016 (46%, Carn Mor Strictly Limited, Bourbon Barrel, 690 bottles)


A vatting of two casks. Colour: Tequila blanco. Nose: New make that's been slapped on the arse by a stave of American oak. Fresh Kirsch running from the still, croissant dough, barley water and a little green tea (says Serge). I have to agree and I'd also add that, while the youth is very apparent, the distillate is overall clean and rather fresh. We don't find much peat, rather a moderate whiff of dry, smoky barley husks and light phenols. Develops on porridge and dill (Serge enjoys fresh herbs in his porridge), and maybe a little coconut water. Mouth: raw barley eau de vie, a little more peat and some rather grizzly bonfire smoke. Maybe a little wet wood ash as well. Pears, a little salt, some lemon drops, a little cough medicine. But overall pretty simplistic. Finish: Rather short and simplistic, all on sweet barley and porridge. Perhaps some resurgent lemony notes and a little coal and very distant peat in the aftertaste. Comments: Fine distillate, bottled too soon. But does the job, if not much beyond that.
SGP: 442 - 78 points (Serge 78)

Ardmore 2011/2016 (48%, Wilson & Morgan, Heavily Peated)


Colour: Pale white wine. Nose: Much smokier at first, coal smoke and preserved peaches with perhaps whiffs of wet dogs (you can guess who's tasting note that is can't you? Btw, Dogs, Serge sends apologies) Then a rather grassy smoke rising to your nostrils. A few drops of tincture of iodine, adds Serge. I find a little light Mezcal, some other raw cactus notes and maybe a chocolate lime or two. Lots of sheep wool, a little brine and a working kiln (when the tourists are there Serge points out) with a rather prevalent background farminess. Mouth: Pleasingly oily at first and we both find more of these grassy, slightly sharp lemony and salty notes. As if you would have salted wulong tea, says Serge. Or, as if you might find an oyster on holiday in the highlands (I'm clearly still suffering some head trauma from this cold). Further notes of raw grist and a little salted porridge, notably peatier than the first one. Finish: Medium and very clean, a nice sharpness to it and more of these oily and lemony aspects. Comments: Flawless and rather vibrant young Ardmore. Perfect proof that characterful distillate can shine without overly active wood.
SGP: 454 - 82 points (Serge 83)

Ardmore 8 yo 2008/2017 (54.5%, Berry Brothers & Rudd, #708607)


An example from Berry Bro's new livery - nicely minimalist. Colour: Pale white wine: Nose: Rather different at first, many more vegetal notes, haricot beans, butternut squash, mashed pumpkin and even mashed turnips (says Serge). I also find soot, earth, coal smoke, stove gas, metal polish, iron filings, lamp oil and a few oily rags in a workshop. Some gentian eau de vie also appears in time. With water: nicely medicinal, limey, chalky and with these ascendant notes of natural tar and white flowers. Even a little acacia honey with time. Mouth(neat): nice crusty lemon pie, some rhubarb meringue, fizzy lemon sherbet, some rather sharp green smoke, says Serge. I find more youthful gristy notes, preserved lemons and a rather pure, smoky riesling edge. A feeling of smoked Limoncello, adds Serge. With water: smoked honey and a little barley syrup, very good and easy, adds Serge. Finish: Medium, rather rounded with sweet barley and well balanced. I'd add with a few white fruits, then the smoke returns in the aftertaste. Comments: Great distillate again that's given plenty room to breathe and shine without any invasive oak.
SGP: 453 - 85 points (Serge 85)

Ardmore 2002/2016 (57.5%, Gordon & MacPhail, CASK, refill sherry hogsheads, #935,936,938)


Colour: Gold. Nose: smoky walnuts, butterscotch, lapsang souchong, marmalade (coriander and orange marmalade I would add), metal polish, barbour grease and 'our friends' the dried porcinis (says Serge). I'd also add a rather leafy and elegant medical peatiness, with a few ginger biscuits and a distant hot screeching tyre. Serge adds heavy salted, Dutch liquorice. With water: as to be expected it becomes leafier and more towards Cuban tobacco and pu-ehr tea. I find a few roasted nuts (chestnuts, hazelnuts), some Dundee cake made with peated whisky and Serge adds burnt butter to the equation (sounds like we'll be out in the early rounds of the Great British Bake Off). Mouth (neat): powerful, very sooty, some peated candle wax, a lot of burned cake, burnt toast and some chocolate covered orange peel. Chocolate sauce and mole suggest Serge, along with roasted pecans, almonds covered in honey and salt and a creamy and rather oily texture. I find more of these lightly metallic notes with various medical tinctures and a leathery and rather gamey meatiness in the background. With water: a rather softer and medicinal side emerges but careful with water Serge suggests and it may become a little too bitter. However, I find it pleasingly leafy, earthy and even with a little fig jam and date compote. Serge says leathery and walnutty - very nice! We are fans of this one. Finish: Good length, slightly salty, wet leaves, various toasts, walnut cake, a touch of tar, some soot and a few herbs. Comments: As good as it gets at this age. A surprisingly successful marriage of peat and a modern style of sherry cask. As we discovered recently in Jerez, G&M insist when ordering sherry casks to have them stowed with the bung on the side and not on top. Better ask them why?
SGP: 354 - 88 points (Serge 87)

Let's have one slightly older one as a wee bonus to round things off...

Ardmore 1997/2018 (60.1%, Berry Brothers & Rudd for The Whisky Show: Old & Rare, #149017)

Colour: Straw. Nose: Pretty sharp at first nosing, a little aggressive from the high alcohol. Rose petals, bubblegum and icing sugar, also peaches (which Serge says he finds often in Ardmore), patchouli, cigarette tobacco (I rather get menthol cigarettes), a little bergamot, lime zest and, as Serge points out, eau de toilette for men (he's splashing it on his chin as I type - no sign of the girls yet...). Opens up rather nicely with a bit of breathing, notes of maraschino and white cherries emerge, and I find a little coal dust and barley sugar along with some green pepper. With water: sweet smoked barley, muddy barnyard, frying pancetta, some more lime juice, watercress, cut grass and chopped parsley. Mouth (neat): oily, fat and robust. Smoked honey, thick barley water, peach syrup, lime, olive oil, some camphor. Serge says avocado purée (I think there are some leftovers from lunch in his moustache), we both agree it's far more approachable on the palate when neat compared to the nose which is a bit more tough up front. Rather lovely syrupy qualities with agave nectar and notes of warm lemsip (you can tell I've had a cold recently). Serge adds All Bran (perhaps there are remnants of breakfast in there too?) With water: bitter orange juice with manzanilla, two green olives (add one black one from me), Serge requests no gin please, but you could make a great dry Martini with this Ardmore (maybe even an 'emergency' one). Goes on with more soot, fresh butter, assorted herbs and a little ashy peat. Really excellent. Finish: quite long, again sooty, oily and a little salty, more liquorice, angelica root and a touch of turmeric. Some shoe polish in the aftertaste. Comments: Simplistic in some places - such as the nose - but rather beautiful in others, such as the palate. A perfect, characterful whisky to share with friends and not have to think too deeply about it.


SGP: 354 - 89 points (Serge 88 points).