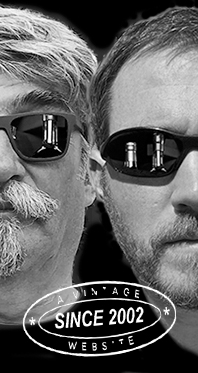 Home
Thousands of tastings,
all the music,
all the rambligs
and all the fun
(hopefully!)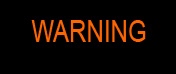 Whiskyfun.com
Guaranteed ad-free
copyright 2002-2017



The Whiskyfun general
annual meeting
(that would be just Angus and yours truly)

Session 4, Angus picks… Ben Nevis



Four Ben Nevis from WF's new-arrivals-sample library. Doesn't Ben Nevis seem to be gaining popularity within whisky circles these days? Even when it's funky and a bit difficult, Ben Nevis is still fun and rarely boring.

Ben Nevis 10 yo (46%, OB, +/-2017)

A very recent version of the revamped Ben Nevis 10. Colour: pale gold. Nose: doesn't Ben Nevis become even more mineral (Angus insists we should say mineralic) and sooty? Angus also gets some sorts of overripe bananas, tangerines, a little saltiness as well, while I'm starting to find some kelp and wet rocks. New magazines, ink, a pack of mint lozenges, and this buttered porridge that's not rare in Ben Nevis. Freshly chopped parsley. Mouth: wonderful sooty character, with some lemon and pepper (which is very Ben Nevis), this typical dry leatheriness, barley sugar, hay, and preserved salty lemons. Really good. Finish: rather long, with more bitter oranges. A little salty wax. Comments: Ben Nevis 10 has lost those caramely flavours that used to abound in earlier bottlings. All for the better if you ask me. A genuinely west Highland character that's rarely found these days outside Campbeltown. One of the best value whiskies you can buy!

SGP:452 – 89 points (Angus 89).

Ben Nevis 18 yo 1998/2017 (49.4%, The Whisky Mercenary for Skotsj Fellowsjip, bourbon, cask #15001)

Colour: white wine. Nose: not too far away from the ten, are we, but it's a tad rounder, with a little more vanilla, and an overall profile that's been a little toned down, possibly by a more active oak. Other than that, you'll find similar leathery tones, bitter oranges, wet sand, that old tweed jacket that's seen many rains and perhaps even mud, these gravely smells, and these drops of Vicks Vaporub. A few wild flowers as well. Mouth: we are closer to the OB, but it's a tad rounder again, with a natural barley sweetness, with a vanilla from the wood that's nicely restrained, and always these bitter oranges plus green apple peelings (says Angus). A little pepper and lemon oil. And some nutmeg. Good body, rather unctuous mouth feel, almost waxy in texture. Finish: long, rather peppery (white pepper says Angus who digs accuracy). Bay leaves. Some sunflower oil and barley sugar as well. Nice leafy bitterness in the aftertaste. Comments: another excellent characterful Ben Nevis. Remarkably similar to the official 10.

SGP:452 – 89 points (Angus 89).

Ben Nevis 21 yo 1996/2017 (48.7% The Nectar of the Daily Drams)

Colour: pale gold. Nose: oh, some quite fatty fresh fruits, this is the other, perhaps earlier side of Ben Nevis. Orange rinds, grapefruits, more lemon oil, star fruit, rhubarb, then camphor and hessian, quite a lot of wet plaster and limestone, pink peppercorn, maybe a little bit of muesli, and more barley sugar before the grapefruits return. Angus, who's in a jolly good mood, says 'pink grapefruits'. Mouth: a.m.a.z.i.n.g. Pure barley water and lemon drops, more grapefruits of many colours (a rainbow of grapefruits says Angus who's about to lose control), more fatty oils, waxes, and a tiny lick of medicine (always Angus). This one's pretty early-1980s Clynelish, actually. Not on the same level of waxiness, but with this ballet of fruits, minerals and coastal character (says Angus who's recovering nicely). Finish: long, lime-y, chiselled, coastal, and always waxy (Serge is clearly attempting to undermine my previous comments about the waxiness! - Angus). Just a touch of coconut in the end of the aftertaste. Comments: an exemplary and benchmark Ben Nevis. Proof that whisky's not dead.

SGP:552 - 91 points (Angus 91).

Ben Nevis 20 yo 1996/2017 (56.6%, Archives, barrel, cask #09/08#1, 216 bottles) Colour: pale gold. Nose: similar to the previous one but with more punch from the alcohol, and more minerality (Angus says mineralism, ha). A little buttery as well, with some fermenting fruits, lilies, liquorice allsorts, a little Turkish delight as well… With water: leaner, getting tropical. Hessian and fruit salad, olive oil… Angus remembers Colin (the Manager) telling him that in those years they had made experiments with brewer's yeast. Makes sense now. Mouth (neat): very tropical, with passion fruits and green guavas, pineapple cubes, confectionary pineapple, and always this mineralic background (see, I'm learning). Szechuan pepper, pink grapefruits, tangerines, blood oranges… With water: Juicy Fruit bubblegum, more fruit salad, some preserved lemons, lemon oil… And a touch of salt. Finish: rather long, with a little green pepper beyond the obvious citrus, a lighter waxiness, and some lovely notes of citra-hopped IPA. Comments: a wee bit easier, but just as magnificent. Ben Nevis!

SGP:551 - 90 points (Angus 90).

It's easy to forget about Ben Nevis, but then you come back to whiskies like this, and wow!