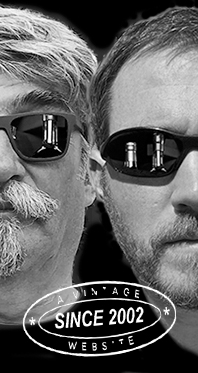 Home
Thousands of tastings,
all the music,
all the rambligs
and all the fun
(hopefully!)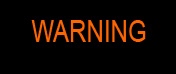 Whiskyfun.com
Guaranteed ad-free
copyright 2002-2017



The Whiskyfun general
annual meeting
(that would be just Angus and yours truly)

Session 5, Angus picks… Glen Scotia



Glen Scotia's always lived in the shadows of neighbours Springbank, but it seems that the new owners have decided to make every effort to better promote it, as you can see on many whisky blogs. To be fair, the biggest effort they have made has been with much smarter cask selection and attention to quality. Well, depends on the bottlings, we suppose…

Glen Scotia 10 yo 'Heavily Peated' (50%, OB, +/-2015)

Still the older packaging. What we call 'Friday afternoon design', although we shouldn't brag too much about design at WF, we agree. Colour: white wine (chardonnay, says Angus, who knows his wine too). Nose: sour peat, rotting apples, lager, fermenting hay, a mix of farmy and coastal elements, and just hectolitres of brine. A coal hearth. With water: wet fabric, a little bit of dung, mud, fermenting hay… Mouth (neat): good but a little simple. Peated apples (Angus is frowning), hay and ashes, cider, perhaps a little too much limoncello, a sweet fatness… Some fried bacon as well, maybe… I don't think this one goes into subtleties. With water: it's okayish but this time there's an odd vanilla-ness that's standing in the way. Finish: medium, a bit ashy, still on sour apples. Comments: has plenty of character but does just any distillery need to make peaty? The lighter peated stocks from the same period were better, according to Angus.

SGP:446 - 78 points (Angus 79).

Glen Scotia 1991/2017 (56.5%, OB, for Edinburgh Airport and World Duty Free, cask #857, 204 bottles)

Angus knows from hearsay that this is a bourbon barrel. 210£ a bottle. Colour: light gold. Nose: some fresh oak straight away, ginger… Perhaps some new oak was involved. Then ginger cake, cough syrup, caraway, cherry wood, cherry liqueur, nutmeg, cloves, a little saltiness as well, patchouli, lime tree tea, nori, a little pinewood, some slightly mineral and farmy notes… With water: maybe some kaffir lime leaf, a gingery oakiness, sawn pinewood and other woods, white pepper, nutmeg… Mouth (neat): green pepper and candied apples, some barley sugar, mint tea… Again, the oak played an important part here, this is very modern. Sweet syrups, maple, corn, gomme syrup, notes of natural marshmallows, sweet apples, a little eucalyptus (according to Angus)… With water: candied oranges, sugared cornflakes, Golden Grahams, ginger biscuits, milk chocolate… Finish: medium, spicy, gingery, sweet, oaky. White pepper and a lot of nutmeg, perhaps caraway in the aftertaste. Comments: Angus says there should be a b****y law that says that if you've re-racked some whisky into f*****g new oak, you should say so on the label. But otherwise it isn't bad, and we're not even sure it's been re-racked, but it definitely feels like it was.

SGP:451 – 80 points (Angus 80).

Glen Scotia 16 yo 2000/2016 (57.8%, Cadenhead, Sherry Cask, 612 bottles)

Colour: amber. Nose: roasted chestnuts and gunpowder, wet earth, used matches, beef jerky, bitter oranges, some kind of sour leather (Angus says eh?), rotting coal (Serge says eh?) sulphury chocolate, fermenting hay, fumes, charcoal, diesel fumes (soon forbidden)… With water: maybe some violets, a bit of lavender, a little bit of chestnut which is quite nice, milk chocolate as well, and 'grey' truffles (the softer, cheaper ones). Gas. Mouth (neat): creamy, rich, on agave syrup, butter biscuits, bicycle rubber, struck matches, honey reduction, some ginger and even curry in the background… I wouldn't say this is light whisky. With water: more of all that with added notes of dried fish, perhaps. Hong Kong dried flatfish. Finish: rather long, thick, but with more reduced meat sauce, Bovril, beef stock, and always these used matches. Comments: a borderline too funky and dirty sherry cask. Not un-entertaining, though.

SGP:462 - 76 points (Angus 74).

Glen Scotia 15 yo 2000/2016 (50.5%, Cadenhead, Sherry Cask, 252 bottles)

A much smaller cask, which can't be bad, there's much less of it (Angus dared me to write that). Colour: amber. Nose: cleaner (which wasn't that difficult to achieve), fresher yet more earthy, greener as well, with good ripe mirabelles and pears, butterscotch as well, becoming slightly bready as well, rye bread, or pumpernickel, or malt loaf (dealer's choice). With water: toasts and melba toasts (adds Angus), rum, orange bitters, weissen beer, and thisnkind of humussy earthiness that's rather enjoyable. Angus finds kumquats and says hello to Marcel and his Spanish 'friend'. Mouth (neat): very okay, on earthy oranges, Turkish delights, almonds, dried litchis, and marzipan-filled dates and prunes. Angus gets some burnt notes, like burnt orange peel. Cardamom. With water: burnt syrups, roasted peanuts, more kumquats (hola Marcel), brown sugar, and Fanta forgotten on the hob (why would you be cooking Fanta, asks Angus who hasn't completely lost it yet). Finish: medium, caramely, with lots of nougat, coconut balls, and just a wee touch of gunflints. Comments: we both like this one much better.

SGP:551 – 82 points (Angus 81).