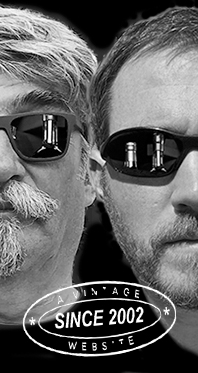 Home
Thousands of tastings,
all the music,
all the rambligs
and all the fun
(hopefully!)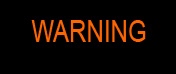 Whiskyfun.com
Guaranteed ad-free
copyright 2002-2017



We could do some Bowmoreing today, what do you think? Until dead, since there's so much new Bowmore, as well as so many interesting old ones that we haven't tasted yet. But first things first, that famous newish official called… No, wait first, the apéritif…

Bowmore 12 yo (40%, OB, +/-2016)

Because I'm often accused of only trying unobtainable whiskies. I don't think that's fair, I'm trying to taste all low-range officials on a regular basis, seriously! No, really, check the archives! And believe me, as we say in French, that is costing me. So… Colour: gold. Nose: take a little olive brine, add a little vanilla, add some smoked water, add a little lapsang souchong, add some artisan apple juice, add one oyster, and add a thin slice of banana. You have it. Mouth: really nice, really. Salted fruits, apples, pears, plums, a touch of vanilla, some cigar ashes, a wee sour side that's very pleasant (brine)… It's just that the body's a little thin, and that's the 40% vol. Finish: medium, ashy, seasprey-y. Nice finish, perhaps is there just a little too much 'US oak' in the aftertaste? You know, a plankish side? Comments: not my business, but they should do a regular 12 years old Cask Strength (do not tell me they already do).

SGP:455 - 83 points.

Bowmore 'Vault Edition' (51.5%, OB, First Release, 2016)

Without any age statement (boo!) but from a famous warehouse on Islay. This baby's supposed to celebrate 'Atlantic sea salt', which reminds us of that old rumour about barrels being rolled in the sea from the distillery to the puffers, and gathering quite some seawater during the process. Ha. Oh and the price is stoopid. Colour: pale gold. Nose: hold on, vanilla, coconut, and pineapple? I'm not getting much Atlanticness, and neither do I get a lot of peat, this is very gentle, almost shy. Nicely tropical for sure, but it reminds me a bit of Laphroaig's Select. Very intriguing, let's see further… With water: damp hessian and old ropes, damp chalk (a lot), and simply fresh plaster. Mouth (neat): well defined, salty for sure, rather mezcal-smoky, and indeed quite tropical, with some kind of guava and grapefruits. With water: careful with water, don't add too much of it, it'll kill this baby. Light brine and a little vanilla. Finish: medium, with a little American vanilla (see what I mean) and a rounded kind of saltiness. Comments: I'll tell you what, it reminds me of the first Bowmore 'Legends' from fifteen years ago. Very good, but maybe a little simple. Lighter Bowmore, despite the higher strength – although we wouldn't call it 'Bowless'.

SGP:445 - 81 points.

Bowmore 2000/2016 (59.5%, The First Editions, refill hogshead, cask #HL12312, 230 bottles)

Usually very good stuff, from one of Hunter Laing's affiliated brands. Colour: straw. Nose: a bit like listening to John Coltrane after Kenny G., if you see what I mean. Immaculately simple Bowmore, with a little earth and even some clay, but without any deadly 'tropical vanilla'. Oh well I know what I'm trying to say. With water: paint remover and plasticine, plus ashes and 'new stereo'. Mouth (neat): crisp brine, seawater, grapefruit juice, and repeat. Brine, seawater, grapefruit juice… Very simple, but not a throwaway. With water: elementary, in a good way. Perhaps a touch of passion fruit. Finish: quite long, very clean, with a little vanilla indeed, but the smoke and the saltiness are defending the temple. Comments: simply very fine, not mindboggling, but very good, in other words some excellent Netflix Bowmore.

SGP:456 - 85 points.

Rummage rummage… Perhaps another new one by Hunter Laing?

Bowmore 20 yo 1998/2017 (50%, Hunter Laing, Old Malt Cask, cask # 13301, 275 bottles)

Ah, the OMCs, do you remember the first Broras and Port Ellens? Colour: white wine. Nose: very different. This time I'm getting old tin boxes, metal polish, gherkin brine, and only a trace of coconut. It's very moderately smoky, and I'm even finding more and more vanilla fudge and light herbal teas. Chamomile, perhaps. Extremely gentle, so far. With water: the usual damp jacket and a little muddy porridge. Oh forget. Mouth (neat): this feeling of herbal tea again, with a mentholy side to it, as well as a lot of limejuice and then a massive salty smoke. That's all good, you could even call it a bit 'Hampdeny', should you be a rum freak as well. With water: perfect, smoky grapefruit juice and touches of dried papayas. Finish: medium, rounder and fruitier, but with an ashy aftertaste. You just smoked a small cigar. Comments: actually a rather ashy/smoky one. Quality's high, as expected.

SGP:456 - 86 points.

Bowmore 14 yo 2002/2016 (46%, Chieftain's, hogsheads, casks 815801-815810)

It's true that we do not try enough whiskies by Ian McLeod/Chieftain's/Dun Beaghan on Whiskyfun. A shame, really. Colour: white wine. Nose: crisp and yet a little buttery. Hay and mud and damp beach sand, then a nice flowery side (honeysuckle, then hay) and perhaps a touch of fresh litchi. Hints of earth and roots. It's all quite subtle, as often with small batch vattings of two to, say five casks. Mouth: very very good. Smoky grapefruits and salty lemons, what's not to like? As usual, there's also quite some brine. A wee burnt side as well. Over-roasted nuts. Finish: rather long, leafier, with some bitter chocolate and a sweet and sour brine. Much drier aftertaste, on old walnuts. Comments: feels a little 'official', don't ask me why.

SGP:366 - 84 points.

Bowmore 13 yo 2003/2016 (56.7%, Cadenhead, Wine Cask, refill Burgundy, 276 bottles)

Burgundy? Pure madness. That is right, Burgundy wood by the oldest independent bottler in Scotland (175 this year). Could we please know whether that was red or white Burgundy? Colour: white wine (serendipity?) Nose: little wine, and little smoke, and not a lot of Bowmoreness, rather a funny citronny smoke, and an obvious floral side, but not that from those whacky 1980s. To tell you the truth, I'm a bit lost. With water: smoked cider or something? Mouth (neat): did I say whacky? Lemons and almonds, with a wee soapy side, and an acrid ashy development. Sour apples. I'm still lost. With water: totally lost. Cider and orange juice, smoked. Or something. Finish: rather long. Razor clams cooked in wine? With wild leek? Or something like that? Comments: am still lost. A fourth dimension of whisky. Score dispensable. Roger.

SGP:455 - 80 points.

Haha. We can't leave all this at that, can we?... So a last one, but perhaps not just any Bowmore…

Bowmore 1962/1992 (43%, Moon Import)

No comments, strictly. Now the 1964 'The Birds' by Moon Import was rather immense… But ssh, let's listen to this old glory… Colour: full gold. Nose: there are theories about those tropical fruits, some saying that they used to come from the yeast they were using when it was not all yield-oriented. What's sure is that this is totally on dried figs and papayas, without the slightest hint of smoke, and that we're rather evolving around oriental pastries, angel hair, baklavas, and all that. Figs and more figs, and then even more figs. In short some glorious old spirit that's totally fig-driven, possibly because of some sherry casks that may have been involved, not too sure. So, dried figs. Mouth: aah… Ooh… It's all figs-driven indeed. Figs, and figs, and figs. And I do love figs, although this may be the most expensive fig spirit (arrak?) ever. No, really, figs, figs everywhere. Sometimes very old sweet wines get very figgy as well, I'll add, although that won't help things along. So, figs. Small ones, large ones, figs. Dried. Finish: short to medium, and guess what? All on f….. Comments: as a matter of fact, I'm a sucker for dried figs. Especially those small ones that they have in southern Turkey, and that… Oh forget.

SGP:542 - 89 points.