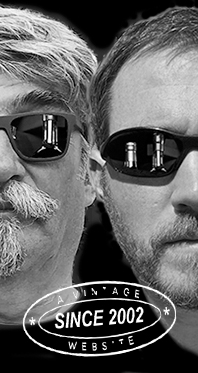 Home
Thousands of tastings,
all the music,
all the rambligs
and all the fun
(hopefully!)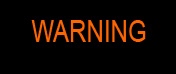 Whiskyfun.com
Guaranteed ad-free
copyright 2002-2017



Another bag of mezcal


We're going on with our remote exploration of Mexico's most celebrated spirit, starting with a variant… But remember, we're always doing all this from the POV of a malt enthusiast favouring distillate-driven spirits.

'No agave, no mezcal'. Artian Mezcal producers keep asking for support to fight the industrial tequila producers from Jalisco that are plundering the agaves in Oaxaca. >>>



La Venenosa 'Sierra Occidental de Jalisco' (42%, OB, Raicilla, +/-2015)

Raicilla is a specialty from Jalisco, in this case cultivated agave distilled in some small 'Arabo-Philippine-style' wooden still. In a way, it's to mezcal what moonshine is to bourbon, or aguardiente to rum. So it's more 'artisan'… Colour: white. Nose: wood alcohol, earth, gherkins, old olives, damp magazines, dried seaweed… This is certainly rough, but it's got a very charming side, perhaps a feeling of illegality? Mouth: weird. Sour lemons and apples, a side that reminds me of some piscos, crushed olives, white sangria, various leaves, cardboard… We're somewhere between a mezcal and a clairin, I'd say. Finish: medium, really dirty, and quite fermentary. Crushed olives and raisins in porridge. Indeed, weird. Comments: I'm a bit lost. In theory, I should love it, but I think it's lacking a backbone. And it's a little too sour and dirty – and some know I'm not afraid of dirt in my spirits.

SGP:462 - 75 points.

La Venenosa 'Costa de Jalisco' (45.5%, OB, Raicilla, +/-2015)

Another raicilla, the main difference here being that they're different agaves that grow near the ocean. Colour: white. Nose: wait, this is extremely different! Burning fir cones, pine sap, thuja wood, sauna oils, tar liqueur… This is one of the most balsamic drinks I've ever encountered. Bags of fern, some iodine, a little smoked ham… Brilliant! Mouth: brilliant indeed. Imagine some smoked ham with layers of lapsang souchong tea, cured in pine liqueur and then coated with coal tar… This is a first, we're actually far from mezcal (my bad, apologies). Finish: long with, there, olives, both black and green! Bags of ashes in the aftertaste, with some lemon and a drop of vinegar. Comments: I think you should try to try this thing, really.

SGP:364 - 86 points.

Alipus 'San Baltazar' (47.4%, OB, mezcal, blanco, 1150 bottles, +/-2015)

I think this is espadin. Former bottlings of San Baltazar didn't quite convince me, I thought they were very sweet… Colour: white. Nose: no no no. Raw, spirity, and without much agave-iness. This could be cherries, or apples, or plums. Struggling a lot after the latest raicilla. Which, agree, is very bizarre, let's check the palate… Mouth: a feeling of sugar, some soft fruits, papayas, bananas… It's really lacking definition and resolution, which is extremely surprising given the very high reputation of Alipus. Weird notes of crème de menthe, rather out of context. Finish: medium, raw, sugary. Comments: not sure what happened here. Too sweet for mezcal (and for me). Reminds me of white Havana Club, which is the last straw.

SGP:642 - 65 points.

Marca Negra 'Espadin' (50.3%, OB, mezcal, +/-2015)

This should be excellent and it is a lovely bottle. Remember, espadin is the main cultivated kind of agave in Mexico. Colour: white. Nose: this is not quite an olive-y mezcal either, and I do find it sweet and rounded again, but I do enjoy these guavas and this feeling of smoked seawater poured over burnt cake. With water: olive brine up, sweetness down, all fine. Mouth (neat): all set up, all good. Aquavit, brine, some gin (I know everybody on this planet is making gin these days, but gin remains largely unknown at WF towers), a little earth, a little cough syrup, and a little liquorice. With water: some syrup? Agave, I'd wager. Finish: medium, a tad thick and oily (I'm dead sure they wouldn't have added glycerin, this is not latino rum). Comments: largely very good, if a little wee bit sweetish for me.

SGP:542 - 80 points.

Eterno 'Añejo No.1' (40%, OB, mezcal, +/-2016)

Espadin agaves from Oaxaca, aged for two years in bourbon wood. Sadly, it's said to be 'super-premium', words that rather stink and kill in these days of rampant overpackaging. But let's see… Colour: white wine. Nose: fine. Lemon, earth, olives, brine, and only a little vanilla. Nice green grassy smoke, this is better than 'super-premium' so far. Mouth: it's fine, really, it's just that coffee/vanilla and agave/olive don't tango too well in my opinion. An unnatural alliance in my book, just as unnatural as, say peat and nebbiolo. There. Finish: medium, fine, with a little caramel, vanilla, and coffee. Comments: could have been much worse. Nah, forget about the mezcals añejos, the whites/jovens rule…

SGP:552 - 78 points.