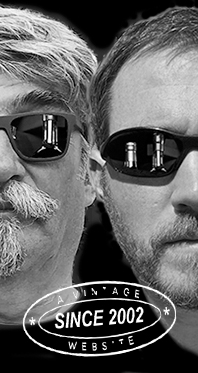 Home
Thousands of tastings,
all the music,
all the rambligs
and all the fun
(hopefully!)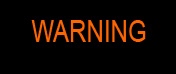 Whiskyfun.com
Guaranteed ad-free
copyright 2002-2017



Another set of official Dalmore

The epitome of an old-school brand (I mean, distillery). Are we in the 1960s? 1980s? 2000s? Is timelessness an asset as far as whisky's concerned? Does anyone else in whisky keep using stags heads and matching ties and handkerchiefs?… Oh and sorry about some of the pictures' colours, these are publicity shoots and I believe aliens make them...

Dalmore 'King Alexander III' (40%, OB, +/-2017)

I haven't tried this royal NAS since, ahem, 2008. Colour: deep gold. Nose: lovely, really lovely. Dalmore's trademark oranges, Jaffa cakes and figs are playing first fiddles, with only minor touches of chocolate and then more and more citrus, around pink grapefruits. Whiffs of chamomile and lime tea too. Mouth: deliciously old-school, full of marmalade, heather honey, gianduja, café latte, sticky toffee pudding… The only problem here, and it's a big one, is the low strength that makes it nosedive after thirty seconds in your mouth. Great arrival, good middle, and… Finish: a short finish, sadly. Chocolate and tea. Comments: this is what I had written in 2008, 'I don't want to insist too much, but this would certainly benefit from a few more percents of alcohol'. Things haven't changed.

SGP:541 - 84 points.

Dalmore 25 yo (42%, OB, +/-2017)

I had just loved the first batch of this Dalmore (WF 90). There. Colour: golden amber. Nose: a few whiffs of pencil shavings at first, but those are soon to vanish in the air, leaving room for a complex kind of jam, with blood oranges, a touch of caraway and clove, a curious metallic side that works very well, peonies and lilies, chocolate and tobacco, perhaps a little tamarind… A great nose indeed. Mouth: it's incredible how 2 extra percents can make all the difference. Very satisfying arrival, with notes of incense and sandalwood, then Szechuan pepper, raspberry ganache, morello cherries, and a handful of roasted pecans. Really very 'Dalmore'. Finish: medium yet rich, with some treacle, honey, marmalade, and candied cherries (in kirsch). Comments: it's not that I wouldn't change my mind, but indeed, I'm very fond of this ultra-classic 25 years old.

SGP:651 - 90 points.

Dalmore 40 yo (42%, OB, 2017)

This new Dalmore was bottled to celebrate Richard Paterson's 50th year in the industry. It's not cheap (7,000€) but it's as much in Baccarat as Macallan is in Lalique, and you could always present your old auntie Theresa with the decanter once it's empty. And hey, it's got an age statement, and it was matured in ex-Bourbon casks for 30 years, before spending 7 years in Sherry butts and then 3 years in first-fill Bourbon barrels. That's a lot of costly handling! Colour: rich amber. Nose: a lot of butterscotch and bonfire toffee at first, with less freshness than in the 25, and then surprising notes of 'dark' rum, molasses, and wood varnish, followed with quite some pine resin and thuja wood. Perhaps two drops of turpentine. Mouth: starts fresher this time, with the usual oranges and marmalade, then we have drops of Cointreau and raspberry liqueur, then strong herbs, making it almost Jaegermeistery (I know, I know). Rather bittersweet. Finish: medium, on speculoos and bitter coffee, with pepper, caraway, cloves, Seville oranges and sour apples in the aftertaste. Comments: I like this one a lot as well, naturally, but I'm not totally fond of its rather heavy woodiness on the palate.

SGP:461 - 87 points.

Dalmore 20 yo 1996/2017 (45%, OB, Port pipe finish)

Three years in Port pipes, this could be heady and heavy, let's see… Colour: amber. Nose: rather different this time, starting with notes of old wood, old cellar, flints, gravel… Behind that, a lot of ground coffee and dark chocolate, and only then a few touches of blackcurrants, damson plums and raspberries, rather as jams. Some toffee as well. Mouth: liqueur-filled chocolate, Port indeed (it really feels but does not clash at all, h.u.r.r.a.y), hints of clay, prunes, gingerbread, fresh marzipan, more prunes, even more prunes… Actually, we could be in Gascony! You know, armagnac… Finish: rather long, jammy but well-balanced, with some honey sauce and triple-sec. Tofee. Comments: like it quite a lot and it's not even too thick. Neither is it too Porty.

SGP:651 - 87 points.