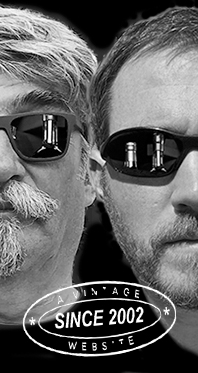 Home
Thousands of tastings,
all the music,
all the rambligs
and all the fun
(hopefully!)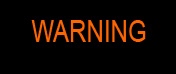 Whiskyfun.com
Guaranteed ad-free
copyright 2002-2017



Ardbeg and Ardbeg and a kind of Bonus

Would this be a proper whisky blog without a few Ardbegs every once on a while? Today we'll revisit an old quite-favourite and tackle a newish indie. Because, you know, it's Ardbeg.

Ardbeg 15 yo 2001/2016 (47%, Dun Bheagan, casks #256, 258, 380, 682 bottles)

I find it interesting that Ian MacLeod would vat three casks and sell the end result for a not-that-crazy-price. Still, 180€ a skittle… Colour: straw. Nose: it's a rather simple and lightish Ardbeg at first nosing, but there's nothing wrong with that. Bitter almonds, hessian, sea air, clams, tarry ropes, and plenty of kelp. Really, it's rather simple, but it does the job. Mouth: very good, with some tarry lemons and always this feeling of smoked marzipan, but it tends to become sharper and brinier, it's becoming almost a cocktail with lemon juice, gherkin juice, and smoked water. Again, it's rather simple, but it's got this dry and ashy backbone that's nowhere else to be experienced on Islay. Right, perhaps at the Indian restaurant in Port Ellen, what's the name again? Right, Maharani, are they still active? Certainly hope so… Finish: medium, salty, olive-y, and almost mezcaly. Did you ever spot agaves on Islay? Comments: one Ardbeg that's rather brinier, ashier, and more 'gherkiny' (please don't shoot, Ed) than others. A minimal oak impact, that's good.

SGP:367 - 87 points.

Ardbeg 'Corryvreckan' (57.1%, OB, +/- 2016)

Corryvreckan, even if it hasn't got any age statement (boo!), is one of the whiskies I should try to follow on a more regular basis. Mind you, last time I tried it, that was in 2014 and it was a 2012 bottling (WF 90). What's good is that while, according to some, 'you could make any whisky just anywhere', this baby, last time I checked, was still carrying 'a sense of the place'. Colour: deep gold. Nose: I'd swear they pushed the US oak. This reeks of plankish vanilla and sawdust at first nosing, and you have to wait for a few seconds before you may experience more Ardbegness. Tarry ropes, smoked almonds, old hessian, sea air, cider apples… Everything is slowly falling into place, but that wasn't obvious. Mixed feelings… so far… With water: simple. Water doesn't add much. A little varnish, perhaps. Mouth (neat): of course it's quite good. Smoky lemons, marzipan, and kippery ashes. Right, ashy kippers. It's just that it's very simple and at this point, you would think it's barely five years old. With water: hello? Planet Earth? What happened? Sawdust, ashes, and a little salt. That's not quite enough. Finish: medium, ashy, and sawdusty. Rather unpleasant. Comments: where is my beloved Corrywreckan? This is some pretty soulless peaty/oaky whisky. Plus, horseshoes are better swimmers. The Dun Bheagan, which wasn't a show frog, was much, much better in my opinion. What's sure is that I won't swap a case of this for one bottle of Ardbeg Ten!

SGP:347 - 75 points

(out of Christian charity and because I love the distillery and its people).

Bad bad mood at WF Towers… the whisky world seems to be falling to pieces… Corrywreckan! Perhaps shall we find some relief in some newer cat such as this one. You may call this a desperate attempt if you wish…

Ailsa Bay (48.9%, OB, +/-2016)

After all, it starts with an A, doesn't it. And the malted barley was peated to 21ppm, apparently. This is Aisla Bay's first release, it seems. William Grant's Roseisle, you know. Colour: straw. Nose: pears, coal smoke, porridge, boiled ham, smoky lapsang souchong. A smoker's jacket. That is pretty all. Perhaps a little uninteresting, but I can't find any obvious flaws. I'm thinking of some aguardientes. Mouth: extremely simple and very one-dimensional, but yeah, it's not ugly, it's just very ashy. Porridge from Porridge's, some gingery oak, and a few bready flavours. Some virgin oak involved? Finish: medium, sweet, cinnamony, gingery, and ashy. A feeling of smoked pears. Comments: feels immature, and as always, more oak just cannot make up for the lack of ageing (yeah, time). At some point any taster should wonder if he/she would actually drink what he/she's tasting. The answer here is probably not. An anecdotal bottle in my opinion, I can't see who would sip this while listening to Mozart. Or even to poor Mariah Carey.

SGP:456 - 70 points.