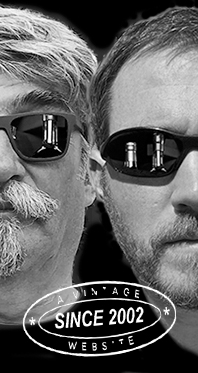 Home
Thousands of tastings,
all the music,
all the rambligs
and all the fun
(hopefully!)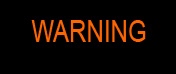 Whiskyfun.com
Guaranteed ad-free
copyright 2002-2017



Benromach whisky and wines

G&M's small Benromach Distillery has been at the forefront of 'characterisation' as far as malt whiskies are concerned and individuality is probably one of a brand's main assets today. Now as much as their young 5-10-15 have been a lot to my liking, I've never been a huge fan of the wine finishings, but that has nothing to do with the distillery. It's just a style I'm not too keen on. Anyway…

Benromach 10 yo (43%, OB, +/-2017)

We'll do this quickly, since we're trying the 10 almost every year just to 'follow' it. Yeah, any excuses… Colour: pale gold. Nose: yeah, shoe polish, yeah, plasticine, yeah, seawater and diesel oil, yeah, soy sauce and leather, yeah, bone-dry Madeira… Mouth: smoked tea, bitter oranges, salted fish, tobacco, grapefruit, ale… This is what I'd call having substance. Perfect body and style. Finish: long, salty, leafy, with some fresh walnuts. Comments: Benromach is approaching Springbankness if you ask me. Yeah I've already seen a map of Scotland. Brilliant 10, actually a must.

SGP:463 - 88 points.

Benromach 2009/2017 'Sassicaia' (45%, OB, 8000 bottles)

Only a finishing. Scottish malt finished in Italian red wine that's mimicking Bordeaux, what could go wrong? Colour: rosé. Nose: the 10 over this one, for sure, although the wine remains kind of discreet, as if this wasn't integrally 'Bordeauxblended'. Earthy and leafy, with a wee gingery side that hints at French oak. Walnuts and Madeira again, perhaps. Mouth: rosehip tea, green pepper, leather, ginger, and indeed raspberries and cassis. Bitter oranges. A sourness in the background. Finish: rather long, a little saltier, and probably a little better then earlier batches, perhaps because of some lower wine impact. Smokier aftertaste. Comments: it does go down, but the 10 anytime.

SGP:453 - 78 points.

Benromach 2007/2016 'Hermitage' (45%, OB)

A baby that's spent thirty months in Hermitage, so basically in syrah casks from the northern Rhône valley. Now nobody tells us whether it was red or white Hermitage, since they make both. Let's hope it was white (so not syrah, are you following me?)… Colour: gold, not pinkish, so perhaps white indeed? Nose: ooh gunpowder and used matches! Then cracked pepper and new leather. Then rubbed orange skin and – the power of mind, probably – botrytis. It's all rather dry. Mouth: gingery and peppery, with bags of Seville oranges as well. Very bizarre. Then rather sour cherries, which doesn't obligatorily hint at red Rhône. Finish: medium, peppery, gingery, and indeed quite cherry-like. Earthy aftertaste. Comments: probably red, in fact. Very different from the Sassicaia, but in the same league for me.

SGP:463 - 78 points.

Benromach 1975/2017 (49.9%, OB, refill American hogshead, cask #3434, 162 bottles)

Some ultra-classic old Benromach. This might be like gazing at a Caravaggio after two things by Jeff Koons. Colour: pale gold. Little oak influence, I'm guessing… Nose: fresh white asparagus (we're already in high season) and homemade custard – which suggests more active wood – then ripe yellow and white fruits, especially vine peaches and mirabelles. In the background, rather a little earth, a wee bit of kumquat, and drops of cough syrup and camphor balm. I find the whole subtle and elegant, this is an old lady. Mouth: some old lemony oak – if you see what I mean – at first, then rather Thai spices and menthol cigarettes (like). All that on a bed of artisan marmalade, with a little caraway, nutmeg, and cloves. A little sour chlorophyll as well, which is extremely nice in this context. We've got a French brewery that's flavouring their beers with mint leaves, and indeed this reminds of those. Except that this old Benromach is ten times better (IMHO). Finish: medium, subtle, superbly floral/herbal. Honeysuckle and quite a lot of orange blossom water. A sappy side in the aftertaste. Old pine liqueur that got dry. Comments: some exceptional old Benromach, to which the old oak was an asset. Integrally. Very subtle and supremely elegant.

SGP:472 - 91 points.