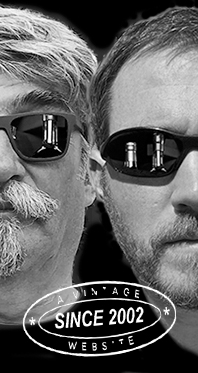 Home
Thousands of tastings,
all the music,
all the rambligs
and all the fun
(hopefully!)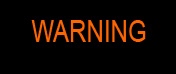 Whiskyfun.com
Guaranteed ad-free
copyright 2002-2017



Bladnoch in the spotlight

An earlier session I did a few months ago had been quite disastrous, so I thought we should consider working through this issue once more. Especially since we haven't even tried the newish OBs yet.

Bladnoch 'Samsara' (46.7%, OB, 2017)

Is this strange bottle a nod to Guerlain? Or should we reach nirvana with this wee NAS that's supposed to be 'luxuriously smooth', according to the label? What's a bit scary is that it was partially matured in Californian red. California, sure, red wine, no! But enough with prejudices, you never know… Colour: pale gold, not pink. Good. Nose: really not very Bladnochian, as instead of citrus, barley and wild flowers, I'm rather finding muesli and crushed strawberries, then sour porridge and artisanal cider. One pink marshmallow, one prune. Mouth: there is this citric start that's rather Bladnochian indeed, also sweets and blackcurrant buds and leaves, as well as a bit of green pepper. The Californian red speaking out, I'd wager. Pink peppercorns, then blood oranges. Finish: medium, spicier. Wine gums and black pepper. Comments: I find it a little strange that they would have used red wine for a re-launch. I'm sure the distillate inside's more interesting. Fair, though, but we haven't reached nirvana yet…

SGP:551 - 76 points.

Bladnoch 15 yo 'Adela' (46.7, OB, 2017)

This one was 'oloroso cask matured'. Colour: gold. Nose: struck matches, soot, brake pads, old walnuts, roasted chestnuts, supermarket balsamic vinegar, beef jerky, and then a lot of rosemary and thyme. More and more vinegar – while sulphur should have kept the casks clean and fresh. It's only after a good five minutes that things improve a bit – or that you got used to those unlikely notes and your brain starts to filter them out. Nice(ish) notes of old oloroso and crushed pine needles. Mouth: not too bad, peppery and very walnutty… No, wait, it gets astringent, with some bitter almonds and those very old walnuts that you still had in the cellar. A touch of green peat, where does that come from? Very bitter chocolate. Finish: quite long, acrid, very peppery, with some cardboard and clove. Comments: which one did I like best? A difficult decision, and a cruel dilemma, Emma.

SGP:362 - 76 points.

That's enough, dear IBs, the floor is yours…

Bladnoch 1992/2013 (51.9%, Malts of Scotland, sherry hogshead, cask #MoS13038, 156 bottles)

They had a good 1990 the year before. Colour: pale gold. Nose: one of the wacky ones again, but there's more action. Sour apples, yoghurt sauce, turnips, bags of pine needles, and a nice humussy, earthy side. Rotting leaves. Whiffs of sour wine as well. I know it doesn't sound any better than the OBs, but believe me it is. With water: marzipan, orange juice, and cornflakes. sour cereals and more humus. Mouth (neat): ah, this is completely different. Candyfloss and wine gums, plus mum's orange syrup. Well, any mum. Some wax, some pepper and some Schweppes, this is not extremely Bladnoch but it works. With water: gets much drier, with some very malty brown beer and some coffee. Finish: medium, dry, with some coffee and fruitier notes in the aftertaste. Very ripe cassis. Comments: a whole different league, even if this baby was a tad 'uncertain' as well, in my humble opinion.

SGP:451 - 84 points.

Bladnoch 26 yo 1990/2016 (48.5%, Archives, barrel, cask # 30336)

We know these batches could be top notch, but let's double-check that. For our common cause! Colour: pale gold. Nose: when sourness can be perfect. Many sour fruits, gooseberries, plums, whitecurrants, some mud, some chalky porridge, some freshly crushed mint, and bags of freshly cut grass. The lawn is clean! Mouth: really very good, and very Bladnochian this time. Lime and mint, with a wee medicinal side. Brushing your teeth with clay. More bitter herbs in the background. And wheelbarrows of grass. Finish: long, really bitter. Artichoke cordial and grass juice. Love this. Comments: top clean Bladnoch this time, well in the style of some much older bottlings.

SGP:461 - 89 points.

Bladnoch 26 yo 1990/2017 (49%, Cadenhead, Authentic Collection, bourbon hogshead, 246 bottles)

Colour: white wine. Nose: a funnier one again, with some sour fruits and certainly quite a lot of unusual aromatic herbs, plus massive notes of marzipan and gingerbread. Where do those come from? Some kind of lemon curry, Thai basil, and a lot of sour dough. This baby's got something to tell us, let's see!... Mouth: indeed, it's a 'wacky' Bladnoch again. Paraffin first, then lemon and lime, then some kind of forgotten medicine. Antique mouthwash and pre-WWII hygienic liqueurs, I would say. Pinesap, fir liqueur, notes of rosewater-flavoured pastries, Turkish delights… Quite a ride, and it all works, even if there's this fragile equilibrium at times. And hey, notes of tinned sardines in Bladnoch!? Finish: rather long, and cleaner, fruitier, and easier. As if it wanted to make amends. Very hoppy beer in the aftertaste. Comments: very funny, very entertaining, and very good. Just not very orthodox.

SGP:461 - 86 points.