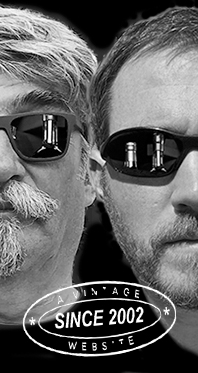 Home
Thousands of tastings,
all the music,
all the rambligs
and all the fun
(hopefully!)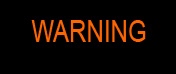 Whiskyfun.com
Guaranteed ad-free
copyright 2002-2017



Bruichladdich, two OBs vs. two IBs

Indeed, Bruichladdich is on again. I'm particularly happy about the fact that none of these babies has been finished/flavoured with wine.

Bruichladdich 8 yo 'The Laddie Eight' (50%, OB, +/-2016) Is eight the new ten on Islay, after Lagavulin's own? Better an eight (or a seven, six, five, four, three, t… not) than an NAS. Apparently, no wine's been harmed in the process. Colour: straw. Nose: crisp and citric are the keywords, with some yellow melon and some grapefruit, before lighter, more floral notes emerge, such as honeysuckle and buttercups. Those would come together with a right amount of vanilla. I find this very Bruichladdich. With water: gets rounder, as expected. More creamy vanilla and fresh pastries. Mouth (neat): totally coherent, actually even more citrusy and globally citric. Perhaps even a little extreme as far as bitter and sour citrus is concerned, we're almost biting into lemon peel. Young northern sauvignon blanc. So much for avoiding wine wood! It's also very grassy. With water: once again water polishes it, and lets the traditional melons come out. More lemon flesh than peel. Finish: medium, grassy, tense, zesty. Comments: I think it needs water. Well, they could have bottled it at 46% right away.

SGP:561 - 83 points.

Bruichladdich 10 yo 'The Laddie Ten Second Edition' (50%, OB, 18000 bottles, +/-2016)

I so enjoyed the first edition at 46%! I was even at the distillery when the very first bottled came out of the bottling line. I remember a nice party ;-). Now, it seems that some French wine casks have been in use this time… (I was wrong once more). Colour: pale gold. Nose: we're not very far from the 8, this is just a notch rounder and fruitier, and perhaps more coastal as well. Sea air, melons, dried fruits (a few raisins), a touch of earth and blond tobacco… What's really nice is that peaches, citrons and tangerines are coming out, and perhaps even spearmint. With water: a lovely fresh grassiness comes on top. Mouth (neat): very very good. Bright, fruity, easy but not dull, citrusy but not exactly tart, with perfect touches of honey and agave syrup. A little pepper, most welcome as well. With water: sultanas, melon jam, apples, and more fresh maltiness. Vorsicht, it goes down very easily. Finish: medium, a tad spicier, and that's the oak speaking. Leafy pepper. Comments: definitely a bottle to have, a style of its own. And hurray, I didn't find any wine as such, so it was probably refill wine wood.

SGP:651 - 87 points.

Bruichladdich 23 yo 1993/2017 (47%, Cadenhead, Authentic Collection, bourbon hogshead, 228 bottles)

Last year's 22 yo had been excellent. Colour: white wine. Nose: less polished, starting with some varnish and some nail polish remover, which is something that was to be found in many 'natural' Laddies from that era in my short experience. Once those notes have vanished, you'll rather find fresh marzipan, the usual melons, peaches, a little green tea, and some kind of gooseberry-and-lemon juice. Mouth: super good! Fresh and fruity, with touches of lavender sweets, citrons, custard, melons again, and some kind of mentholed peaches. Plus a lot of sweet barley, perhaps even sweet maize. Finish: medium, clean, rather fruit-salady, with drops of barley syrup and a little artisan cider. Green tea in the aftertaste. Comments: the age doesn't feel much here, the cask was probably quite lazy, which gave a bigger voice to the relatively shy distillate (at that time).

SGP:551 - 87 points.

Bruichladdich 26 yo 1990/2017 (47.3%, Liquid Treasures, bourbon cask) There's a statue from Angkor Vat on the label. Why, I couldn't quite tell you, but it's true that stag heads and wild salmons are a déjà vu… Colour: white wine. Nose: this is not the same vintage as that of WM Cadenhead's, but the whiskies are extremely similar. First touches of varnish and bubblegum, then melons, light honey, peaches, and soft citrus. Impeccably fresh and fruity. Mouth: same comments. A touch of coconut as well, over peaches, melons, and all that jazz. Finish: nutshell, same. Comments: both IBs were almost interchangeable, and indeed, both were very fresh, fruity, and good.

SGP:551 - 87 points.

Three 87s in a row, mind you! More Bruichladdich soon on WF.