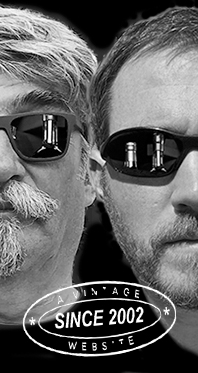 Home
Thousands of tastings,
all the music,
all the rambligs
and all the fun
(hopefully!)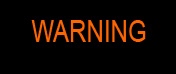 Whiskyfun.com
Guaranteed ad-free
copyright 2002-2017



Bunches of Bunnahabhain – part five

| | |
| --- | --- |
| | This humble little session to the memories of Dr. Jim Swan and Maestro Silvano Samaroli. R.I.P. |

Bunnahabhain 2006/2016 (43%, Gordon & MacPhail, MacPhail's Collection)

Not the popular 8 years old by G&M, this one, and it's not a peater this time. Colour: straw. Nose: a bright, slightly orchardy/acidic nose, full of cider apples and green pears, with a background rather on ale and damp crushed chalk. Mouth: sweet, grassy, and chalky, with a little burnt malt in the back. Plums and more apples, more ale, and certainly some Ovaltine. Chicory. Good body at just 43% vol. Finish: relatively long, and very malty. Roasted nuts, chestnuts, more malt… The aftertaste is a tad more bitter, as often. Bitter beer. Comments: a very malty young Bunnahabhain, good for showing to your friends 'what's the taste of malt'.

SGP:451 - 83 points.

While we're doing young ones…

Bunnahabhain 11 yo (55.4%, Cadenhead for Dugas, France, Small Batch, 2017)

Colour: white wine. Nose: it's almost-new make, but that's nice when that new make is, well, nice. Coal smoke, ink, clay, and lime, with a little sea air. Simple pleasures and a mezcaly side that we always enjoy. With water: iodine and ozone everywhere, then wet fabric and damp beach sand. Mouth (neat): a creamy, sweet and lemony peat, zesty and very clean, with touches of jelly babies, Haribo style. And lemon-flavoured! With water: very good, well-chiselled, slightly fattish (think smoked salmon) lemony peat. Finish: long, and almost totally salty-lemon-driven. Comments: perfect spirit, we're in the same league as the best mezcals and tequila jovens. Huge quality/age ratio.

SGP:457 - 90 points.

Bunnahabhain 14 yo 2002/2016 (51.6%, Claxton's, hogshead, 305 bottles)

Colour: white wine. Nose: another nice nose, rather on butterscotch crushed with limestone, then custard, barley, brioche, and fresh sponge cake. No peat this time, it's soft as young Glenlivet. With water: the limestone comes to the front of the stage, like when Keith does a solo (what?) Mouth (neat): indeed, malt drink, cake, croissants, praline, pistachio halva, and a chalky side. Love all these pistachios that are coming out. In fact that chalky side makes it all taste like macadamia nuts. With water: takes water extremely well. More Macadamia nuts. Finish: medium, and really cake-y. Hazelnuts, and perhaps 'ideas' of Mars bars. I apologize. Comments: super good, once again.

SGP:441 - 86 points.

Bunnahabhain 18 yo (46.3%, OB, +/- 2016)

Last time I tried the 18 – excuse me, the XVIII – that was still a 43%-version. But they've upped their game… Colour: pale gold. Nose: ooh, shoe polish! Something that I always enjoy a lot, reminds of both the best Alsatian rieslings and my time as a corporal in the French army (when we still had conscription). So shoe polish, then menthol, then nuts roasted with mint and honey, then a kind of lemony sea breeze. Yes, oysters and lemon, and finally, cigar boxes and sandalwood. Even balsa wood, remember when we were building those wee planes? Mouth: very, very good, they've upped their game indeed. Chestnut purée again, carrot cake, walnut wine, tobacco, and guess what, the same pistachios as in the Claxton's. Some sides remind me of the early official 12s, those were superb. Finish: medium, and just perfect. Chestnut cake with drizzles of lemon juice and pinches of sea salt. Love the maltier and oloroso-ier (hey!?) aftertaste. Comments: I wouldn't say it's a surprise, since back in 2009, I had thought the 18 at 43% vol. was worth 88 points. But you're really worth this one, as they say at L'Oreal's.

SGP:351 - 90 points.

Bunnahabhain 26 yo 1990/2016 (51.1%, North Star Spirits, bourbon hogshead, 274 bottles)

Pretty impressed with everything North Star Spirits have bottled so far. And the name always reminds me of that wonderful song by Annie Haslam and Renaissance, Northern Lights. Colour: straw. Nose: oh it's one of those fresh minty, malty, and lemon-grassy ones. Sea air, fresh rhubarb, ale, lemon marmalade, a wee touch of camphor… Not a throwaway in the bunch. With water: few changes. Perhaps more damp chalk, but that's what often happens. Touches of overripe apples, or artisan cider. Mouth (neat): totally excellent, and totally in keeping with the nose. Malted and mentholated lemon juice with drops of seawater and grass juice thrown in. I'm even finding a Clynelishy side to it, which isn't normal, must be me… With water: like when you're cutting a pink grapefruit and you're licking your knife afterwards (time to say night-night, S.) Finish: crystalline, malty, lemony, and always with this salty touch in the aftertaste. Comments: wonderfully spirit-driven. When you think of those big fat stills…

SGP:551 - 90 points.