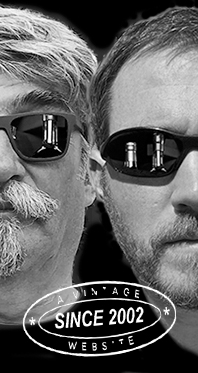 Home
Thousands of tastings,
all the music,
all the rambligs
and all the fun
(hopefully!)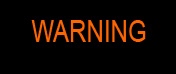 Whiskyfun.com
Guaranteed ad-free
copyright 2002-2017



Bunches of Bunnahabhain – part quatro

Yes we're going on, but this time we'll try to sneak some officials into the session…

Bunnahabhain 'Eirigh Na Greine' (46.3%, OB, +/-2016)

The name alone explains why telemarketing doesn't work with whisky. Besides, some red wine casks have been used here, so, caution is requested… Now we've already tried an earlier batch (WF 72) but maybe did they improve the recipe? Oh and it's also one of those former travel-retail exclusives. Colour: gold. Nose: rough and grassy, slightly feinty, with growing notes of 'spicy spices' such as nutmeg (huge) and then more cloves and juniper from some seemingly very active oak. Some toffee too. Feels a little immature to me. Mouth: very oak-driven indeed, despite a pleasant honeyed arrival. A creamy bitterish development, with bitter herbs, green pepper, and quite a lot of bitter marmalade. Finish: rather long, a tad sugary now (raspberry sweets), but also pretty bitterly spicy. Comments: one more point because I'm in a jolly good mood.

SGP:561 - 73 points.

Bunnahabhain 'Ceobanach' (46.3%, OB, +/-2016)

More NAS, more unpronounceable names. I would never dare go into a whisky shop in Scotland and ask for this bottle, I'm sure they would shriek with laughter. Colour: straw. Nose: it's a peater, and a nice one at that. Very simple, it seems, but what it does it does well. Garden bonfire, burning kelp, tincture of iodine, and allspice powder. Mouth: starts sweet and spicy and smoky, with touches of lemon marmalade and quite a saltiness. Then white pepper and vanilla, a combo that's quite simple, but that works. Relatively mild. Finish: medium, rounded, ashy, smoky and citrusy, with again a pleasantly salty aftertaste. Comments: another one that's rather simple (youth?) but that's very nicely balanced. A very good introductory peater for your new guests.

SGP:555 - 81 points.

Bunnahabhain 26 yo 1989/2016 (45.9%, Cadenhead, Authentic Collection, bourbon hogshead, 246 bottles) Colour: white wine. Nose: much fresher and more complex, without any dominant spiciness from the oak this time. Probably 'very refill', which the colour already suggested. Red currants and gooseberries, raspberries, then more malted barley and custard. It's the freshness and the lightness that are most pleasant here. Mouth: really very fresh indeed. Same fruits, even kiwis, with a wee feeling of mojito and a once again, a touch of salt. Hold on, that would be a margarita then… Finish: a very lovely fruity finish, on some syrup from some tinned fruit salad, and more orange juice in the aftertaste. Comments: one of the best swimming pool whiskies. Not for the fireplace! Goes down extremely well.

SGP:641 - 87 points.

Bunnahabhain 27 yo 1987/2014 (49.8%, Sansibar/Spirit Shop Selection, sherry cask)

It's always funny to see these samurais on Scotch whisky labels. Now I'd add that I'm finding them rather beautiful. Colour: gold. Nose: a very lovely sherry, rather around chestnut cake and purée, natural vanilla (pods), heather honey, milk chocolate… Before it rather tends to go towards mentholy herbs, wormwood, fennel, perhaps chervil… Mouth: excellent, rather powerful, very fruity (there are many, kiwis, tangerines, fresh almonds…) and becoming surprisingly smoky, but that's not totally uncommon with those vintages. I also enjoy how it goes back to chestnut purée. Finish: rather long, a little maltier and more chocolaty again. Perfect citrusy/salty aftertaste. Comments: simply superb, with a great complexity. It also loves water.

SGP:552 - 90 points.

Bunnahabhain 28 yo 1988/2016 (51.3%, Single Cask Nation, refill oloroso hogshead, cask #7403)

Colour: straw. Nose: wait, some peat-like notes that aren't smoky, that's not very common. What's amazing is how this baby travels throughout both the fruit and the spice departments, while keeping perfect balance and freshness. Lovely hints of manure and farmyard, perhaps even Islay mud and Cuban cigars, and bags and bags of fruits starting to ferment. Which is rather magnificent, mind you. Band-aid and a little antiseptic. Mouth: once again it starts rather peaty (did some re-racking take place?) and goes on with many fruits, chiefly citrus (say pink grapefruits) before it becomes more herbal. A little myrtle, perhaps? An earthy side as well, always welcome. Roots. I'm really fond of this palate. Finish: long, superbly fresh and citrusy, with a very lovely herbal side (dill?) and then more coastal touches. Oyster juice? Comments: this bottling for America is really impressive. Love both the freshness and the full body, we're almost in Meursault. Quite. I know, forgot to add water.

SGP:562 - 91 points.

Indeed Bunnahabhain can be extremely versatile!