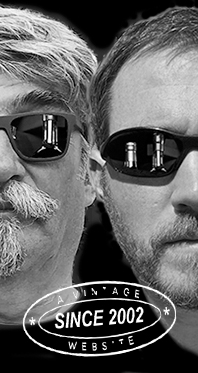 Home
Thousands of tastings,
all the music,
all the rambligs
and all the fun
(hopefully!)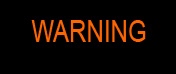 Whiskyfun.com
Guaranteed ad-free
copyright 2002-2017



Bunches of Bunnahabhain – part zwei

Actually, we have so many Bunnies yet to taste, that we could do this in a totally disordered fashion. Could be funny, let's see…

Bunnahabhain 28 yo 1987/2015 (48.6%, Maltbarn, sherry cask)

Colour: straw. Nose: most probably refill. It's a grassy, mineral and slightly leathery sherriness that we're experiencing, bordering on light, earthy peat. I'm also finding papers, not obligatorily old ones, as well as a little honey and tarte tatin. Mouth: much fruitier than expected, around apple compote and squeezed oranges, before more greenness kicks in again, green tea, bitter almonds, green oak… It's very good but it's not one of those round and luscious old Bunnahabhains. Finish: medium, even grassier, and slightly salty. Quite a lot of nutmeg from the oak, also bitter walnuts and almonds. Comments: goody good, but perhaps not greatly great. A little shy, perhaps.

SGP:361 - 85 points.

Bunnahabhain 28 yo 1988/2016 (44%, The Nectar of the Daily Drams, 10th Anniversary)

Colour: deep gold. Nose: a much more honeyed old Bunnahabhain, with bags of dried flowers (chamomile), honeysuckle honey, sponge cake, and then a little mint, most probably from the cask. Very easy, very engaging. Mouth: really very good, starting with dried figs and dates, and going on with some earl grey tea, as well as something slightly drying, or say cinnamon-led. Nice touches of tangerine marmalade and soft pepper, also elderberry spirit. All that is very fine. Finish: medium, drier yet not drying, with more oak spices. Cinnamon and orange cake. A grassy kirsch eau-de-vie in the aftertaste. Comments:

SGP:551 - 88 points.

Bunnahabhain 44 yo 1968/2013 (41.2%, Glen Fahrn Airline, refill oak, No.14)

Probably one of the oldest, if not the oldest Bunnahabhain I've ever tasted. Colour: full gold. Nose: yes! No weakness, no over-woodiness, rather a superb herbal/fruity development, between many teas and fruits (you kid me not?) Verbena, overripe apples, fresh mint, praline, brioche, kugelhopf, then something more tropical, mangos… Isn't it funny that in the 1960s, and as we've found out several times already, Bunnahabhain was sharing some traits with Bowmore? Mouth: this almost very old cognac! Superb peaches stewed in mint sauce and served on some kind of cake, with hints of oriental pastries (orange blossom and honey) and almond biscuits. Some precious black tea. Finish: medium, amazingly fresh, and just a tad oaky now, which is totally normal at 44. Tobacco and soft spices, a drop of Chartreuse. Comments: there, on the podium. Mind you, forty-four years.

SGP:561 - 90 points.

Bunnahabhain 34 yo 1980/2014 (46.6%, The Single Malts of Scotland, sherry butt, cask #847945, 257 bottles)

Colour: gold. Nose: a maelstrom of honeydew and cakes, well in Bunnahabhain's style. Then more tarte tatin, mead, then pipe tobacco and leather, raisins, old Sauternes (it's much more 'Sauternes' than any Sauternes-finished whisky), then wet rocks and grass. A touch of camphor too. Lovely. Mouth: fruitcake and pipe tobacco, but without any heaviness. Bags of dried dates, some honey cake, a few bits of Lindt's creamiest chocolate (Lindt, is the cheque in the mail?), and then a herbal/citrusy side. Pink grapefruits, perhaps. Finish: quite long, very fresh, fruity, and guess what, this one's also rather cognacqy. Mint and liquorice in the aftertaste. Comments: impeccable, flawless, and extremely drinkable (I agree, that can be a flaw).

SGP:551 - 90 points.

Bunnahabhain 28 yo 1987/2015 (49.1%, The Maltman, 228 bottles)

This baby from Donald Hart's racing team. Colour: gold. Nose: in the style of the latest 1980, just a little grassier and more citrusy. A little more earth, tobacco, perhaps leather… But it remains rather honeyed and cake-y. Orange cake. Nice nose! Mouth: this is the most citrusy of them all, with many oranges and tangerines. I'm also finding angelica, stewed rhubarb, and then a greener side, around green tea. Another one that's totally lovely, it's perhaps just a notch less complex than its older bros. Finish: quite long, and earthier/spicier. A wee touch of green pepper. The aftertaste is frankly grassier. Comments: isn't tit great that there would be so many affordable old Bunnahabhains at the indies?

SGP:561 - 89 points.

'In a totally disordered fashion', he wrote. Well, not quite today, perhaps next time? Which could be right tomorrow?