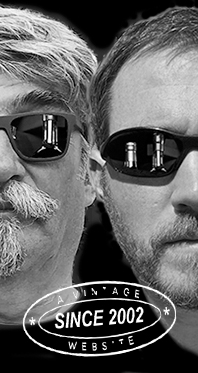 Home
Thousands of tastings,
all the music,
all the rambligs
and all the fun
(hopefully!)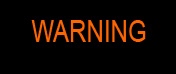 Whiskyfun.com
Guaranteed ad-free
copyright 2002-2017



Caol Ila again, with much pleasure

Caol Ila's #1 at WF Towers, as far as the numbers of different expressions that we could taste are concerned. Shall we call it a very prolific distillery?

Caol Ila 18 yo 'Unpeated Style' (59.8%, OB, Special Release, 2017)

'Sure to make a stimulating apéritif', as they say in the owner's superb little black book that came with these releases. You couldn't have planned that better… Now I'll always remember the first time we could try this 'Highland' Cao Ila at the distillery, with the MMs, around twelve or fifteen years ago. Good times. Colour: pale gold. Nose: I'm finding less peat than in earlier bottlings of Caol Ila Unpeated, as if time had erased the remaining smokiness. What I'm rather finding here is some kind of peach and custard tarte, sponge cake, Danish pastries, and quite a lot of sea air, which is a little surprising since there's no peat and since Caol Ila does not mature on location. We're rather reminded of Arran here, and perhaps of new Bruichladdich. With water: more preserved fruits. Mouth (neat): creamy and Haribo-y. Bubblegum, custard, white chocolate, preserved apricots, and quite a lot of white pepper from the oak. A drop of gewürztraminer. With water: gets almost muscaty, very fruity for sure, and I'm even finding my beloved mirabelles. Now the body's rather light, perhaps even a tad more 'Lowlands' than 'Highlands'. The big stills? Finish: medium, very fruity, almost bonbony. Tinned litchis. Comments: why not a different name for these, after all? Just a random question…

SGP:651 - 85 points.

Angus's take:
Caol Ila 18 yo 'Unpeated Style' (59.8%, OB, Special Release, 2017) I've not been a huge fan of these 'unpeated' Caol Ilas so far. But at 18 years of age, let's see... Colour: Light gold. Nose: There is a richness at first which comes across as quite surprisingly buttery and fulsome with a nervous coastal edge creeping in behind it. I'm always amazed at how these bottlings can still 'feel' very much like Caol Ila even without the usual heft of medicine. This one becomes green, lively and gravely with a tempestuous minerality. Some fresh lemon juice, an oyster or two, sea greens and cow sheds in the background lending a nice farmy balance to the muscular coastal side. Still more notes of hay, leather, hessian and coal hearths emerge. I'm really liking this so far. With water: olive oil, an old car engine, cactus flesh, salted fish. Mouth: Cured bacon, pine sap, sandalwood, heather, a carbolic edge and some mercurochrome hinting at a seemingly irrepressible medicinal quality. Notes of turf, Mezcal and preserved lemons in brine with a wood ash note in the background. With water: a teaspoon of soft, green, lemony peat on the tongue along with a eucalyptus lozenge and a sprig of gorse and some dried seaweed. Finish: Long! Full of coastal vigour, lemon oil, shellfish and soft green fruits. There's a slight tartness as well which keeps things alive and fresh, almost like a good sour beer. I like it a lot! Comments: By far my favourite of these unpeated releases so far. I recall earlier ones being brutally strong. I suspect this one works because of the age, perhaps this style of Caol Ila really needs a decent length of maturation to come into its own. I'm not sure how long Diageo have been making this style but I suspect this at about 25 years of age could be something very special indeed. Here's hoping...

SGP: 554 - 89 points.

Well, for once we had very different impressions! Anyway, let's move on...

Caol Ila 9 yo 2007/2017 (46%, Signatory Vintage, Un-Chillfiltered Collection, hogsheads, casks #322298+322299, 443 bottles) That's not many bottles at 46% vol., is it? Colour: very pale white wine. Nose: pure, crystal clean, flawless, maritime peat, green apples, and lemons. Would you pass the oysters, please? Mouth: simple, unguilty pleasures. Apple and lemon juice, a touch of salt(iness), ashes, smoked fish, and a small amount of walnut peelings, with this lovely bitterness that I enjoy so much. Shall we call it 'peely'? Finish: medium, clean, very smoky and ashy. Some kind of green oils in the aftertaste, grape pips? Comments: the fact that they probably have millions of litres of this kind of make sleeping in Scotland doesn't mean that this is not perfect, it is.

SGP:466 - 87 points.

Caol Ila 20 yo 1995/2017 (54.1%, La Maison du Whisky, Artist #7, hogshead, cask #9736, 276 bottles)

This will be most probably good, I don't think there's much suspense here… Colour: white wine. Nose: exactly the same as the SigV, just ten years older, really. That implies a little more vanilla, softer clothe-y notes, a few more oils and waxes, and probably more almond oil. There. A little vin jaune, fino sherry… With water: totally clothe-y. Remember that old tweed jacket that's seen so many rains? Mouth (neat): a little hot, with notes of eau-de-vie at first, while whisky IS eau-de-vie, agreed, limejuice, then a drop of absinth, green tea, and green pepper. Not your average Caol Ila, in fact, this is greener and sharper. With water: indeed, there's a lot of peppermint, seawater, and kippers. Not the ones who are keeping the cake, mind you. Sweeter apples. Finish: medium long, salty, moderately medicinal, and just a tad gritty (cider apples). Comments: very good (oh wow, S.!)

SGP:366 - 87 points.

Caol Ila 8 yo 2008/2017 (46%, James Eadie, refill hogsheads, casks #315430, 315434, 315432, 1208 bottles)

Colour: pale white wine. Nose: some kiwi, some lime and some oysters, with a touch of copper and the greenest dry chenin blanc ever. Mouth: yes, that's the problem with a very consistent and perfectly automated distillery, everything is good… and similar. More seashells, ashes, iodine, green apples, and lemon juice. Perhaps a wee touch of fresh parsley? Finish: medium, clean, classy, fresh and refreshing. Perfect lemons. Comments: I feel the need to issue a warning, these makes are dangerously drinkable. Some chess game with a good old friend of yours and presto, the bottle is empty while you'll have noticed nothing. G'dnight. Extremely good, once again.

SGP:456 - 87 points.