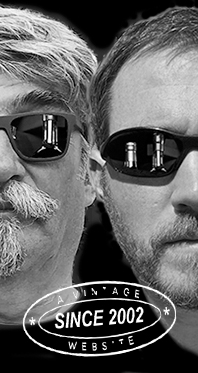 Home
Thousands of tastings,
all the music,
all the rambligs
and all the fun
(hopefully!)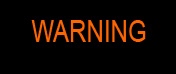 Whiskyfun.com
Guaranteed ad-free
copyright 2002-2017



Indeed we've just had quite a lot of Caol Ila, but as we all very well know, plenty is no plague.

Caol Ila 10 yo 2004/2013 (46%, Spirit of Scotland for Van Wees, refill bourbon barrel, cask #306464)

Colour: white wine. Nose: full, simple, straightforward, and perfect. Like wandering around the distillery, whether they have a working kiln or not (of course they haven't). Smoked malted barley, hessian, tarry ropes, and the usual oysters. Well, one oyster. Mouth: millimetric, lemony, smoky, totally well chiselled, ashy, brine-y, dry. Some would call this 'essential'. Finish: long, smokier and ashier, with more pepper in the aftertaste. Almost no vanilla from the barrel. Comments: I often use the word 'mezcally', and this is 'mezcally', as well as a little Jamaican. Impeccable.

SGP:356 - 88 points.

Caol Ila 10 yo 2004/2014 (46%, Spirit of Scotland for Van Wees, refill American hogshead, cask #306643)

Let's see if we find any differences between a refill barrel and a refill hogshead, beyond the 50 extra-litres. Colour: white wine. Nose: indeed this is a little fatter, a little more mashy and buttery, and a little more vanilla-ed, while quite symmetrically, the smokiness and the coastalness get a little softer and rounder. Maybe that's also the extra-year of ageing? Mouth: more or less the same comments. We're going rather more towards the OBs, with rather more cask influence, and perhaps more citrus as well, but it's still an extra-fine young Caol Ila. I also find it a little saltier and leafier. Finish: long, rather a little herbal this time. Green smoke, brine. Comments: another one that's super-good, it's just that I liked the purer style of the barrel even better.

SGP:456 - 86 points.

Caol Ila 15 yo 2000/2016 (53%, Cadenhead, Authentic Collection, 204 bottles)

This could be bad, this could be bad, this could be bad… Excuse me? Yes, trying to condition myself… Colour: white wine. Nose: completely different and certainly unusual. Passion fruits and copper coins, sorrel, ashes, basalt, Band-aid, hay, a little manure (guano)… All that makes it wilder and, I have to say, even more mezcaly than the excellent first 2004. With water: garden bonfire, moist garden peat, porridge. Mouth (neat): smoked pear and lemon drops, limoncello, and a growing peppery smoke. Much more unorthodox than the 2004s. With water: perfect balance between a peppery peat and all the lemons in their various forms. Finish: rather long and a little more herbal and bitterish. Comments: this could have been bad, this could have been bad, this could have been bad, this…

SGP:556 - 88 points.

Caol Ila 20 yo 1996/2016 (51.5%, Douglas Laing, Old Particular, refill hogshead, cask #DL11498, 316 bottles)

Colour: white wine. Nose: completely different again, this one's got tropical notes (papayas) and some kind of buttery medicinality (!) plus some very, and I mean very obvious notes of green tapenade (puréed olives). That is quite stunning. With water: more classic CI now, hessian, ashes… But the tapenade is still there. A Provençal Caol Ila, that is funny! Mouth (neat): extremely good, sharp, olive-y, salty, ashy, smoky, and only marginally lemony this time. Just a wee trace of American oak (vanilla). With water: smoked tea this time, with lemon, and a drop of yak milk. I suppose… Finish: long, greatly bitter and lemony, with a very ashy aftertaste. Makes you want to clear your throat. Comments: careful, do not add too much water, that can make it a little plankish. Otherwise, it's a magnificent middle-aged Caol Ila.

SGP:457 - 89 points.

Caol Ila 1990/2016 (49.2%, Sansibar and S Spirit Shop, bourbon, 210 bottles)

Colour: straw. Nose: mind you, this is 25 or 26 years of age, and the whole got milder and softer, as expected. Some kind of smoky butter cream, orange sherbet, oh and one green olive again (I am not joking), faint whiffs of cow dung, and then rather smoked almonds. Tinned gherkins, perhaps. No complains so far. Mouth: yes, and yet another eighty-niner or thereabouts, I'm almost sure. Not very easy at first sips, because of some kind of burnt herbs, but the development is perfect, rather tenser than expected, with a mineral, Sancerre-y side that's always a hit at WF Towers. A wee feeling of smoked butter, as often in older Caol Ilas (I think). Finish: long, with a little candy sugar this time, but it remains perfectly dry and sharp and clean. Some bitter chocolate in the aftertaste. Comments: this one's actually not perfect, but that's also what makes it worthy. And, well, un-boring. No, very very good.

SGP:466 - 88 points.

This is really becoming a Caol Ila month… But let's have an older one, and we're done. Till next time.

Caol Ila 30 yo 1984/2014 (52.8%, The Ultimate, Rare Reserve, hogshead, cask #6261, 228 bottles)

I don't know what happened in 1984 (okay, Echo & the Bunnymen had a top ten single in the UK – thanks Wikipedia), but I've already tried many superb 1984 Caol Ilas. Colour: gold. Nose: this is more refined, more elegant, and certainly more tertiary than all the others, which goes to show how important age can be. There are essential oils, for example (pine, perhaps ambergris or something…), wet jacket, mushrooms, fern, pine needles, fresh hazelnuts, moss, camphor… Most of those aromas usually only come after proper ageing in my opinion. With water: medicinal. Yeah. Mouth (neat): oh yeah. A very tight, pine-y and lemony arrival, exactly not soft and mellow, while it would rather unfold on many bitter herbs and roots. I cannot wait to see what happens after water's been added. With water: loves water but once again, not too much or it loses a bit of its cohesion and coherence. Finish: long, smoky, herbal. Comments: we caught a ninety.

SGP:466 - 90 points.